Doctoral Degree Programs
Science Education Department
Counseling and Educational Psychology
Department of English and Applied LInguistics
Educational and Leadership Management Department
Master's Degree Programs
Counseling and Educational Psychology Department
Department of English & Applied Linguistics
Educational and Leadership Management Department
Science Education Department
Diploma/Certificate Programs
St. La Salle Institute of Graduate Studies
Graduate Degree Programs, College of Computer Studies
Numerous service learning and research opportunities are integrated into classes taught by our nationally-recognized faculty.
DLSU College of Law Wins Top Award in International Mediation Competition
DLSU and DOST-PCIEERD host NexCities workshop
UAAP 80 Schedule of DLSU Games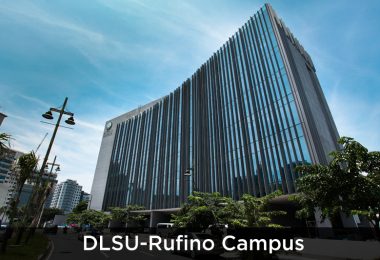 Welcome to College of Law
The De La Salle University (DLSU) Juris Doctor (JD) program is envisioned to significantly influence national policy development, contribute to a heightened awareness of human rights in Philippine society, and play a critical role in human rights advocacy.
This program is anchored on the philosophy that legal education should serve as a means not only to equip the country's young aspiring lawyers with technical knowledge and skills, but more importantly, to infuse social awareness, compassion and genuine love of country. They will be honed to make a significant impact on the strengthening of the rule of law in our culture and society and thus, lead in building a just, peaceful and economically stable Filipino nation.
College of Law
(632) 877-9244 (direct)
(632) 524-4611 local 606 (trunk line)
E-mail: [email protected]
College of Law
Block 33 University Parkway,
Taguig City, 1634 Metro Manila
Graduate Degree Programs
Doctoral Programs (Ph.D.)
Master's Degree Programs (M.S.)
Non-Thesis Master's Degree Programs
Other Programs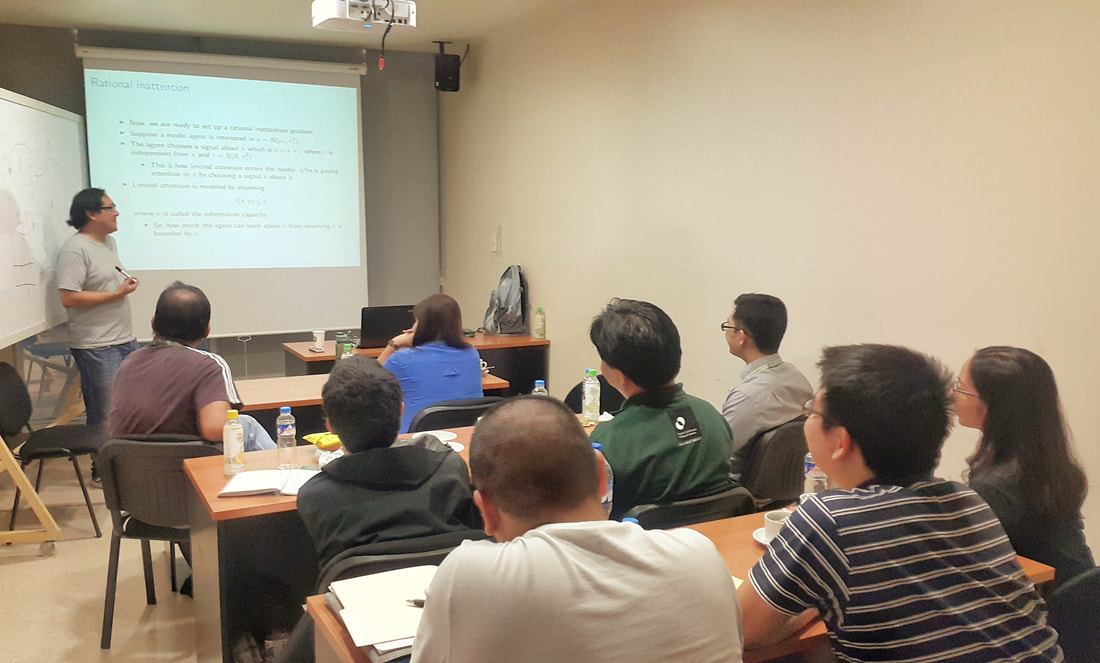 Graduate Degree Programs
Diploma in Development Economics
Master in Applied Economics
Master of Science in Economics
Doctor of Philosophy in Economics
Diploma in Development Economics
The Diploma Program in Development Economics (DE) provides a way to emphasize key economic principles and ideas that are primarily designed to appeal to those who engage in and are largely familiar with economic and developmental policies. Introducing a revitalized curriculum at this time gives the School of Economics the opportunity to infuse new theories and techniques and articulate key issues and problems affecting the country's state of economic development. The revitalized curriculum is expected to strengthen the students' analytical and communication skills.
The DE program is under a memorandum of understanding with the Crawford School of the Australian National University (ANU), forged in 2016.
Students who successfully complete the Diploma in Development Economics at DLSU  with an average grade of 3, or higher, will receive a Diploma in Development Economics from DLSU and will be granted entry into the ANU Crawford School to study another year for one of the Nominated Degrees: Master of Environmental and Resource Economics (MERE) or Master of International and Development Economics (MIDEC).
​DLSU students will be required to complete the normal ANU application form and provide the necessary supporting documentation. The final decision on admission to ANU will rest with ANU. Students who satisfactorily complete the course requirements of their nominated degree at the ANU Crawford School will be provided with certification that they have completed the required courses and awarded the corresponding ANU degree.
Click here to go to the details of the program.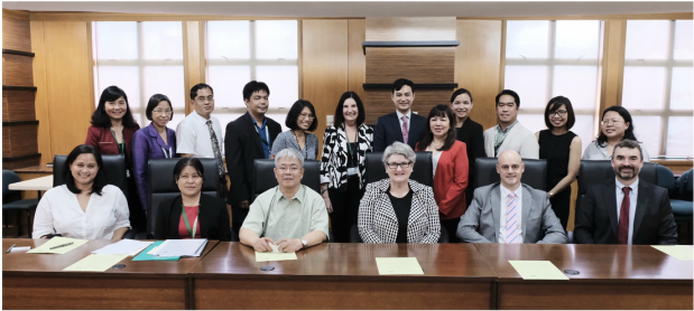 Seated from L-R: Dr Rica Sauler (External Affairs Director of DLSU School of Economics), Dr Marites Tiongco (Dean of DLSU School of Economics),  Dr Gerardo Janairo (DLSU Chancellor), Prof Veronica Taylor (Dean of ANU College of Asia and the Pacific), Mr Mat Kimberley (Deputy Head of Mission, Australian Embassy), and Prof Robert Braunig (Director of ANU School of Public Policy). Standing from L-R: Ms Ngan Le (ANU), Dr Myrna Austria (DLSU), Mr Joel Tanchuco (Chairman, Department of Economics), Dr Lawrence Dacucay, Ms Paulynne Castillo (Vice-Dean, School of Economics and Vice-Chair, Department of Economics), Ms Billie Headon (Manager, Student Recruitment, Scholarships and Alumni, ANU), Mr William Tan (Portfolio Manager, Australian Embassy), Ms Milalin Javellana (Facility Director, PAHRODF), Ms Estrellita Boskovic (Program Officer, Australian Embassy), Mr Mark Flores (Deputy Facility Director, PAHRODF), Ms Hazel Brondial-Mallalin (HRD Associate, PAHRODF), Ms Majen Tong (Project Officer, PAHRODF).
Master in Applied Economics
The Master in Applied Economics (MAE) is a part-time program designed for corporate planners and professionals employed in financial institutions. The student will be rigorously trained in the practical applications of economic theory, the use of research methods and forecasting. Participants will also be exposed to theory, models, methodology, and tools that will enhance them in the field of monetary and financial economics.
In 2016, the MAE program has been ranked 29th in the Far East Region by Eduniversal, a global ranking and rating agency of academic institutions since 2007.
Click here to go to the details of the program.
This is custom heading element
The Master of Science (MSc) in Economics is a full-time program redesigned primarily for students who need adequate preparation for a doctoral degree in Economics. The program is also appropriate for those who are teaching [or planning to teach] Economics at the graduate or advanced undergraduate level, or who are affiliated in research institutions. 
The Doctor of Philosophy (PhD) in Economics program, first offered in 2007, is primarily designed in order to further upgrade, advance and ensure the continued development of the teaching skills and research capabilities of faculty who are currently handling economics courses in both the undergraduate and graduate programs.
Click here to go to the details of the programs.