Welcome to DLSU School of Economics
SOE pioneered many practices now considered standard within the profession: the emphasis on mathematical and econometric training for undergraduates, exposure to evidence-based research and the publication of new knowledge, development of a scientific discourse in Filipino, problem-based learning, and investment in new economic methodology.
Graduates and faculty members of SOE have been recipients of renowned national and international awards and recognition. SOE have been an active participant in economic inquiry and knowledge generation: faculty members actively participate in local and international research gatherings and collaboration, and also appeared in various platforms of media.
Upcoming Events
Industry 4.0 and the Inclusive Innovation Industrial Strategy (i3S):
​Transforming the Philippine Economy in the Fourth Industrial Revolution 
Guest Speaker

:
 Dr. Rafaelita Aldaba, Undersecretary for Competitiveness and Innovation, Department of Trade and Industry
Date
: 26 February 2019
Time: 10:00-11:30am
Venue: Yuchengco Hall Seminar Room 407-408, De La Salle University, Manila
The First CEO Forum on Industry 4.0

Date: 04 March 2019 Time: 8:00am -6:30pm Venue: 4th Floor Henry Sy Sr. Hall, De La Salle University, Manila
For more information, visithttp://bit.ly/CEOForum19
Announcements
SOE Faculty Receives NAST 2020 Award
School of Economics Associate Professor Dr. Krista Yu, along with co-authors Dr. Alexis Fillone and Dr. Krister Roquel, both from the Civil Engineering Department, received the Outstanding Scientific Paper Award – part of the 2020 National Academy of Science and Technology (NAST) Awards, which honors outstanding Filipino scientists for their achievements in research and development.
Their paper is entitled, "Comparative Flood-Risk Assessment of Different Freight Transport Development Programs," and was published in the DLSU Business and Economics Review in 2019.
Congratulations to the authors!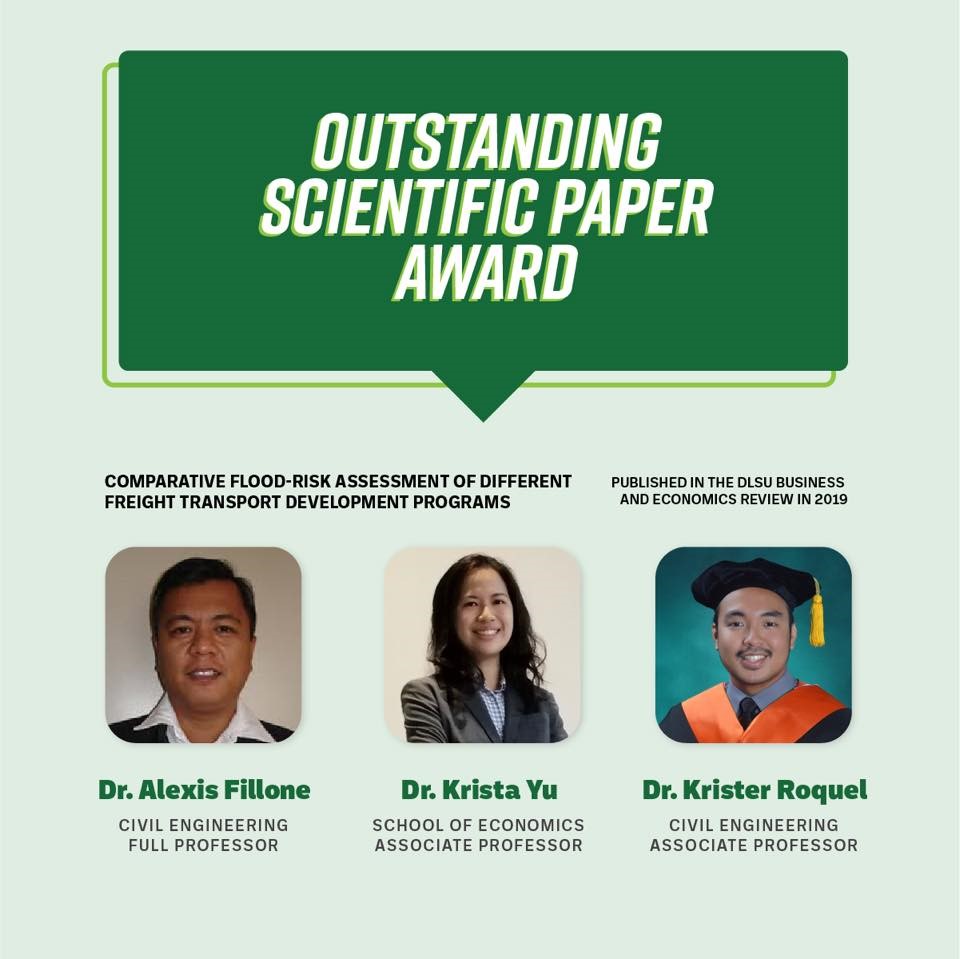 DLSU School of Economics is a major participant and sponsor to the 56th Philippine Economic Society and 43rd Federation of ASEAN Economic Associations (FAEA) conferences.
Join our colleagues to learn more about their latest research innovations on the economics of growth in the Philippines and Southeast Asia and participate actively in providing feedback and actively participating in a meaningful dialogue with expert panels. See you there! For more information: http://bit.ly/PESFAEA
DLSU as 12th BIDA CHAMPION
​DLSU Team ABLE was able to bag the Championship during the recently concluded 12th Business Idea and Development Award (BIDA) sponsored by the Philippine Chamber of Commerce and Industry held last October 2, 2018.
TEAM ABLE is composed of Peter Padre (APC), Adi Briones (AEF-FIN), Betty Won (AEL), Iliana Tan (CHE) and Lia Manalo (BSA) with Dr. Reynaldo Bautista Jr., RVRCOB Assistant Dean for Lasallian Mission and External Affairs, as their coach.  Their pitch is entitled "Felipe: Boosting the Filipino Farming Dynamics".
BIDA is an annual competition that seeks to develop Filipino student entrepreneurs through innovative business concepts and strategies.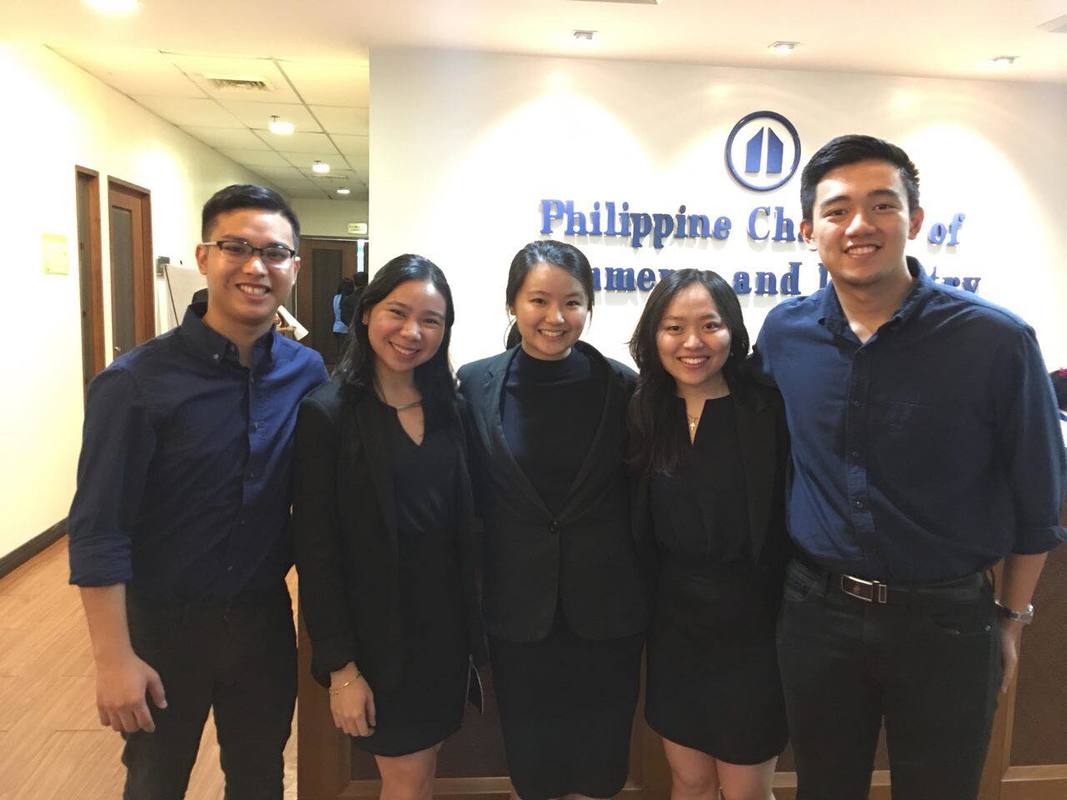 SOE faculty and students bag awards from the NAST
The National Academy of Science and Technology awarded Dr. Marites Tiongco and Dr. Mitzie Irene Conchada with the Outstanding Scientific Paper Award for their paper entitled "Making Social Health Insurance and Micro-savings Programs Work for the Informal Sector in the Philippines" published in the DLSU Business and Economics Review.
In addition, undergraduate students Mr. Ralph Go, Mr. Nikita Magbitang, and Mr. Alexander Wu received the Best Scientific Poster Award for their work entitled "Is it enough? A fiscal analysis on the effects of taxes and transfers on the 4Ps beneficiaries of the Philippines" which was completed under the advisement of Dr. Mitzie Irene Conchada, Dr. Arlene Inocencio and Dr. Marites Tiongco.
SOE alumna is New York University School of Law's newest graduate
Congra

tulations to

 Diane Cecilia Yu, recently graduated from the prestigious New York  University School of Law.  

She completed her Master of Laws in  International Taxation last May. She was a recipient of the  Gerald L. Wallace scholarship and and is the 9th Filipino to graduate since its inception in 1996.
Towards an ASEAN-quality economics programme
The Bachelor of Science in Applied Economics programme, for both tracks of Major in Industrial Economics and Major in Financial Economics, was assessed last March 6-8, 2018 by the ASEAN University Network – Quality Assurance (AUN-QA). The AUN-QA framework for assessment at the programme level consists of 11 criteria: Expected Learning Outcomes, Programme Specification, Programme Structure and Content, Teaching and Learning Approach, Student Assessment, Academic Staff Quality, Support Staff Quality, Student Quality and Support, Facilities and Infrastructure, Quality Enhancement, and Output. Our assessors were Prof. Dr. Hanna H. Bachtiar-Iskandar, DDS from the Universitas Indonesia and Prof. Dr. Parames Chutima from Chulalongkorn University.  The results of the assessment will be released in May, 2018.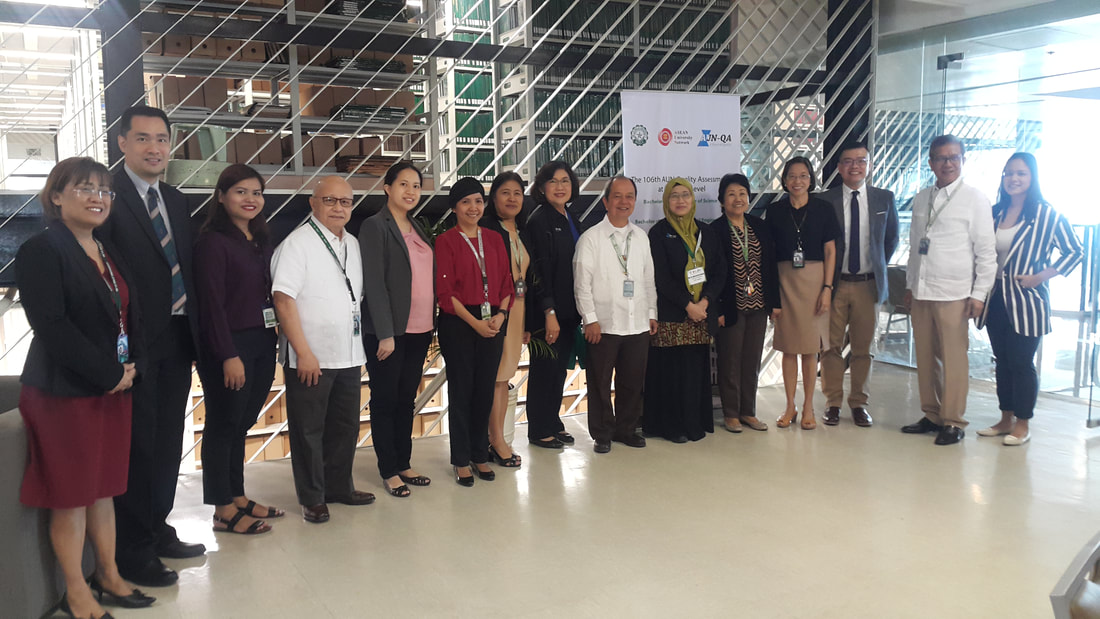 School of Economics academic staff at the farewell lunch with Assoc. Prof. Dr. Nantana Gajaseni, the Acting Chair of the AUN-QA Council, Br. Raymundo Suplido FSC, President of DLSU, Prof. Dr. Hanna Bachtiar-Iskandar, DDS from Universitas Indonesia, and Dr. Wyona Patalinghug, University Fellow at DLSU.
From L-R: Dr. Arlene Inocencio, Mr. Marvin Castell, Ms. Mayen Dabbay, Dr. Jess Dumagan, Dr. Krista Danielle Yu, Dr. Mitzie Conchada, Dr. Marites Tiongco, Dr. Nantana Gajaseni, Br. Raymundo Suplido FSC, Dr. Hanna Bachtiar-Iskandar, Dr. Wyona Patalinghug, Dr. Bombit Largoza, Dr. Tereso Tullao, Jr., and Ms. Nally Rapada
Academic calendar
from the university website
Start of Term 2, 2017-18
Final examinations week​
​Grade consultation day
​Start of Term 3, 2017-18

08 January 2018, Monday

16-21 April 2018
​24 April 2018, Tuesday

21 May 2018, Monday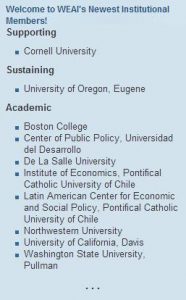 SOE institutional membership in 2018
Western Economics Association International (WEAI)
Screenshot (right image) from the WEAI homepage (link to site).
GoogleScholar
Distinction in research

DLSU SOE faculty on the top 500 most cited scientists in the Philippines, using counts on citations reported by
 GoogleScholar (updated June 2016). Listed are the respective ranks on the report:
​Marites Tiongco (Full Professor)
Arlene Inocencio (Full Professor)
​Myrna Austria (Full Professor and University Fellow)
Jesus Dumagan​ (Scientist-in-Residence)
Tereso Tullao Jr (Distinguished Professor and University Fellow)
Angelo Unite (Full Professor and University Fellow)
Official announcement
List of holidays for 2018
See the official proclamation from the Official Gazette, Republic of the Philippines.
School of Economics (LS221)
Ms. Myra Legazpi (Secretary to the Dean)
Trunkline: +632 5244611 local 380
Telefax:  +632 5264905
Economics Department (LS207)
Ms. Leslie Paule (Department Secretary)
Trunkline: +632 5244611 local 137
Direct Line: +632 3030867
DLSU School of Economics video presentation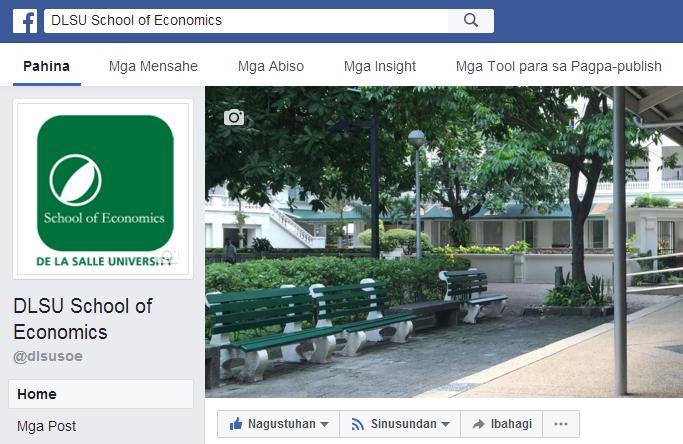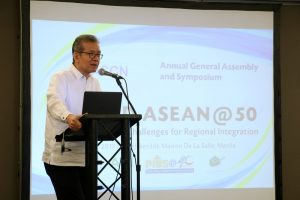 History
​​Five decades of Lasallian presence and leadership in economics education

Faculty
​​Regular faculty, lecturers, university fellows, affiliate and visiting professors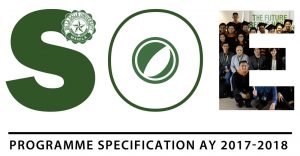 Courses
​​Undergraduate and postgraduate degree programs, guidelines


Seminars
​​Brownbag lectures, presentations, workshops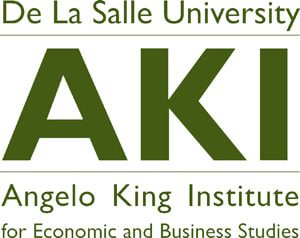 Angelo King Institute
​​Research themes, institutional tie-ups and partnerships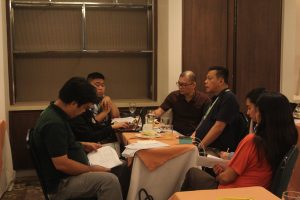 Communities
​​Professional learning communities, discussion groups, research groups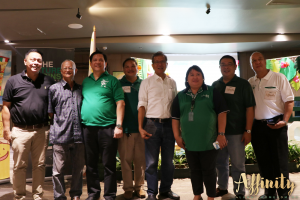 Alumni
​​Economics graduates in the government, industry, research


Senior HS
​​Course offerings, institutional tie-ups, instruction materials

School of Economics
De La Salle University
St La Salle Hall, De La Salle University 2401 Taft Avenue, Malate 1004, Manila, Philippines
Website since 18 July 2015. All rights reserved.