Christmas Drive Write Up (AY 2014-2015)
Categories

MEM

Date

2018-06-16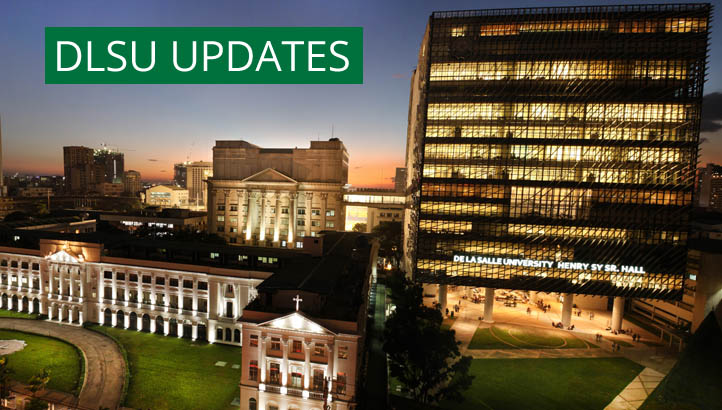 Christmas Drive Write Up
SME Christmas Drive: The True Spirit of Christmas
-Lawrence Lin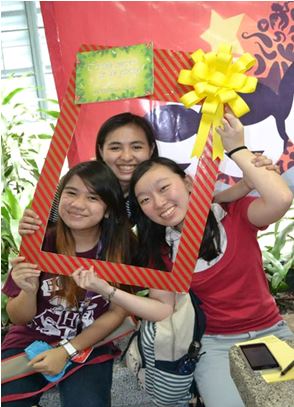 Students genuinely smile as they donate to the Christmas Drive
Christmas is a season of Love and Joy because of the birth of a baby boy who would give us the gift of eternal life. It has also become a season of giving and sharing one's blessings and happiness to everyone, last November 10-21,2014, members of Society of Manufacturing Engineers (SME) had a Christmas drive which offers Lasallians an avenue to extend a helping hand by just donating 30PHP which entitles them to give gifts in the form of school materials, comprising notebooks and pencils, to the "Kuya Center". It was wonderful to see the enthusiastic and generous hearts of the people donating for a noble cause. Indeed, the spirit of Christmas was in every student who came one after the other and had a smile on their face as they contributed to the Christmas drive. This was also a way for SME to give back to the society, for students normally focus on themselves because of the heavy academic load and numerous co curricular affiliations that they tend to forget to give back and appreciate the true meaning of Christmas. Moreover, this activity gave students a chance to help and experience how good it feels to know that they were able to support children in need. This is how Lasallian live up to their core values, with these kind of project, giving back is easier and made more interesting and definitely fun!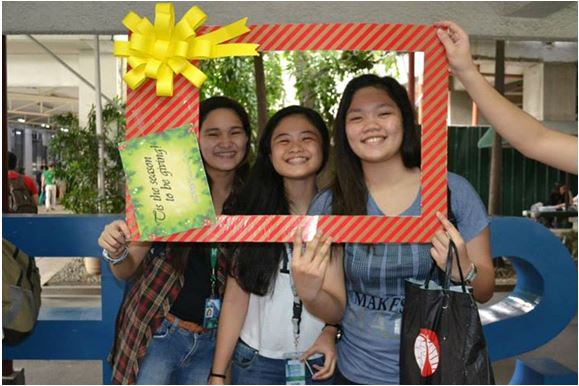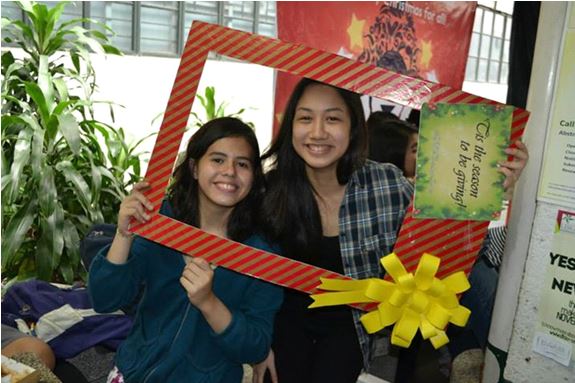 ---
Lasaltech Write Up
DLSU-SME GOES TO NUEVA ECIJA AND PARTICIPATES IN NUEVOLUTION: LASALTECH ACADEMY'S 4TH FOUNDATION DAY
-Lawrence Lin and Albert Ponce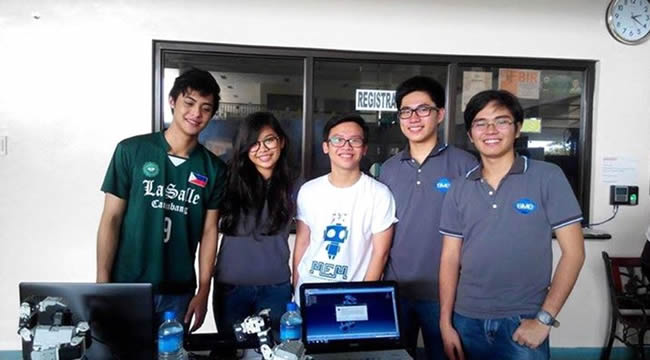 DLSU students participate in LSTA's 4th Foundation Day. (From R-L) Karmelo Carranza, Marie Tuason, Lawrence Lin, Albert Ponce, Phillip Vallar
All the way from Manila, five students from De La Salle University Manila's Society of Manufacturing Engineers were invited to Nueva Ecija by Brother Gene Tianco FSC to participate in Nuevolution: Lasaltech Academy's 4th foundation day last January 21, 2015. Phillip Vallar, Marie Tuason, Lawrence Lin, Albert Ponce, and Karmelo Carranza were warmly welcomed by Lasaltech Academy's students, teachers, principals, and president, Mr. Jorge Aguilar. They were truly amazed with the institution's passion in providing quality education to the Nuevo Ecijanos. The five delegates were given the privilege to be the judges for the Inter-school Battle of The Brains hosted by Lasaltech Academy, where students from various grade schools and high schools in Nueva Ecija got to compete while promoting teamwork and camaraderie among students and faculty. Apart from the inter-school quiz bee, the DLSU students' robotics exhibit that engaged young pupils into the appreciation of technology further complemented the fun-filled foundation celebration of Lasaltech Academy. The students from DLSU and the members of the LSTA community are truly grateful for Bro. Gene for giving them the opportunity to inspire future innovators of our country and are hoping for more collaborative efforts in shaping the future of today.
This was the perfect opportunity for DLSU students to inspire the young innovators of the country. Teaching minds, touchings hearts and transforming lives. Lasaliian Achievers for God and country.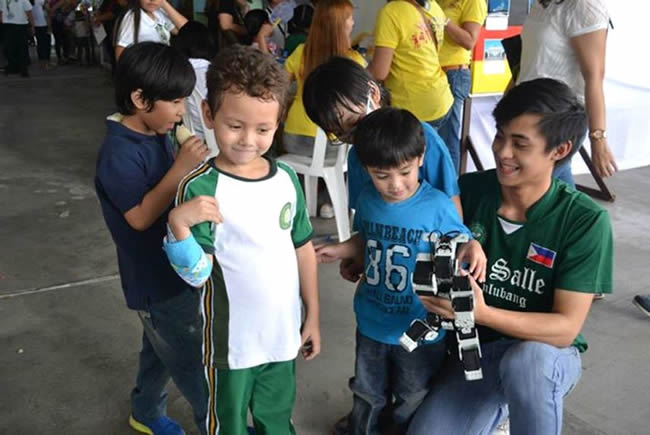 Karlo Carranza assisting the kids with the robot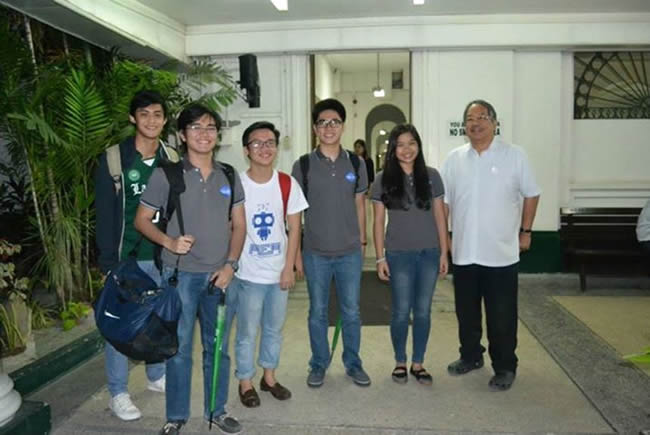 Bro. Gene Tianco, FSC accompanied the students from going to LSTA and going back to DLSU.