COSCA AY 2017-2018 Accomplishment Report
Categories

COSCA

Date

2019-02-20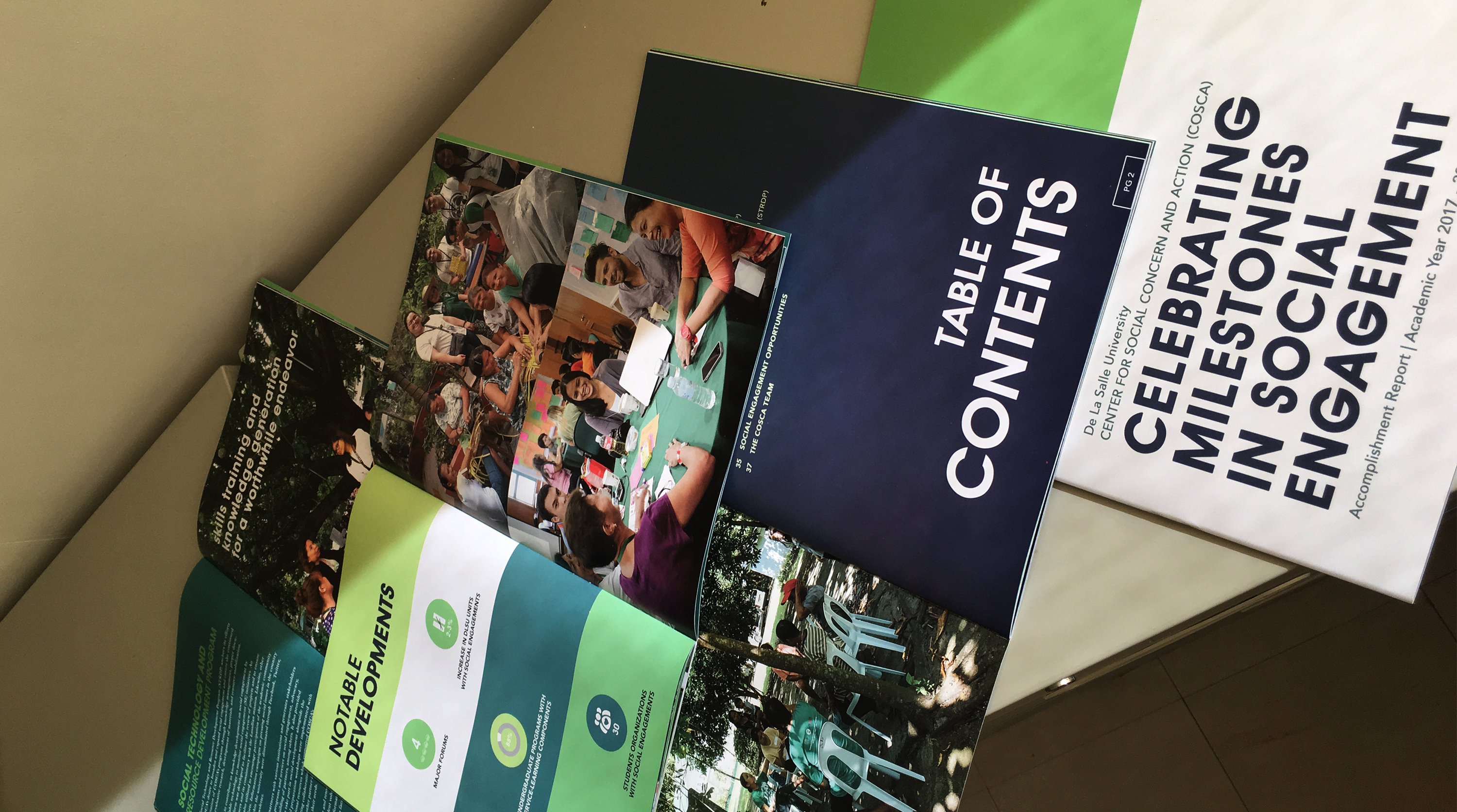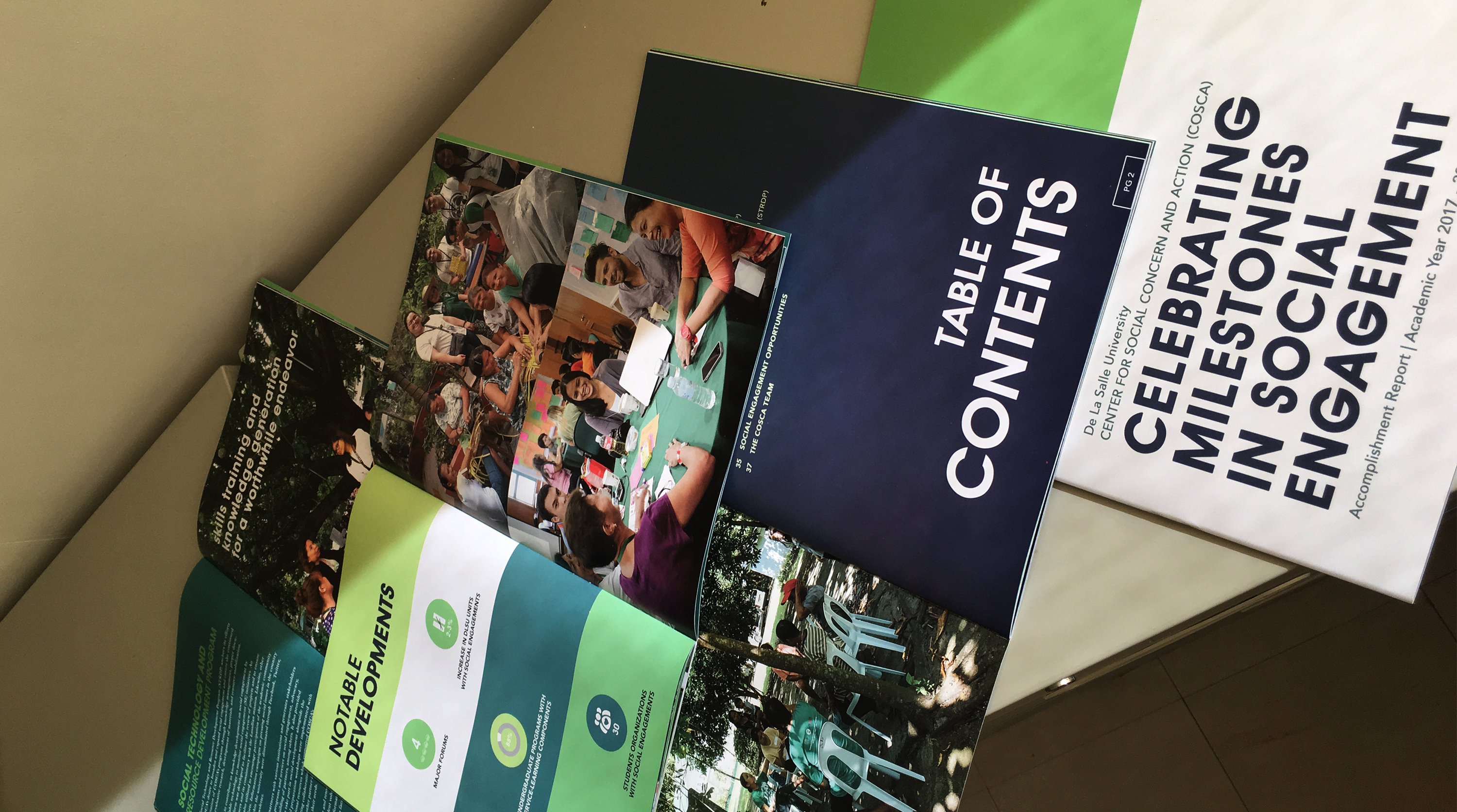 COSCA's Accomplishment Report for Academic Year 2017-2018 was recently published to showcase the milestones in social development reached through the continuous hard work and collaboration of the academic community. Below is DLSU President, Br. Raymundo B. Supildo FSC's inspiring message.
———————————
Dear Fellow Citizens of our Dear Planet Earth,
This academic year, the Center for Social Concern and Action (COSCA) pursued the DLSU mission-vision to bridge faith and scholarship through sustainable programs to be of service to others. COSCA did this by working in communion with our partner communities and other members of the Lasallian Family towards forging a stronger nation with a sustainable future.
Consequently, COSCA planned and implemented the Sustainable Development Goals (SDG) Project. This helped assist 37 Alternative Learning System (ALS) learners pass the Department of Education's Accreditation and Equivalency Exam. Members of partner communities were trained in welding and statistics with the help of the Mechanical and Industrial Engineering Departments of the University.
Other localization projects enabled partner communities to address urgent local issues such as training in disaster risk reduction management and organizational development. Another highlight for this year was the accompaniment of student fellows who competed in the regional finals of the Hult Prize held in Singapore in March 2018 through the efforts of COSCA's LSEED component.
Finally, COSCA gave valuable support to the advocacies of the Lasallian Family by engaging and mobilizing hundreds of individuals from the academic community and its partners to participate in actions for human rights and democratic principles.
Indeed COSCA played a vital role in ensuring that our University Vision-Mission found living expression in the persons, programs and projects of AY 2017-2018.
———————————
To read or get a copy of the report, please visit the COSCA Office or contact the team through here.