SDRC Director Leads Harvard Seminar on Sustainable Development
Categories

SDRC

Date

2008-05-05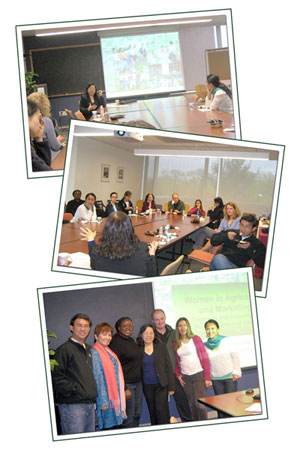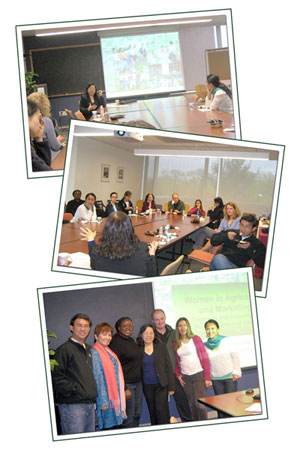 Social Development Research Center Director and Behavioral Sciences associate professor Ma. Elena Chiong-Javier led a seminar on May 5 at the Center for International Development of the Kennedy School at Harvard University as part of the Frontiers in Sustainable Development Speaker Series. Through her presentation entitled "Women in Agriculture and Marketing: Evidence and Lessons from the Philippines and Vietnam," Dr. Javier focused on gender role expectations in the agricultural sector of Southeast Asia, which have historically assigned subsistence crop production to women and commercial crop production to men. Her presentation was highlighted by lessons and implications for mainstreaming gender in agricultural development programs.
The seminar was hosted by Giorgio Ruffolo Post-doctoral Fellows Delia Catacutan and Esther Mwangi of the Sustainable Science Program at Harvard. Both are research colleagues of Dr. Javier in the USAID-funded Sustainable Agriculture and Natural Resource Management-Collaborative Research Support Program (SANREM-CRSP) administered by the Office of International Research, Education and Development (OIRED) at Virginia Polytechnic Institute and State University.
Dr. Javier's paper was partly based on her SDRC study "Agroforestry and Sustainable Vegetable Production in Southeast Asian Watersheds: Market and Gender Components of TMPEGS Philippines," which is supported by SANREM-CRSP through a multi-country collaborative project with the North Carolina Agricultural and Technical State University.