SDRC Embarks on Assessment of Philippine Child and Family Welfare System Study
Categories

SDRC

Date

2008-08-03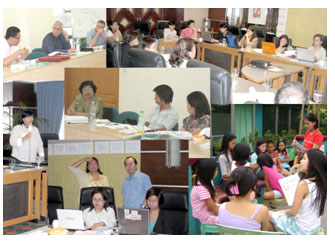 The Social Development Research Center of the DLSU College of Liberal Arts has received support from the United Nations Children's Fund to undertake a study entitled "The Assessment of the Child and Family Welfare System in the Philippines" beginning August 2008.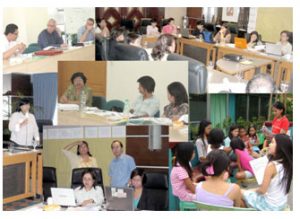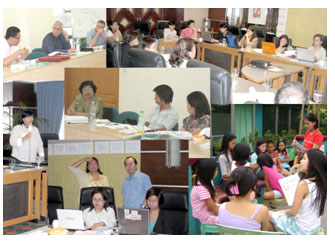 The study is premised on a recent UNICEF review of identifying critical child protection issues in the Philippines, which has underscored the need for a strong family and child welfare system and services for primary, secondary, and tertiary prevention at the various levels of governance. The review further indicates that clearer definitions of organizational roles and responsibilities, and qualified and well-trained staff sustained by adequate resources, are desired.
The study will seek to provide an in-depth assessment of the current Child and Welfare System (CFWS) within the social welfare system in the Philippines at the national, regional, and local governance levels; and to make policy recommendations regarding the overall strategy and specific measures in order to strengthen the system.
The study will have as its project director and principal investigator CLA Dean Exaltacion E. Lamberte, and as deputy project director Ma. Angeles G. Lapeña of the Department of Psychology. Co-investigators will be SDRC research fellows Cristela Goce-Dacila of the Department of Economics of the College of Business and Economics, Jesusa Marco of the Behavioral Sciences Department, and Caridad Tarroja of the Psychology Department. Serving as resource persons are the following research fellows: Madelene Sta. Maria on street children and abused children; Teresa de Guzman on IPs governance and CFW service provision; Frederick Farolan on legal framework; Jose Alberto Reyes on counseling supervision; and Allen Surla on local governance and CFW service provision.