Student Exchange Program – InSPIRE
Overview
The Lasallian International Students Program for Involvement in Responsive Exchange or InSPIRE is an integrated learning and development program for inbound exchange students at De La Salle University. The Program allows students to take full advantage of their student exchange experience through participation in personal development seminars and cross-cultural activities.
InSPIRE runs for 1 Term and is designed to respond to the adjustment needs of international students. It provides activities that encourage them to interact with local (Filipino) students and fellow sojourners. It consists of activities like cultural immersion trips, social interaction, skills development and seminars that focus on intercultural effectiveness, psychosocial adjustment and appreciation of Filipino culture and way of life. These activities are organized by the External Relations and Internationalization Office through the International Center, in coordination with various units and organizations on campus.
Inbound exchange students are expected to bring back to their home universities and to their countries the Lasallian experience, Filipino values and learning insights that they have gained from their active participation in the Program.
Activities of InSPIRE are distributed throughout the Term, usually on a Friday because this is the University-declared activity day. Exchange students are required to attend and complete all InSPIRE activities.
Activities for Term 1 AY 2016-2017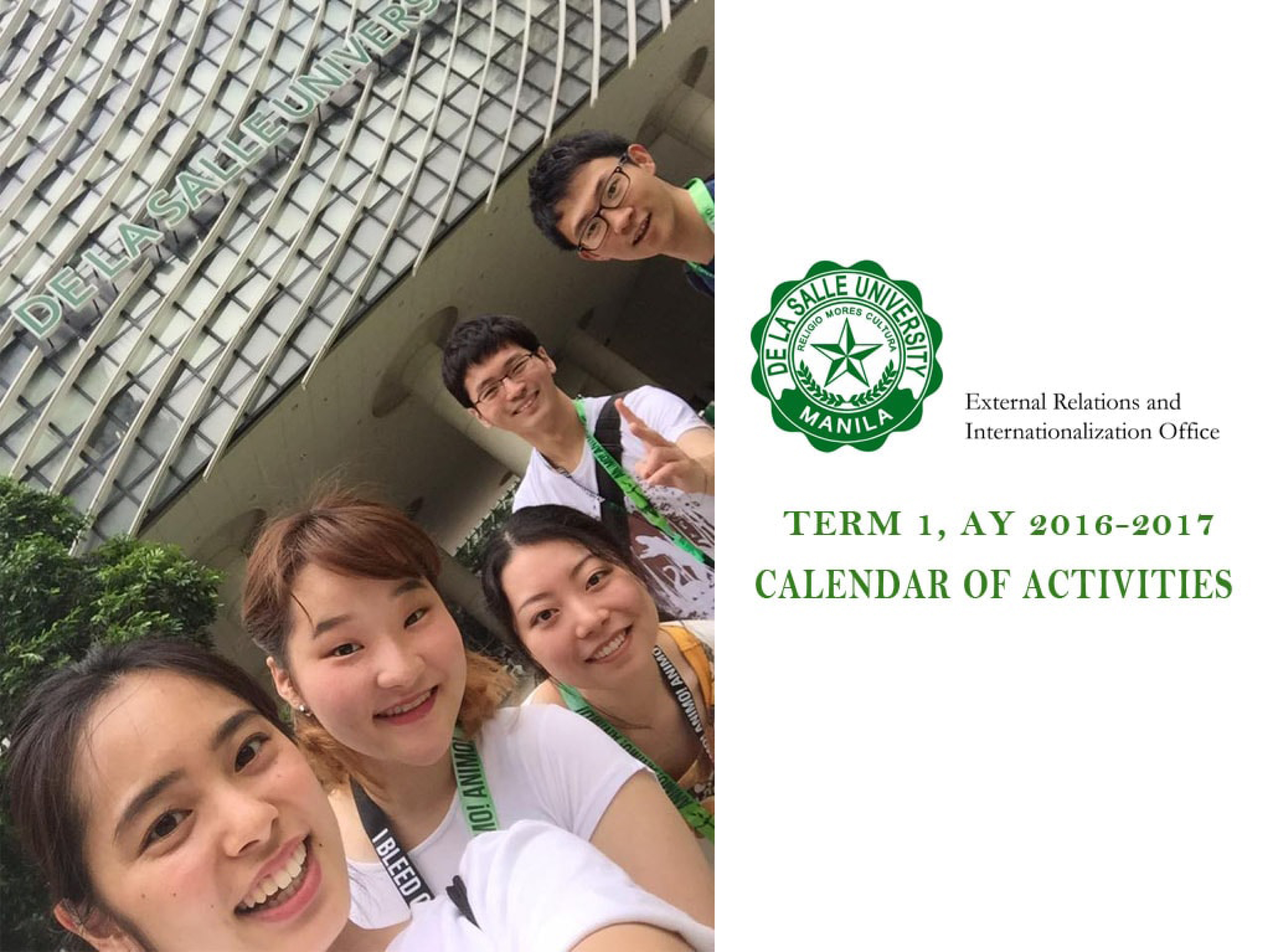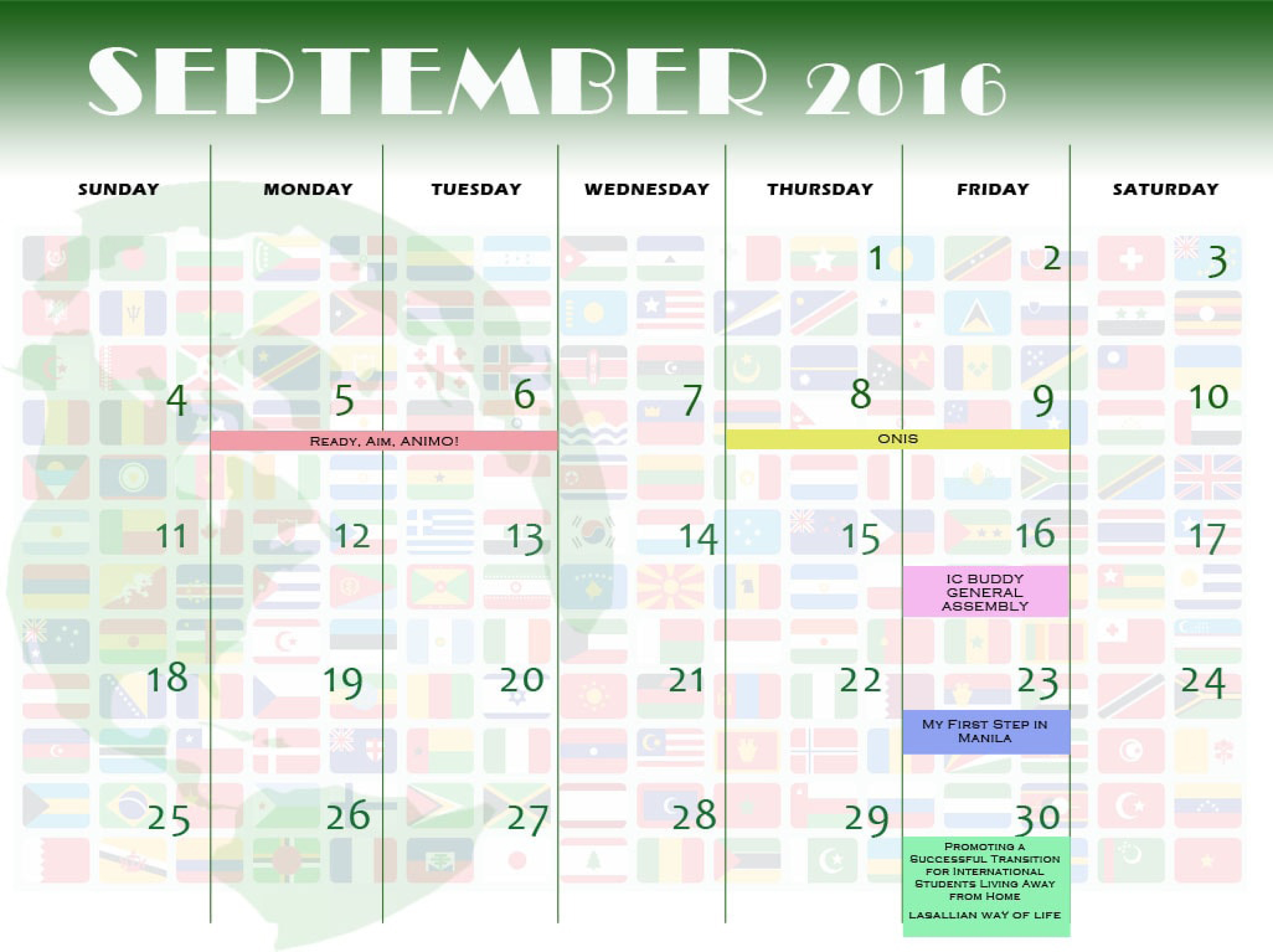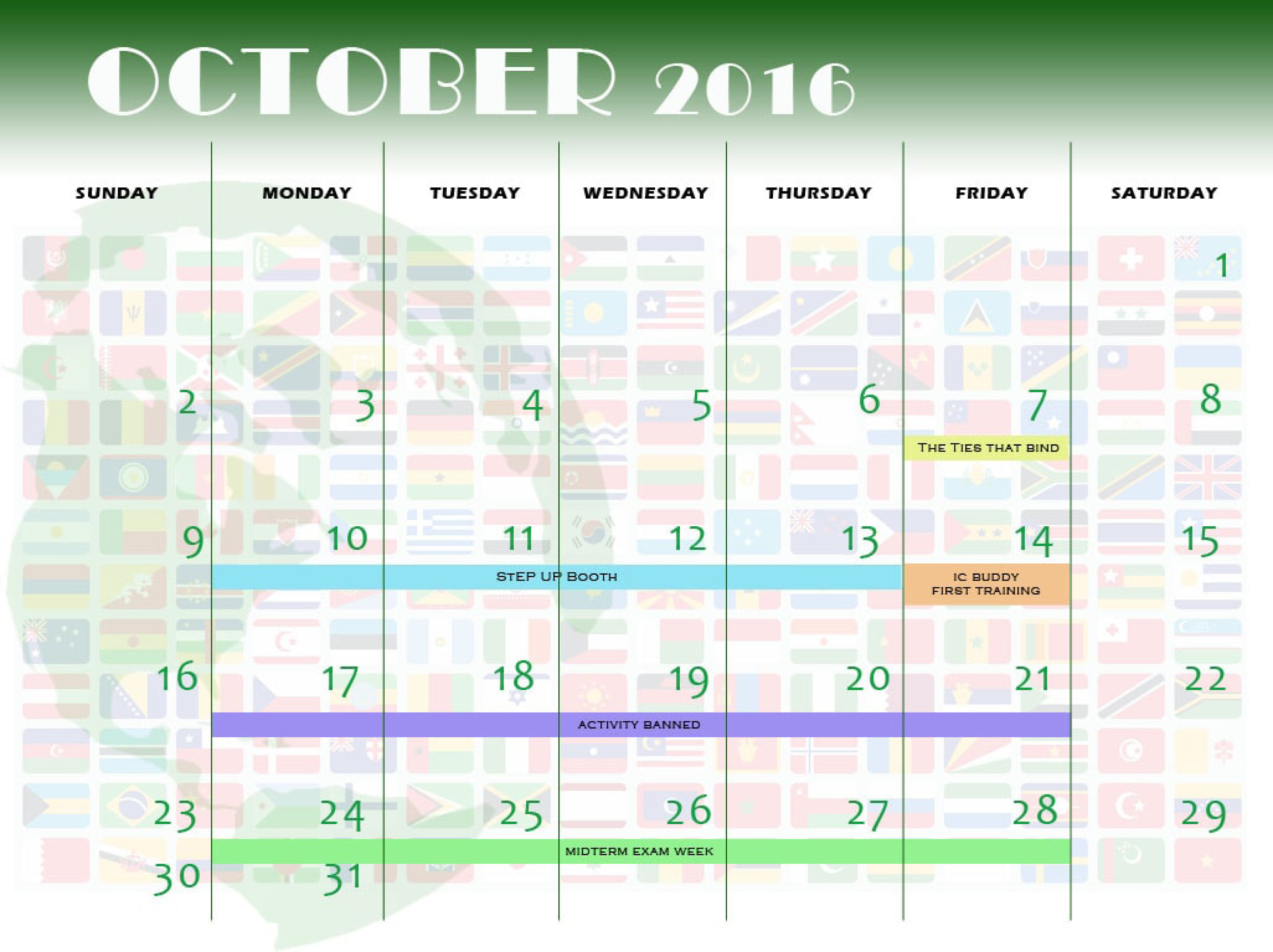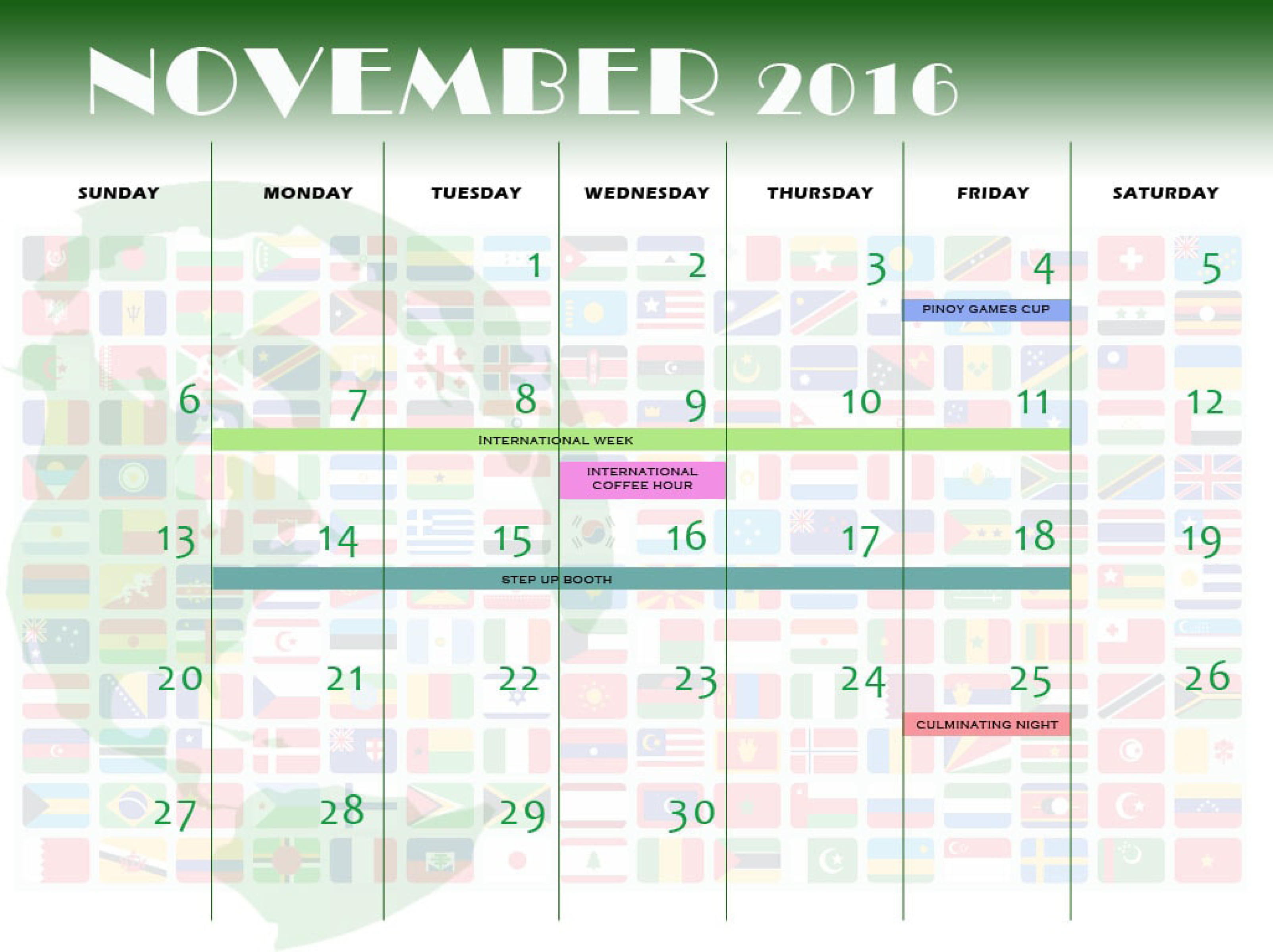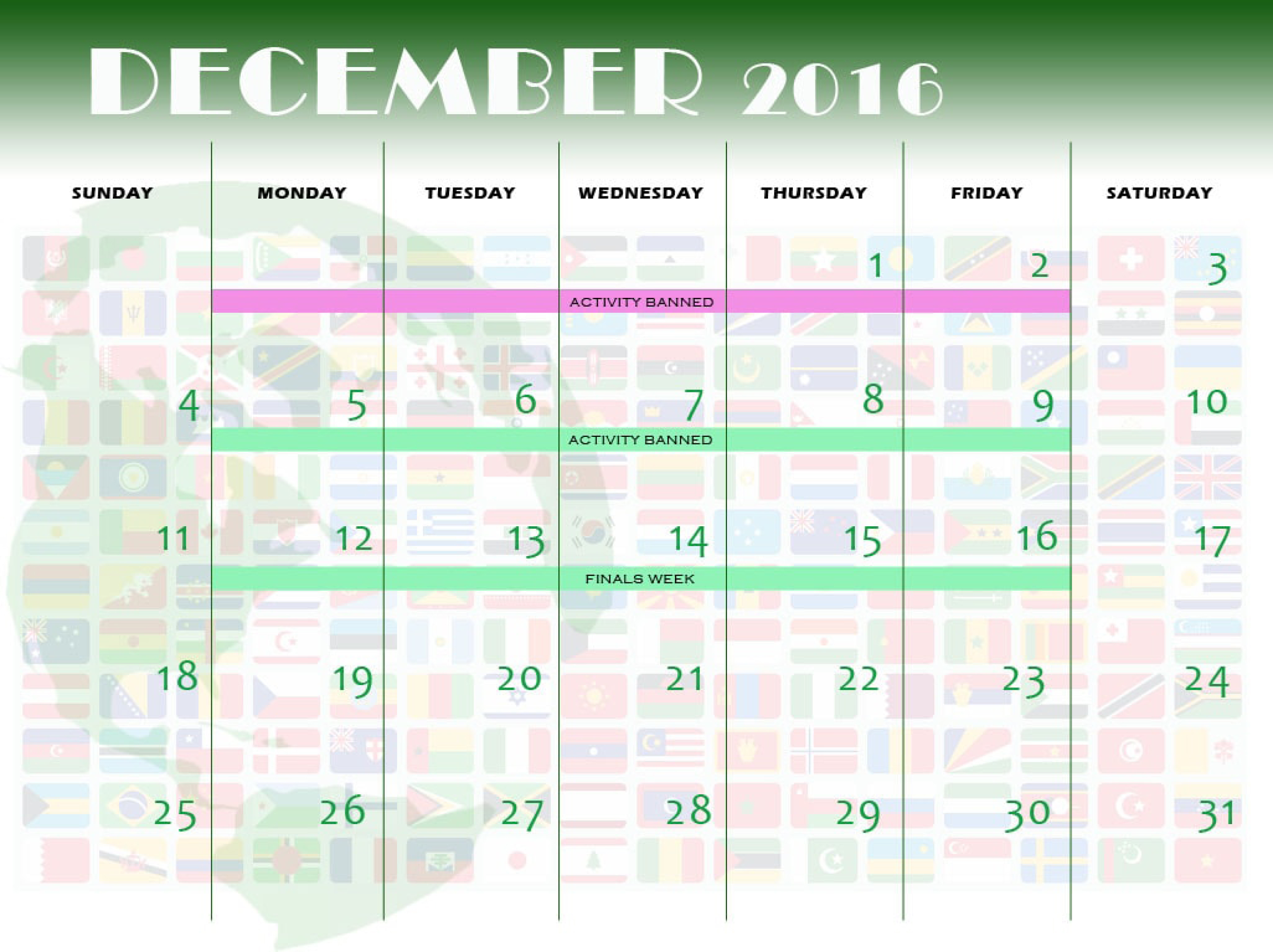 For interested participants, please visit the International Center at SJ Hall, Rm. 207 and look for Ms. Jhing Camba.