Lasallian scholar receives top distinction from EU program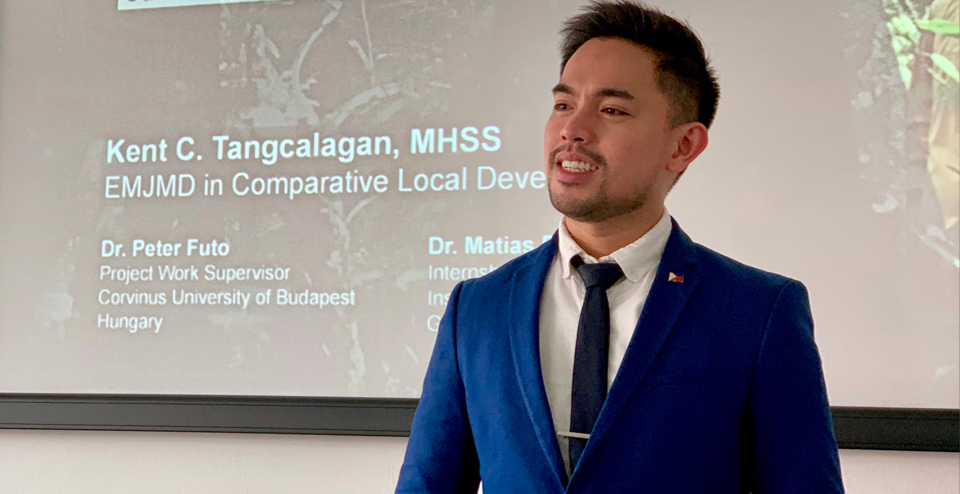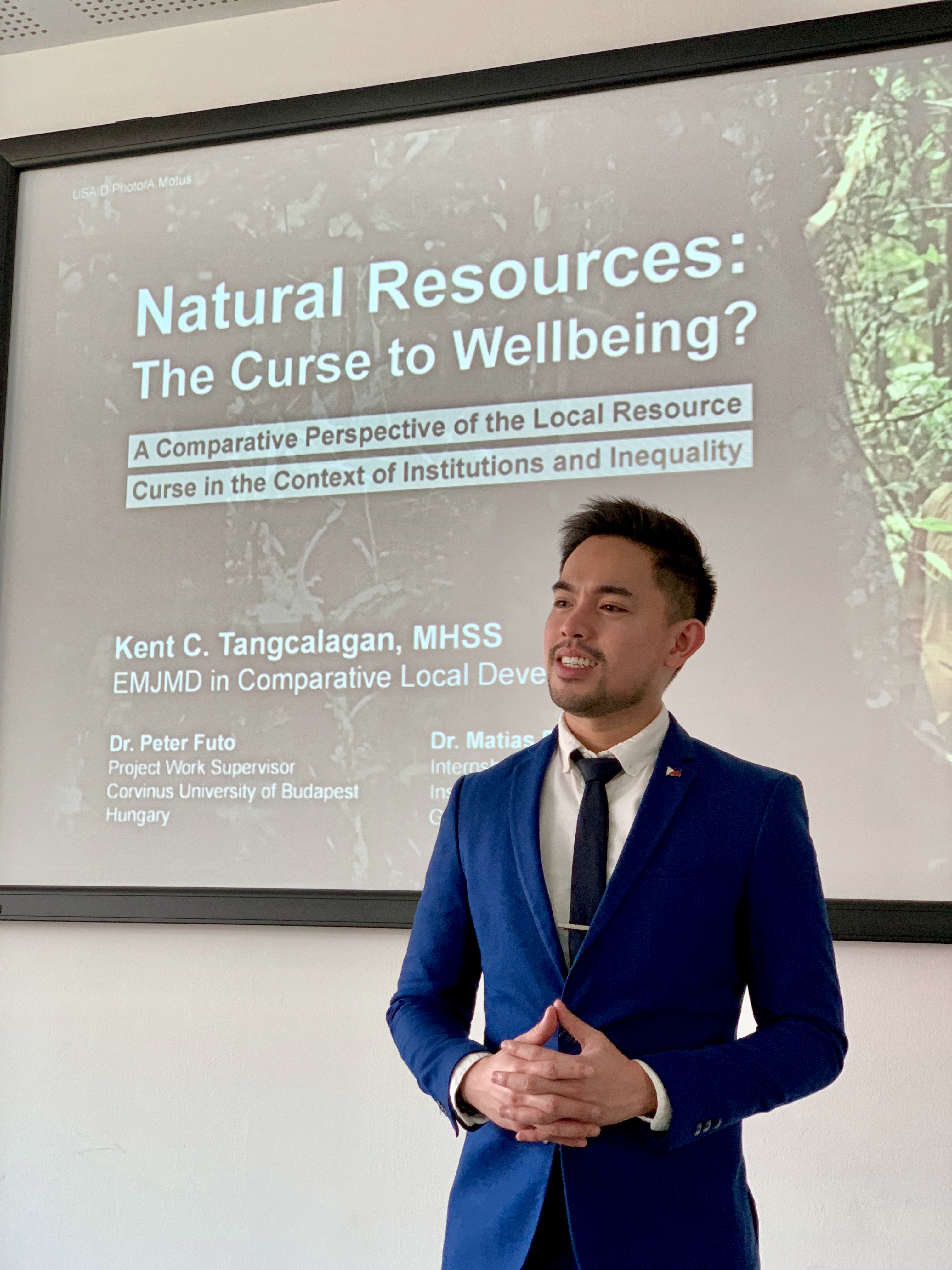 Last September, Master of Health Social Science alumnus Kent Tangcalagan ('13) received the distinction of summa cum laude during his graduation from a joint master's degree in the EU.
Tangcalagan took up a two-year graduate program in Comparative Local Development 
on an Erasmus Mundus scholarship. His previous training as a nurse made him gravitate toward learning about sustainable development, particularly in the health sectors of various societies.
A joint master's degree meant taking the program in several universities in the continent, including Cornivus University of Budapest in Hungary, University of Trento in Italy, University 
of Regensburg in Germany, and the Max Planck Institute for the Study of Societies, where 
he also interned. This exposed him to some of the best development practices in health sectors around the world.
Tangcalagan's research career began while he was earning his first master's degree in DLSU, where he was also a Ford Foundation scholar.
"My professor Dr. Ma. Elena Javier took me as a research associate in DLSU's Social
Development Research Center, for a USAID-funded project on 'Conservation Agriculture Production Systems in the Philippines and Cambodia.' The work and mentorship I received allowed me to shift seamlessly from the nursing profession to the field of sustainable development," he shares.
After graduating from DLSU in 2013, he was hired by US-based development firm Chemonics International, Inc. He maintained his working relationship with his mentor, this time in a new USAID project about biodiversity and watersheds.
When Javier left the program, Tangcalagan was asked to take over her role in the project and 
it paved the way toward his Erasmus Mundus scholarship.
After graduating, Tangcalagan continued to seek development work in the health sector. 
He currently works for the USAID program "Philippines: Human Resources for Health in 2030,"  which focuses on improving the country's health workforce, strengthening human resources 
in health governance and performance management, and advancing the use of data for health decision-making in human resources.