The University Identity
The University Signature

The university signature of De La Salle University is the most visible identification of the university. It is made up of two elements, the DLSU logo and the DLSU logotype.
The DLSU Logo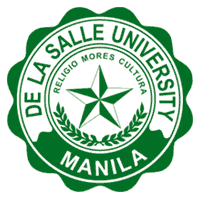 The logo of De La Salle University has the following parts:
The five pointed star at the center is the Signum Fidei star. It is the sign of faith and is the symbol of the La Salle Brothers ( Fraternum Scholarum Christianarum). The star also means hope. The five points, bisected into green and white areas, represent benevolence, civility , humanitarianism, service-oriented goals, and scientific pursuit.
The two fronds of laurel are the Gloria Et Honor Laurel. They signify inspiration for quality education.
The motto 'Religio, Mores, Cultura' in Futura Bold typeface, surmounts the star and the laurel leaves forming an arch.
The name 'De La Salle University' in Futura Bold typeface, serves as a border around the upper portion of the seal.
The word 'Manila' in white Futura Bold typeface is carried at the bottom of the seal.
A series of curves was adopted for the rim to form a scallop which serves as an ornament of the university logo.
The DLSU Logotype

The university logotype is 'De La Salle University'. It uses the typeface Galliard, 90 % condensed, normal tracking. This particular typeface projects stability, quiet authority and dignity. It should be used whenever the logotype of the university signature is to be reproduced. The DLSU logo may appear without the logotype. However, the logotype should never be used without the logo. It should always appear together with the logo unless it is used as part of a text.
Galliard, 90% condensed, normal tracking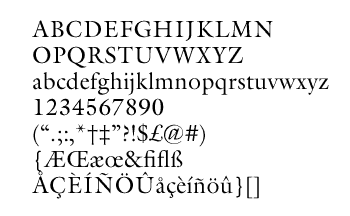 Color Standard
Color is an important factor in maintaining the uniformity and consistency of the university signature. The university signature may be reproduced in either color or black and white renditions according to various requirements. However, only the colors specified in this portion can be applied to the university signature. The colors of the university signature are Green Pantone 355U, Gold and Black 100%.
Green Pantone

Gold

Black 100%

Reference: De La Salle University Institutional Identification Manual, Department of Communication, College of Liberal Arts, De La Salle University.