Grad Student Paper Cited in National Essay Contest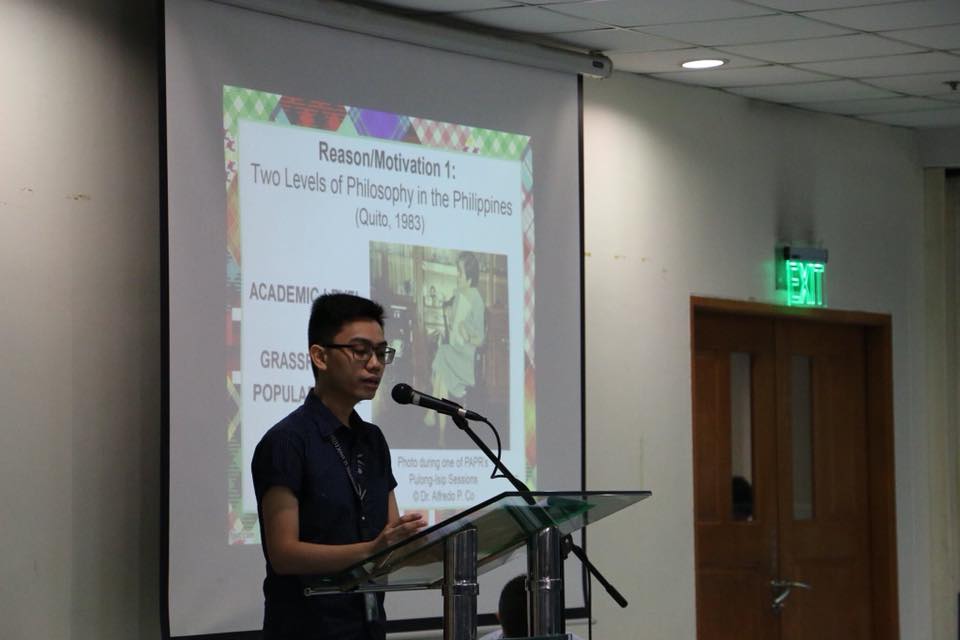 Manila, Philippines, July 7, 2018 – Mr. Joseph Martin Jose, who is currently enrolled in the Doctor of Philosophy in Philosophy (Ladderized) program of De La Salle University-Manila's Department of Philosophy, has been named one of the winners of the Don Isabelo de los Reyes Essay Prize in Filipino Philosophy. Given by the estate of Don Isabelo de los Reyes thru the Philosophical Association of the Philippines, the said award aims to encourage senior undergraduate students, as well as beginning master's students, to produce high-quality academic papers in philosophy and other allied disciplines. For this year's contest, Mr. Anton Heinrich Rennesland from University of Santo Tomas won the grand prize. Mr. Jose and Mr. Ian Anthony Davatos from Palawan State University, on the other hand, won the consolation prizes.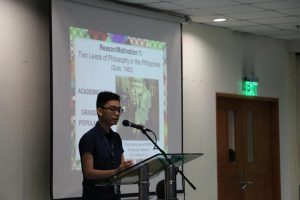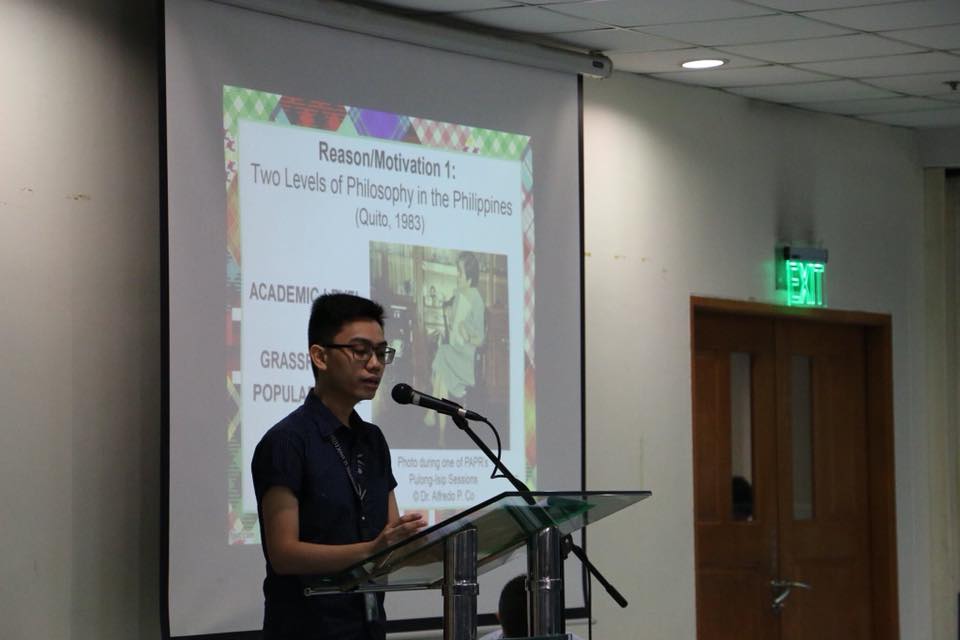 In the photo, Mr. Jose presents his winning essay, entitled "New Directions in Filipino Philosophy: Challenges for the Millennial Filipino Philosopher," in the plenary session of the 3rd Undergraduate Philosophy Conference last July 28, 2018 at the Don Enrique T. Yuchengco Hall. Mr. Rennesland also presented his paper, entitled "5 Assumptions on the Illusion "Filipino Philosophy" (A Prelude to Cultural Critique)," in the plenary session of the same conference.
# # #