Part Time Faculty
Dr. Jaime Cempron

Dr. Jaime T. Cempron is currently a Graduate Professor of the De La Salle University servicing the training needs on executive development and human resource managementvarious government and non-government organization and private institutions.  He wasy involved as Organizational Development and Human Resource Development Consultant of the Bangko Sentral ng Pilipinas, Social Development Consultant of the Office of Special Concern of the Department of Trade and Industry , and for the Master Planning and Feasibility Studies of the Regional and Provincial Agri-Industrial Centers as well as Counseling Psychologist of DuPont Far-East Philippines.
Dr. Elfren S. Cruz

Elfren is a professor at DLSU where he has been teaching Strategic Management in the MBA program since 1992, receiving the Most Outstanding Teacher award in 2011.  He has several business affiliations and consultancies primarily in the areas of family business, strategic management, and strategic planning.  He also writes a regular column in Business World.
Dr. Emiliano T. Hudtohan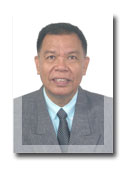 Emil is chairman and CEO of AcademiX 2Business, Incorporated.  He is a masteral and doctoral professor in business, education and social development at De La Salle University, De La Salle Araneta University, Far Eastern University and Philippine Women's University Manila. He earned his Master's degree and Doctorate in Education at De La Salle University, Manila. He is a founding elder of a Basic Ecclesial Community of Our Lady of the Assumption Parish, Malate, Manila.  A newspaper columnist, he writes for Manila Standard Today and BusinessMirror.
Dr. Philip Ella Juico

Philip serves as the Chief Executive Officer and President of Ausphil Tollways Corporation. Mr. Juico was the Dean of the De La Salle University Graduate School of Business (DLSU GSB) from 2002 to 2008, holding the Corazon C. Aquino Chair for Business Management. He served as the Chief Executive Officer and President of Mic Holdings Corp. from 2001 to March 15, 2007.  He also practiced his profession as Educator in various prestigious universities and colleges. Aside from being an Educator, he is also a Consultant of various companies and organizations.  He is a recipient of 1987 Outstanding Young Men (TOYM) awardee for Government Service.
Dr. Margaret Que

Gett is the Managing Director of ExeQ Consulting Service since 1998.  She prrovides business and management advisory to entrepreneurs and managers.  She conducts research projects such as preparation and assessment of business plans; feasibility, industry, and market studies for corporate (multinational and local) clients, USAID and ADB funded projects, and investors.  She has cross-functional expertise in general management, human resource management, finance, and marketing.
Ma. Theresa Mercado-Baguisi

Wickie teaches Business Writing and Business Communication at the DLSU Master in Business Administration program. Her expertise are manuscript and copy editing, writing, and language. She worked as copy editor at an international development institution, where she worked for 14 years. At present, she is a professional freelance and consultant editor, copy editor, and writer for various international and national entities based in Manila and abroad. She is highly experienced in editing technical papers on various topics such as finance, trade, economics, agriculture, environment, and other development issues. She does substantial editing, copyediting, and writing for print and web-based materials and for scholarly books and publications.
Aleister Cruz

Aleister Cruz completed his MBA in De La Salle University.  His experience in banking and life insurance has helped him develop expertise in Corporate Strategy, Marketing Management, Business Modeling, Business Development, Performance Management and Communications Management.  The courses has taught in the Graduate Programs include Management Principles and Dynamics, Business Communication, and Business Writing.  He has been rated Outstanding in regular evaluations for almost six consecutive years.  In his classes, students can expect to develop fundamental analytic and prescriptive skills through strong emphasis in the discipline of using business and behavioral frameworks.
Trina Donabelle R. Gojunco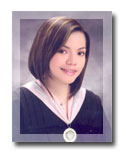 Ms. Gojunco graduated with honors at De La Salle University-Manila with a degree in Applied Corporate Management and currently pursuing law studies at San Beda College of Law.  Prior to taking her law, she worked with Siemens Inc.
Michael Joseph, Jr.
Mike Joseph is President of Performex, Incorporated whose mission is to provide resources for leadership, learning and on-the-job excellence. He graduated from La Salle Green Hills High School and De La Salle University (Manila) major in Economics.  He received the De La Salle University "Outstanding Alumnus Leadership Award" in 1993. He received his MBA degree from Murdoch University (West Australia) in 2002. Mike is Lecturer (Organizational Behavior) at De LaSalle University Graduate School of Business MBA and Assistant Professor for International Management and Organizational Behavior at the University of Western Australia MBA Program in the Philippines.
Mr. Jose Mari Lim

Mari finished his AB-BSC from De La Salle University and obtained his Masters in Business Management from at the Asian Institute of Management.  He worked for PhilCotton Corporation, ASEA Brown Boveri, Pacific Products, and Solid Video Inc. before retiring and managing a 70 hectare palay production.  He is engaged in consultancy, particularly in the design of management information systems for  medium sized firms.
Francis Erick Martin Loseo

Francis is currently the Managing Consultant of iLeap Consulting and Associate Consultant of Mindbroker Corp.  He obtained his MBA degree from Ateneo de Manila University and is currently teaching Business Organization, Human Behavior and Organizational Theory and Design.
Reynaldo C. Lugtu Jr.

Reynaldo C. Lugtu Jr. is lecturer of management principles, customer and sales management, direct marketing, and industrial and services marketing at the graduate program.   He is Country Manager for IBM Philippines' telecommunications, media, and utility business units. Prior to assuming this post, he was Business Director in Ericsson Telecommunications, Head of Services Business in Nokia Networks, and Division Manager in Robert Bosch. Over his nearly twenty year, multi-industry career in marketing and business development, Mr. Lugtu has supervised management trainings for companies such as Pfizer Philippines, Thomson Financial, and Rolls Royce Philippines.
Mr. Jose Maria Morales

Chiqui obtained his Master of Science in Management from the Arthur D. Little School of Management and his Bachelor of Arts from the University of the Philippines.
Mr. Nestor Nisperos

Nes has been teaching part-time since 2006.  He has accumulated many years of management experience in various consumer, industrial and service industries.  He is currently engaged in private consulting work and community service being currently the President of the Rotary Club of Valle Verde, District 3800.  Nes has been taking seminars and distance learning courses under the joint sponsorship of the Intellectual Property Office Phils. and the World Intellectual Property Organization.  This is in preparation for the establishment of an innovation and technology support office for the University.
Antonio R. Paderanga

Antonio Paderanga is the Managing Director of Avanzar Inc. and Executive Development Authority.  An economist from the University of the Philippines, he is a permanent member of the Philippine Economic Society.
Joseph Donato N. Pangilinan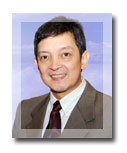 Joseph is currently Director and Vice President for Business Development of Netmarks Philippines, Inc. an IT network Systems integrator  which serves the ICT maintenance needs of over 100 Japanese owned and controlled firms in the Philippines, Southeast Asia and the Pacific. He is a professional lecturer, part time, in Strategic Management, Business Organization Management, and International Business, at  De La Salle University College of Business, leveraging on 30-year experience in championing strategic innovation and policy advocacy in micro, small, and medium enterprise and industry development, particularly  in non-traditional Philippine manufacturing and exports.