IC Buddy Program
The International Center Student Volunteer Program (IC BUDDY)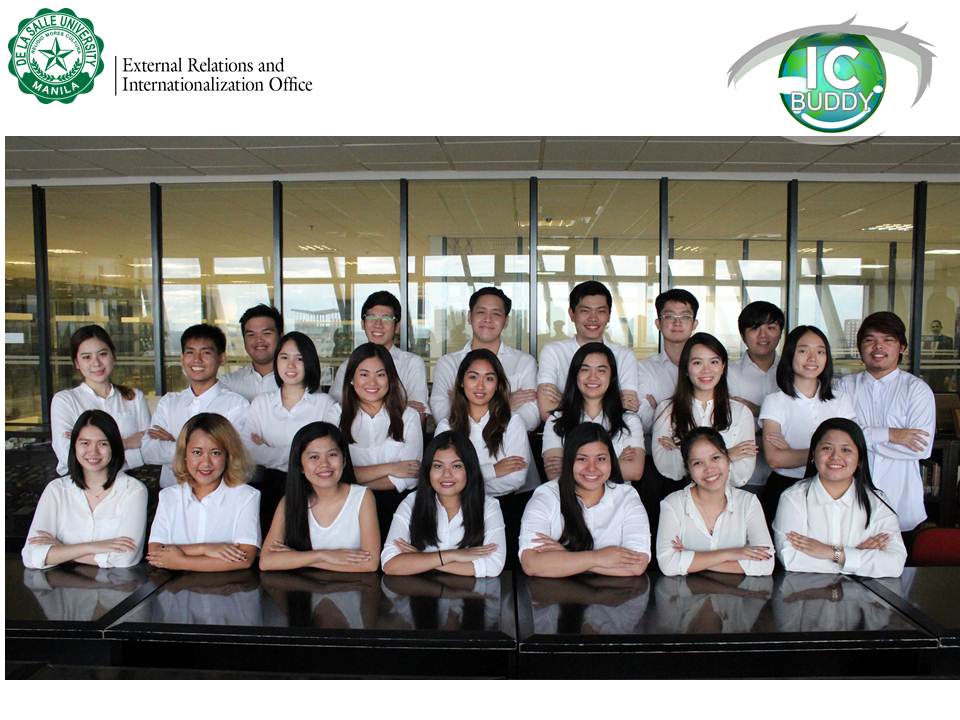 The IC Buddy Program is the official student volunteer program of the External Relations and Internationalization Office. The program provides opportunities for Filipinos and international students who appreciate cultural diversity and who demonstrate understanding of the University's thrust for internationalization to get involved in one of the student volunteers programs in the University. Members of the IC Buddy Program are expected to spearhead and actively take the lead in encouraging international students' active participation in different events on and off campus. Through the initiative, creativity, and animated Lasallian character of IC Buddies, ERIO envisions a campus environment that is culturally diverse and is moving forward internationalization and multiculturalism.
Filipino Sports / Games with Exchange Students
Term 1, 2014-15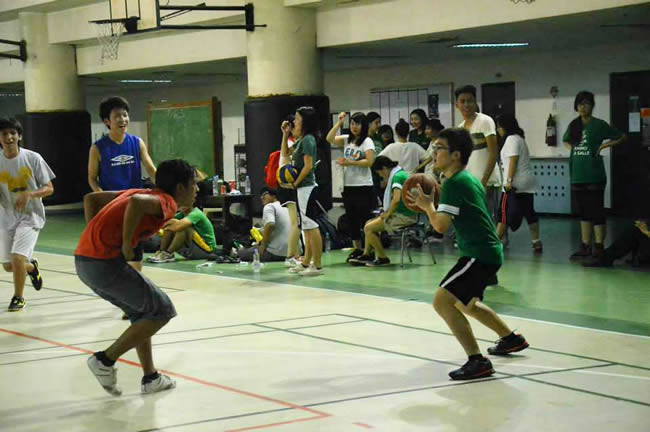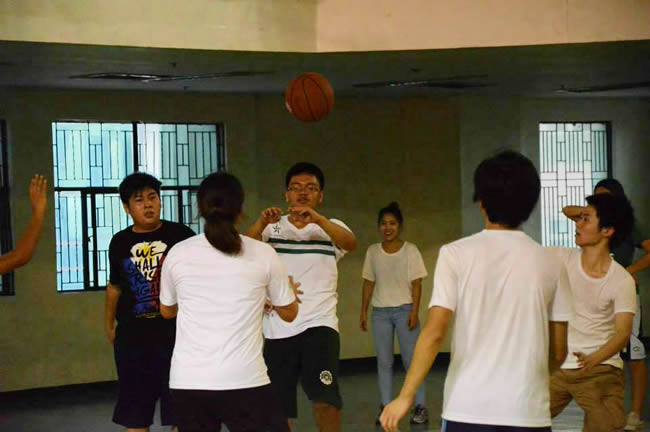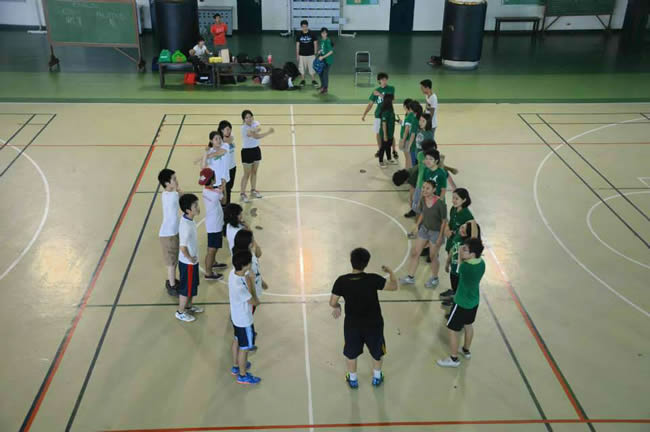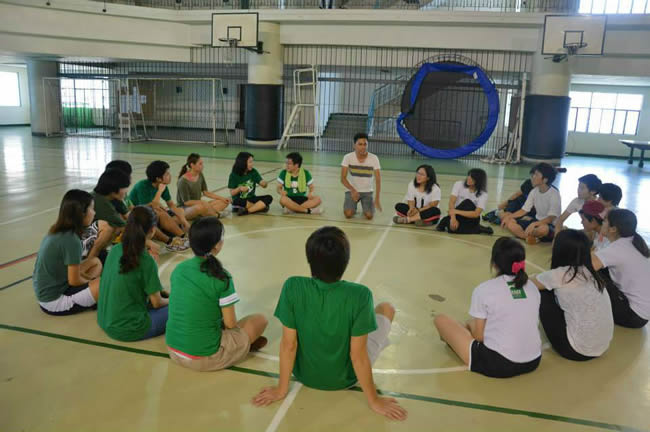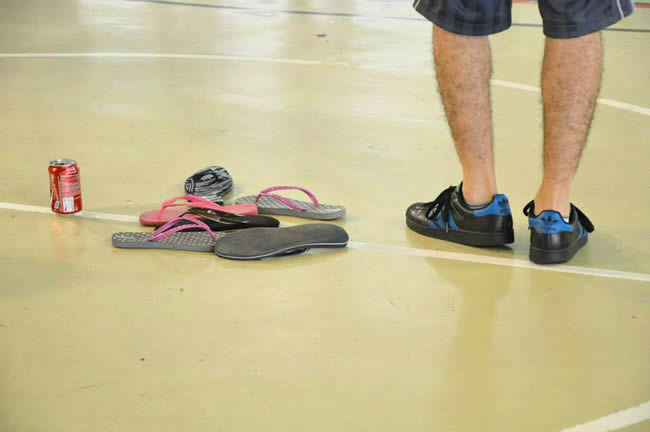 IS Photo Contest
Term 1, 2014 – 2015
Travel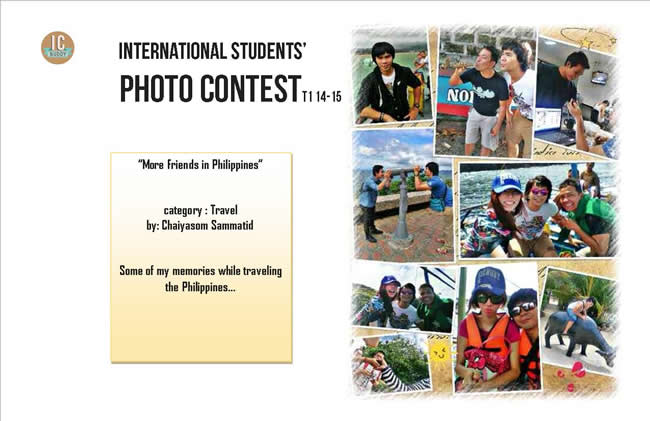 The Sun is Going Down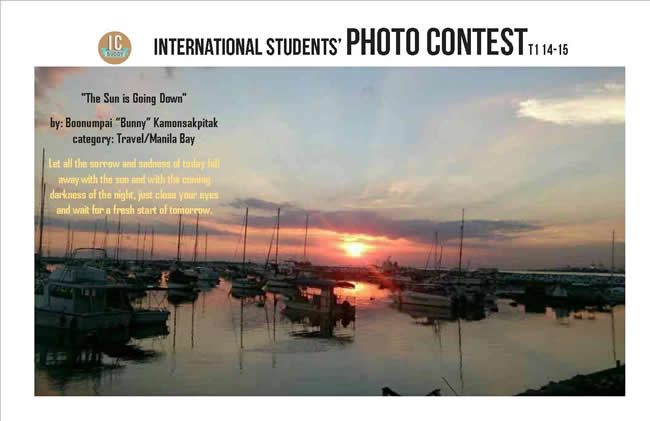 True Smile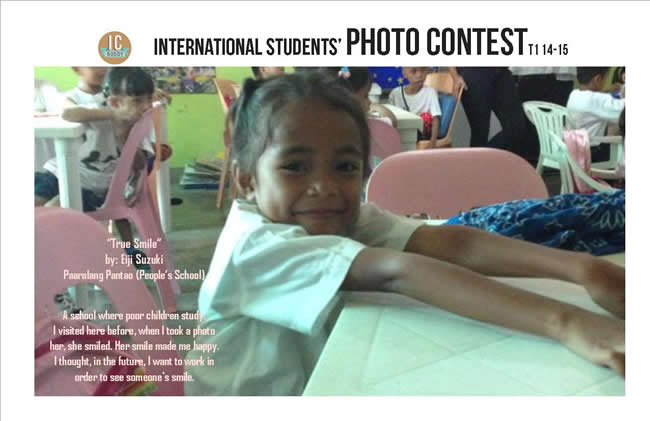 Friendship Beyond Borders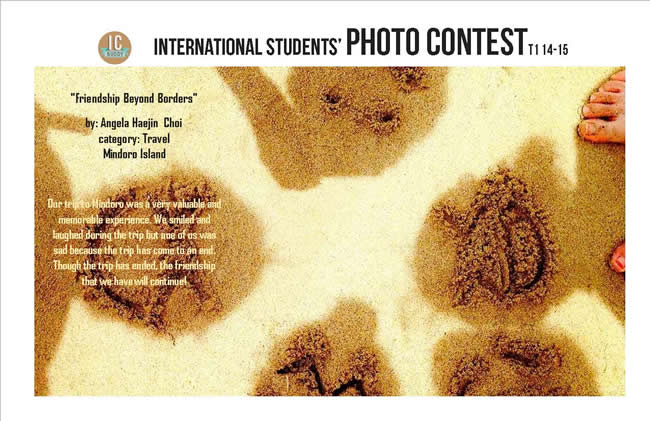 Animo La Salle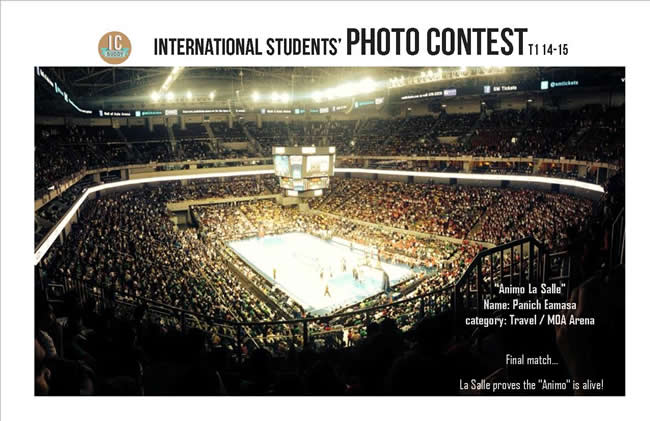 Catch the Wave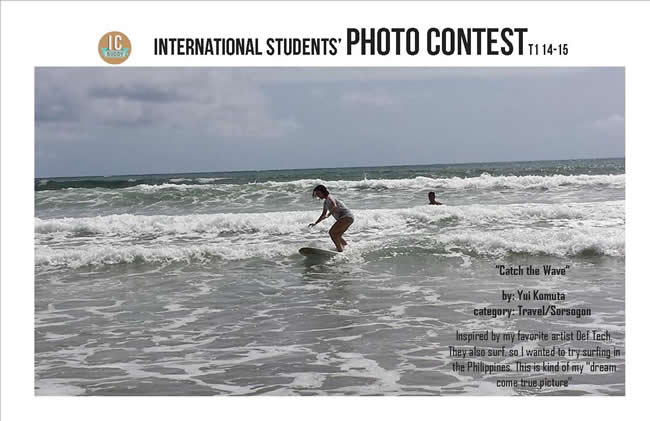 back to top
​Organizational Structure
Term 2, 2016-2017
President

Cindy Cañares

Operations and Documentations
Exchange Students Committee
International Students Committee
Publicity and Promotions
Edward Constantino
(Head)
Harold Abiasen
(Head)
Janine de Villa
(Head)
Claire Dela Cruz (Head)
Peter Catalig
Tomas Chua
Krishan Lai
FJ Chua
Patricia Cuyos
Nucci Luna
Seung Eun Lee
Trish de Vries
Amiel Dela Cruz
Shanen Mohammad
Ariane Leyva
Carlo Nicdao
Carla Lim
Karla Rellosa
Hana Rellosa
Elena Salazar
Calendar of Activities
Term 2, 2016-2017
IC Buddy Program AY 2016-2017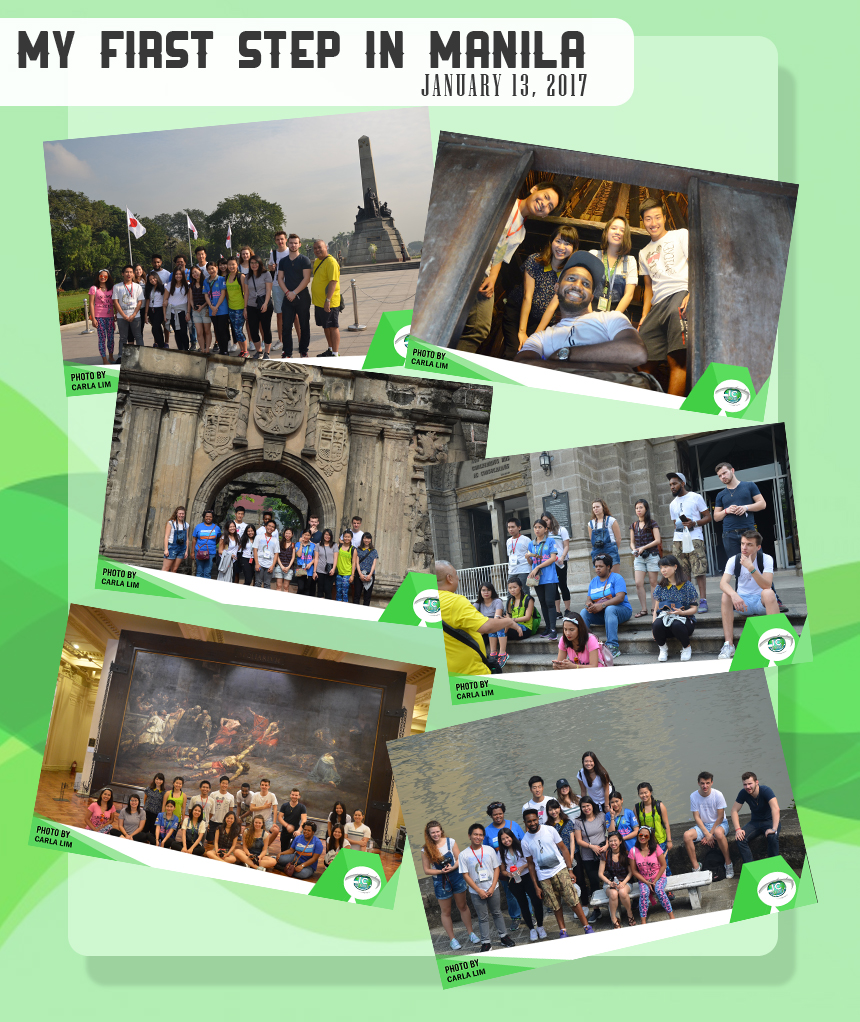 back to top
MY FIRST STEP IN MANILA
January 13, 2017
Intramuros, Manila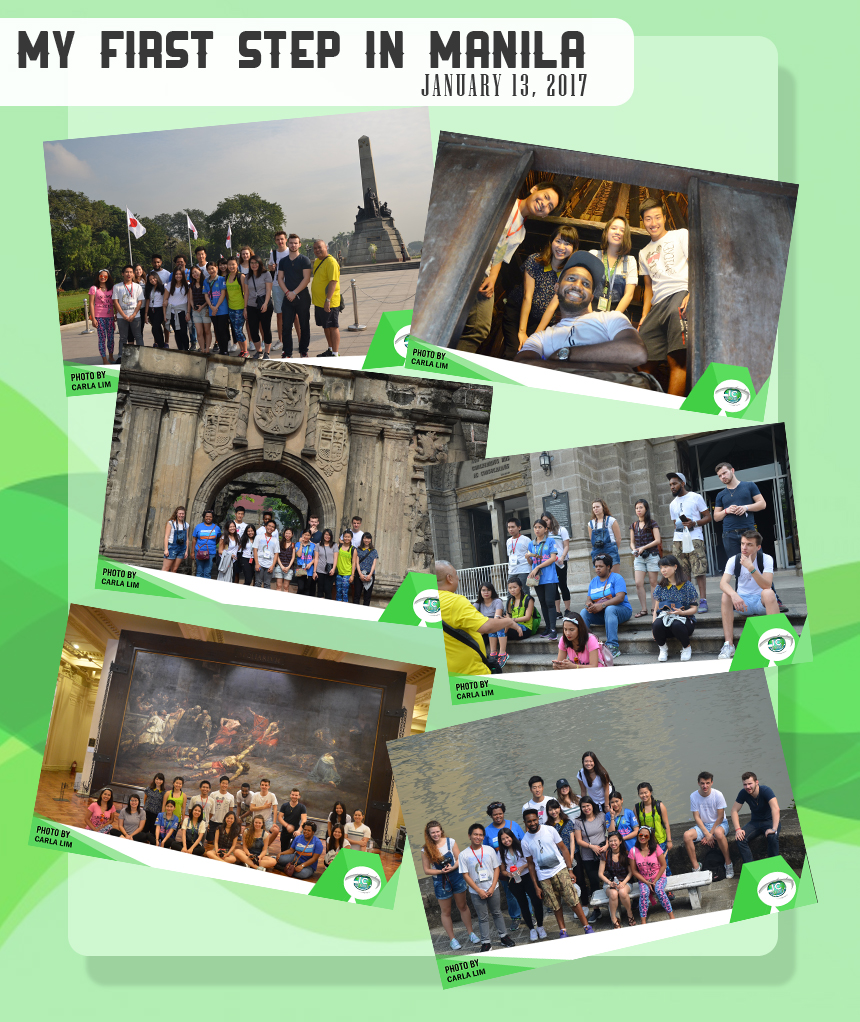 Every term, the International Center receives exchange students from different countries of various backgrounds. To welcome these newcomers, the International Center holds an exclusive Manila Tour to educate and introduce exchange students to the environment they will be exposed to for their stay in De La Salle University.
IC Buddy Recruitment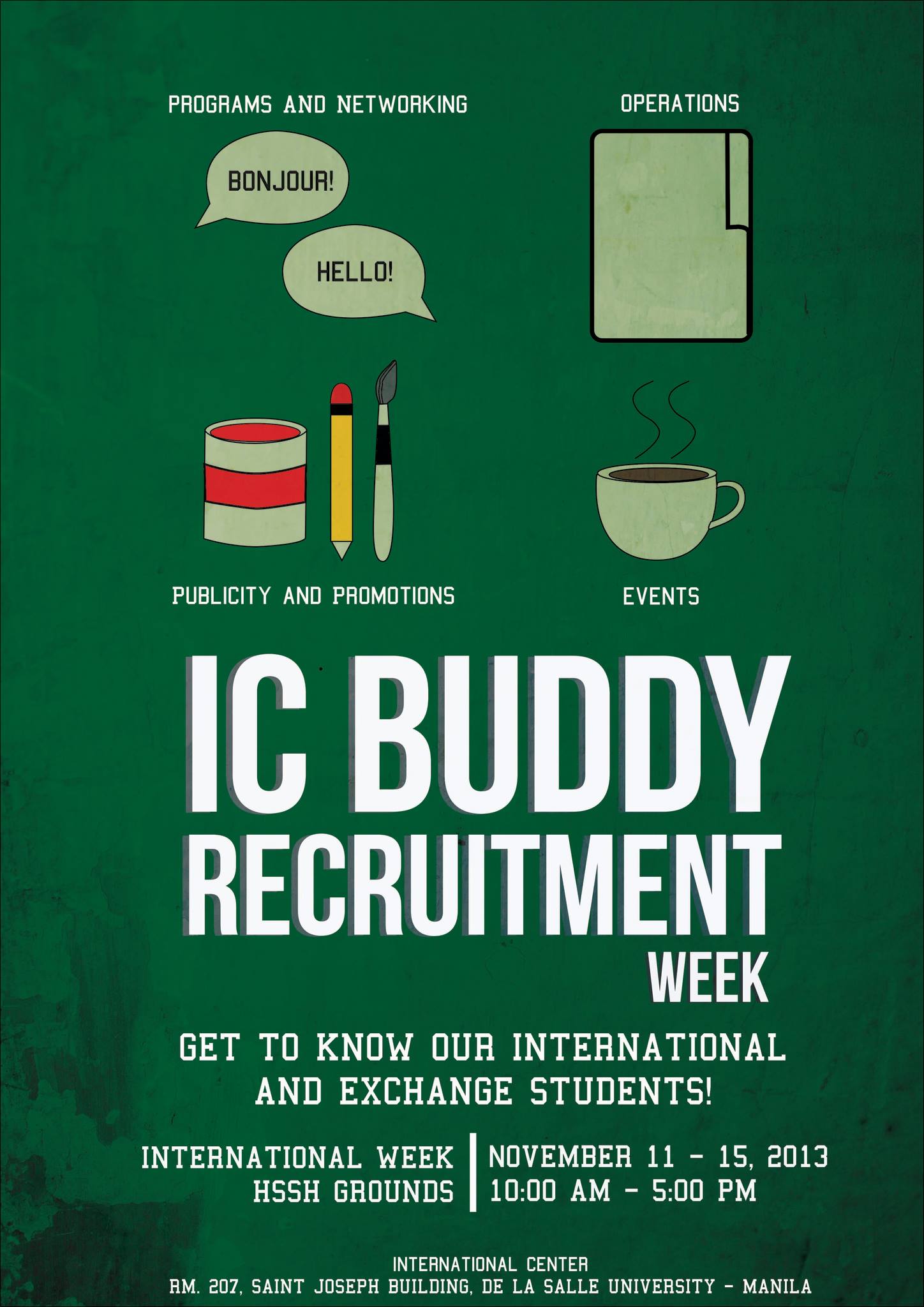 What is the IC Buddy Program?
The IC BUDDY PROGRAM is the Student Volunteer Program of the ERIO and is managed by the International Center. Its general goal is to provide an opportunity for Filipinos and international students, who appreciate cultural diversity and demonstrate understanding of the University's thrust for internationalization, to get involved in one of the student volunteer programs in the University.
Specifically, the Program aims to:
Recruit and train student volunteers – either Filipinos or international students, who can effectively assist ERIO International Center and Center for Global Engagement in the implementation of its activities, programs and services;
Provide trainings that are necessary to hone the skills of IC Buddies in the performance of their functions as members of the Program; and
Strengthen IC Buddies' Lasallian values of Faith in God, Zeal for Service, and Communion in Mission, by anchoring their training and formation building activities within the Lasallian Formation and Action Framework – integrating leadership skills,
Lasallian Spirituality, and Community Engagement in their student volunteer experience.
Are you IC Buddy material?
The minimum qualifications to be considered in the selection of IC Buddies are based on the following:
A GPA of at least 2.0 or better for the two pre-vious terms; and
No major offense record (based on SDFO).
Can you handle it?
Requirements for selection of IC Buddies
Willing to render official residency equivalent to 5.0 hours a week;
Willing to keep membership in the IC Buddy Pro-gram for at least three (3) terms;
Has remaining three (3) terms of academic residency;
Willing to undergo training and formation while in the Program;
Preferably though not necessarily, has participated in an Outbound Student Exchange Program of the University;
Committed to volunteer service, Lasallian formation, and has a drive for excellence; and
Values cultural diversity and has sincere inter-est in multicultural environment.
Pick your IC BUDDY Team!
Events Team: Handles the logistical preparations of International Center's pro-grams and activities on and off-campus.
Operations Team: Assists in the overall operation and delivery of organizational and administrative functions of International Cen-ter.
Programs and Networking: Designs and initiates programs and activities that are in line with the vision and mission of ERIO as well as with the general goals and objectives of International Center and Center for Global Engagement that promote the interests of international students.
Publicity and Promotions: Handles the information dissemination of International Center's programs, activities, and services.