The Student Media Office commits itself to forming Lasallian student media members of excellence, integrity and character by providing opportunities for them to enhance their leadership and management skills, creativity and journalistic capabilities. This is why it offers the following programs and services:
Training and Formation for Student Media Members
SMO seeks to create an atmosphere of continuous development and professionalism that is why it offers a responsive training and development program focused on skill development among student media members and leaders.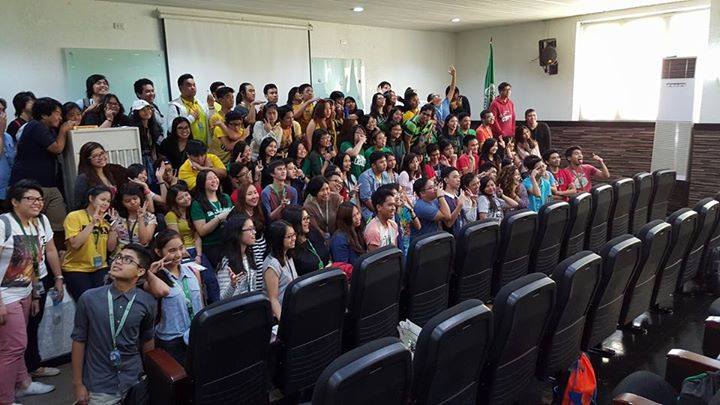 It also promotes among its students involvement in nation building by instilling the importance of leadership, social engagement, and Lasallian spirituality (collectively known as the "Lasallian Formation and Action Framework") through its integrated formation programs.
All these efforts are in line with SMO's thrust of developing well-rounded Lasallian student media members.
These are the programs that help train and form them: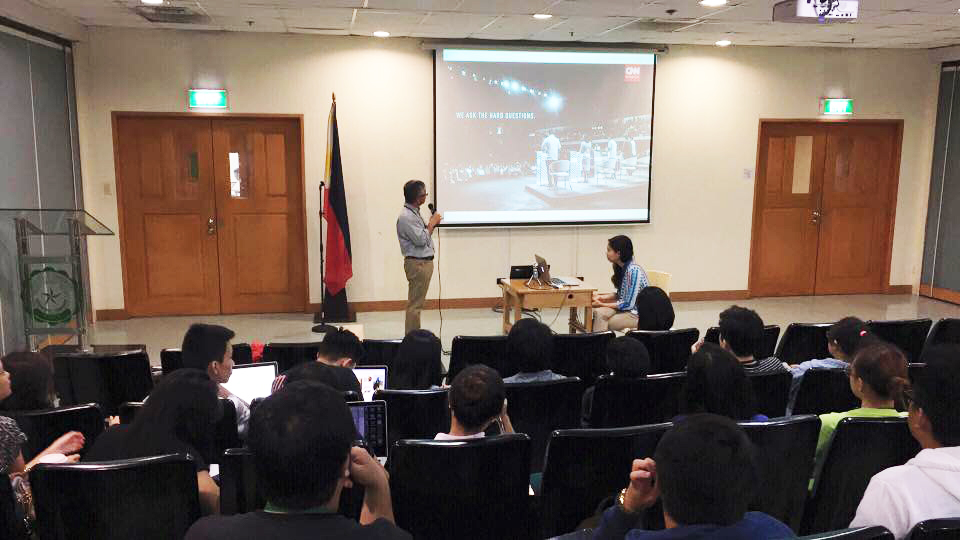 Comprehensive Media Education Program
This is a hands-on and interactive training program that covers all topics in media. The workshop topics are chosen after consulting the associate editors and training managers of each student media group. This program runs all throughout the academic year.
Media Internship Program
This is a training program that includes a media internship forum where representatives from different media companies are invited to discuss internship opportunities in their respective organizations. Students are introduced to life in the media and given the chance to work as an intern in their chosen field. Through this our students get to apply what they learn from workshops and seminars to real-world contexts.
SMO Leaders' Camp 
This is a leadership and management workshop that seeks to unleash the leader within student media members. This workshop promotes transformational leadership and imparts campus media management skills among student media leaders.
Council of Editors Turnover Workshop
This workshop is conducted to ensure the proper turnover of tasks and responsibilities to incoming student media leaders.
SMO Alumni Programs
This program allows our students to learn from the experiences of their predecessors through SMO Alumni talks and SMO Alumni Mentorship. It also includes other activities for previous editors, officers and members of the different media groups.
Assessment of the Student Media Office, Major Student Media Groups, Student Media Leaders, and Communication Materials
SMO employs several assessment systems that facilitate in the continuous improvement of the office, the major student media groups, the student media leaders, and the communication materials produced by both major and minor student media groups.
These are the programs that help in assessing the items mentioned above:
Office Assessment
This is an annual activity where SMO gathers the feedback of students with regard to how its daily operations are conducted. It seeks to develop streamlined, more organized, and more effective office processes.
Student Media Group Assessment
This is a termly assessment of the performance of the student media groups. A form called the Editors Performance Assessment Form (EPAF) was developed to facilitate in the assessment of the performance of student media groups.
Gawad Midya- SMO Awards
A reward system that seeks to further motivate our students by recognizing outstanding works. It recognizes excellent student media leaders and groups on different areas of campus media, creative writing, yearbook management, graphic design, disc jockeying, broadcasting, and online streaming.
Communication Materials Assessment 
This is a focus group discussion called the "Term-end Evaluation Forum" that seeks to assess all communication materials produced by major student media groups. This assessment is done twice a year: during the term break after the first and second terms.
Internal Assessment
Each student media group performs an evaluation and assessment of its performance at least once every term. This may be done through an internal/informal survey, or through a General Assembly called specifically for the discussion of the student media group's performance.
Audience Survey
Apart from self-critique, the student media groups also conduct audience surveys on campus to gather feedback from the Lasallian community. These surveys are conducted during the second or third term of the academic year and are distributed among students, faculty and administration.
Minor Student Media Group Communication Material Editing
The office edits and checks the layout of all communication materials produced by minor student media groups.
Assistance for Major Student Media Groups' Regular Operations
SMO supervises the regular operations of its major student media groups. It aims to develop streamlined, more organized, and more effective office processes while doing so.
Budget Planning and Monitoring Systems
SMO established an efficient and effective budget planning and monitoring system for its major student media groups. The system is aligned with University processes (i.e. similar to the system employed by the Accounting and Finance Office) and is online for convenience.
Bidding Process Supervision
SMO supervises the annual bidding to determine the best suppliers to work with for a given academic year.
Regular Meeting with Technical/Faculty Advisers
This is a regular meeting with the technical advisers of the major student media groups to gather from them feedback on the performance of the groups they supervise and explore areas of collaboration to help maximize use of available resources.
Team Spirit Building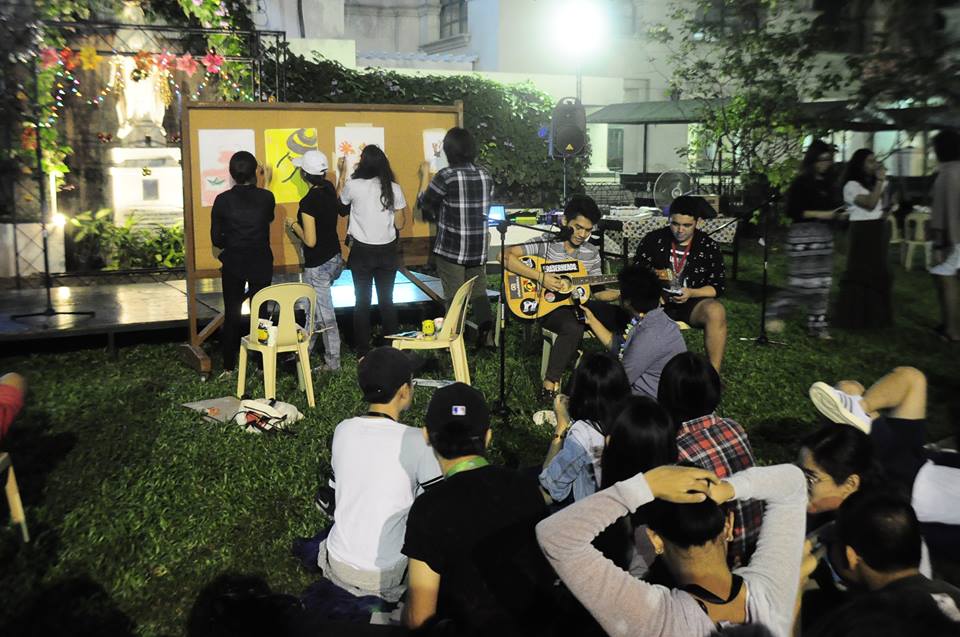 SMO believes in the importance of building and maintaining camaraderie among the members of the major student media groups to encourage solid participation among them. This is why it organizes the following programs:
Regular General Assemblies 
SMO organizes a general assembly for all student media members every term. The GA held during the first term is usually an SMO Orientation (SMOOGA), the second term a Christmas Gathering; and the third term a Year-end Thanksgiving.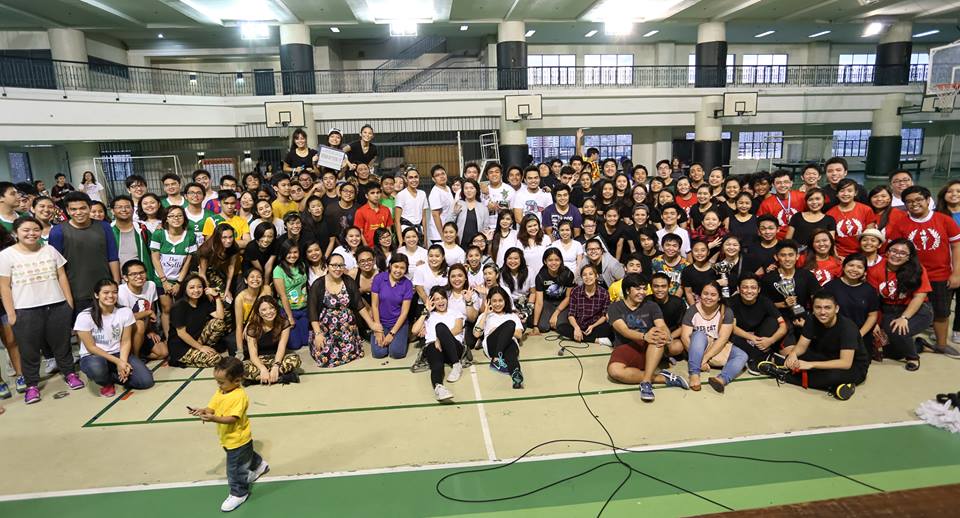 LAKAN: Photo By Kieran Punay
Lakan Cup
This is a sports fest that seeks to further build camaraderie among members of student media groups. Folk games are also played during this sports fest.
Building Excellence through Synergistic Teamwork
This is a three-day team building activity that gathers all student media leaders for interactive sessions that aim to inculcate the value of working collaboratively.
Active Partnership and Networking
SMO facilitates and encourages student media members' involvement and participation in local and international campus media competitions and conferences. It facilitates and encourages their contribution of published works in national and international newspapers or journals and helps establish tie-ups with local, regional, national and international networking groups on campus media.
Partnership with DLSU offices and organization 
SMO has tie-ups with the Filipino Department for the promotion of Filipino language. It also has tie ups with the Department of Communication, the Marketing Management Department, and other Student Affairs offices.
Partnership with DLSP system schools and affiliates
SMO is an active member of the Alliance of Lasallian Campus Journalists and Advisers, a national alliance of all Lasallian campus media practitioners. It also holds campus journalism workshops for other La Salle schools.
Involvement in campus journalist organizations and other media entities 
SMO works with the College Editors Guild of the Philippines, the Philippine Center for Investigative Journalism, and the National Union of Journalists of the Philippines in the promotion of campus press freedom and responsibility.
Organization of and active participation in national and international contests 
SMO is a prime mover in the organization of the annual Lasallian Schools Press Conference. It also helps organize the annual Campus Journalism Awards of Green & White and the DLSU Annual Awards for Literature and Visual Arts of Malate Literary Folio.
Partnerships with Media Companies
SMO also works with different media companies that provide free trainings, seminars, and mentorship to student media practitioners.
Social Awareness and Involvement
SMO infuses a critical thinking component to the training program and encourages its members to render community service.
Journalism Workshops for Secondary Public School Students
Each year SMO and the SMO Council of Editors organize DLSU's Media Week celebration. Aside from various media activities showcasing our students' talents and skills our editors get to organize a community engagement activity that aims to help train public high school students. Each year select students from a local public high school are brought to campus to undergo training in journalistic writing, and media work. They also take part in a campus media tour where they are brought to media offices so they can get a glimpse of what we do.