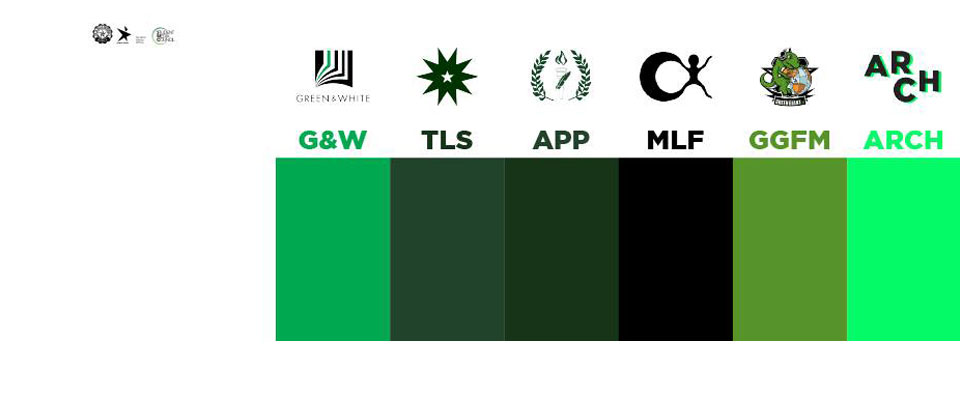 History of LaSallian Student Media
Student Media Office
The Student Media Office (SMO) provides the university community with news, information and a forum for the exchange of ideas, while also providing a learning environment for students.
SMO offers programs and services that aim to train and form responsible, responsive, well-trained, and ethical Lasallian campus media practitioners. It also ensures the smooth flow in the operations of the major student media groups.
It is home to the best student media groups in the country, namely: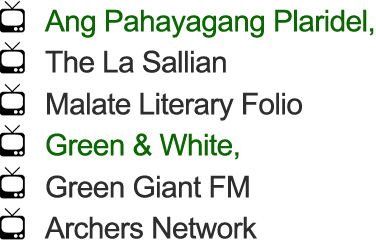 Vision
A leading learner-centered student media resource dedicated to developing responsible, responsive and ethical student media practitioners who are agents for social transformation.
Mission
form and develop socially responsible, ethical, well-trained , highly-skilled, and professional campus media practitioners who are in touch with the realities of the media industry.
develop a distinct brand of LaSallian journalism/media practice—journalism not for one's self but for others— and instill a sense of greater purpose among student media practitioners.
train top-notch media talents who will, someday, become movers and shakers in the industry.
to make the industry recognize a DLSU SMO stamp
DLSU SMO Stamp
DLSU SMO Stamp = SMO Trained
One of the many goals of SMO is to make industry stakeholders recognize DLSU SMO training and formation as top-notch.
We produce students:
who have superb media/communication skills
who are well-trained and well-versed in the industry's current technologies and standards
who are highly ethical with a strong moral foundation
who understand their place and role in society as media communication practitioners and agents for change
who have a clear grasp of the power of the media and their responsibilities as practitioners
who understand that media/communication work is a form of public service
who exemplify LaSallian values
Contact Us:
2401 Taft Avenue, Manila 0922, Philippines
T: (632) 524-4611 loc. 738
Email: david.leano@dlsu.edu.ph 
Facebook: https:/www.facebook.com/dlsusmo