RSS Syndication Feed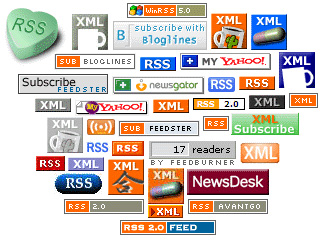 RSS 2.0, Really Simple Syndication, is one of the newest features of the DLSU-Manila Web site. RSS is a standard format used to share content over the Internet. It allows you to receive the most recent updates about your favorite topics from the web site of your choice direct to your desktop, without actually visiting the site. Since updates are not delivered to your e-mail address, spam (unsolicited e-mail), is eliminated completely.
RSS Reader
An RSS reader is a program that collects the current updates about the topic/s of your choice.Often, feeds contain a brief title, description and hypertext link to the full article. Several RSS feeds can be loaded into your RSS program. The RSS reader will alert you when new information about any of your feeds is available. This way, you may eliminate the need to check multiple sites regularly. Some of the most popular web sites with free downloadable RSS readers are:
Subscribe to the RSS Feed
In the DLSU-Manila home page, RSS feeds are accessible in the BULLETIN column which includes the General Updates, announcements from the Registrar, Admissions and Linkages offices, and the week's Events and Activities.
When you click the RSS icon , you will view the feeds from the office arranged from newest to oldest. An <item> indicates an article. Under it are the <title>, <publication date and time>, <description> and the <URL> of the complete article. A plus sign (+) indicates that there are certain parts of the feed which are hidden. You may click on + to display the details. A minus sign (-) indicates that the information posted displays the complete text.
You may also click the "More Postings" text link, when displayed, to view a list of all announcements issued by the office with a short description and hypertext link to the article.
Copy the URL of the office's RSS feed you would like to subscribe to, e.g., for the General Updates < https://www.dlsu.edu.ph/announcements/rss.asp?ID=5 >
Note: The URL of the "More Postings" text link, however, cannot be used to subscribe to an RSS feed.
Log on to the RSS reader you have subscribed to.
Paste the URL where appropriate.
Click the Subscribe button. The RSS reader will notify you when a new posting on any of your feed is available.
Sources: