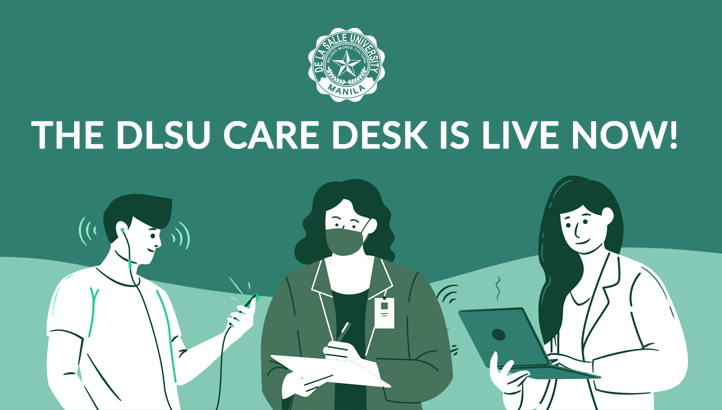 Welcome to the DLSU Care Desk.
The DLSU Care Desk is a virtual hub that consolidates existing services and programs responding to the needs of the members of the Lasallian community particularly those struggling with the demands and effects of the pandemic.
This is a joint project of the Lasallian Center for Inclusion, Diversity and Well-being in collaboration with the *units under OVPLM, Lasallian Mission Office at Laguna Campus, Health Services Office, Integrated School Guidance and Counseling Unit and the University Student Government.
The DLSU Care Desk aims to provide some relief to urgent concerns that members of our Community may be experiencing at this point in the pandemic. We acknowledge that this facility is a work-in-progress. We hope for your understanding as we continue to develop new initiatives for our community.
Please visit the site through http://bit.ly/DLSUCareDesk_.