CUMULATIVE UNIQUE INDIVIDUALS
CUMULATIVE SAMPLES TESTED

The University adheres to standards set by the Wolrd Health Organization and/or the Center for Disease Control in the use of space and conduct of activities and events.
The two-meter physical distance to the next person is strictly followed. Signages about the maximum capacity for each room and facility will be posted
You may view information on the Occupancy limit of classrooms, laboratories and offices in the University thru the button below
Help Desk
Announcements
Help Desk
De La Salle University
All content is in the public domain unless otherwise stated.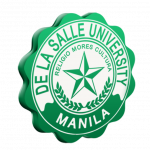 ABOUT COVID-19 Research Portal
Welcome to De La Salle University's  COVID-19 research and resource portal. This site lists the research works, activities, and initiatives of faculty members, research centers, students, and other university units that are related to the study of the coronavirus pandemic.