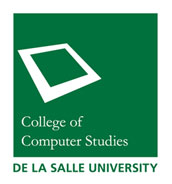 Vision
We are a community of scholars imbued with Christian values who have the passion to contribute to national development and social well-being. We are committed to creating and sharing knowledge in Computer Science and ICT as the premiere educational institution in Southeast Asia, recognized globally as the Philippine benchmark for quality education and research.
Mission
We nurture the academic community in a culture that develops the total person. We hone leaders in technical, professional and entrepreneurial domains and train them to adapt to fast-changing technologies and environments. We take the lead in the innovation of new technologies and their applications through cutting-edge research and state-of-the-art learning infrastructure. We pursue opportunities for immersion, consulting, and technology commercialization, working closely with our partners in industry, government, and academe.
We inspire each one to fervently work for the common good, and help those in need, especially the poor and the marginalized.