2019 Greenpreneurs Global Business Pitch Competition winner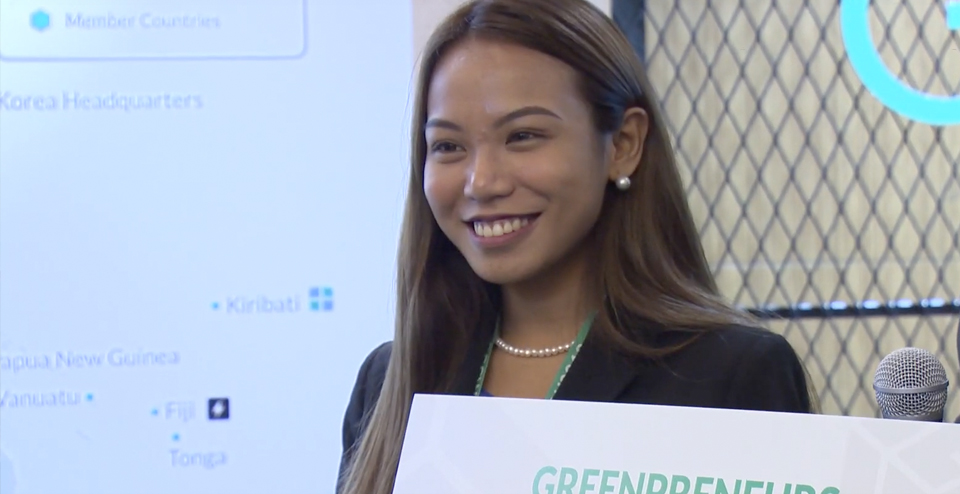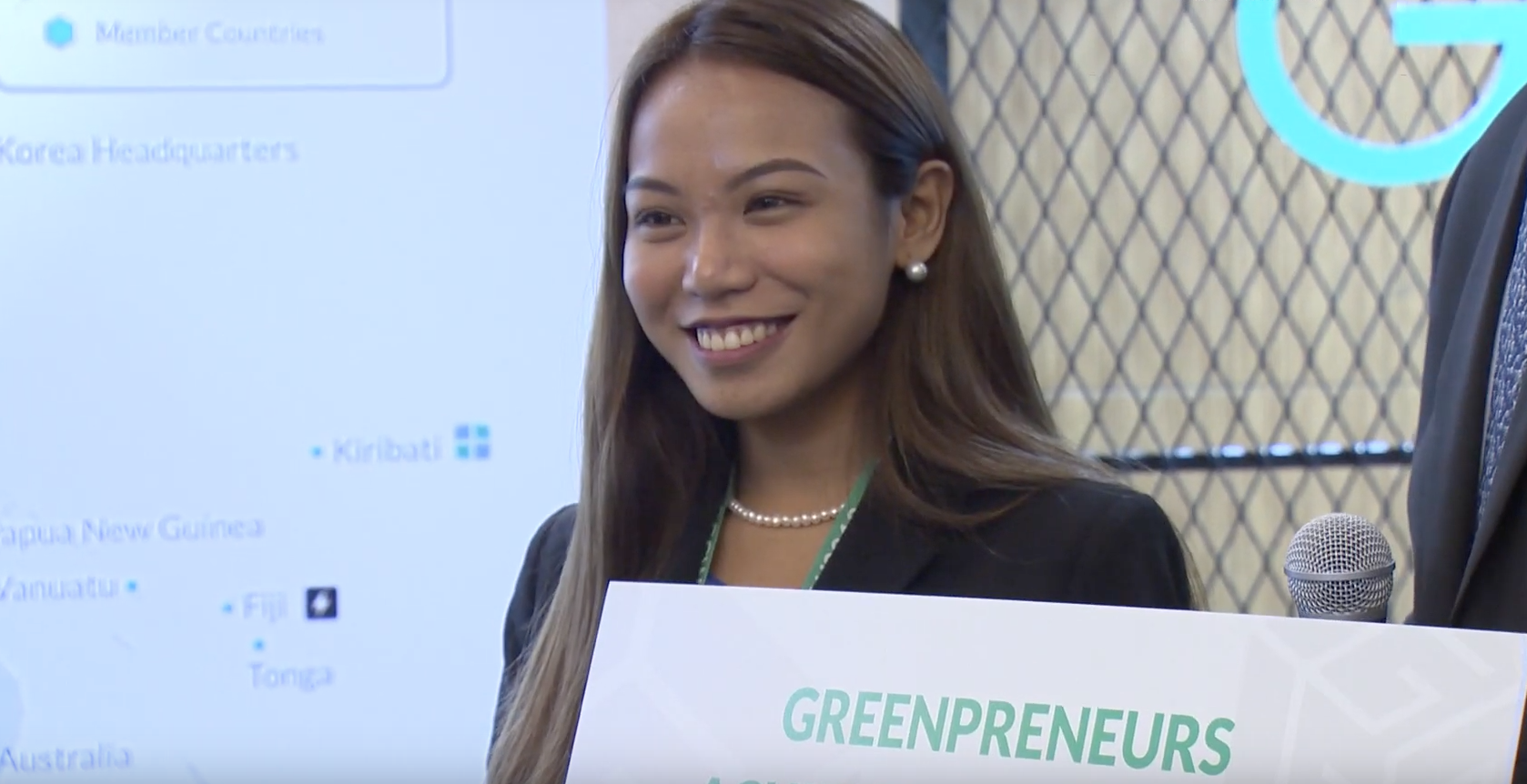 An all-female team from DLSU bagged the top prize in the 2019 Greenpreneurs 
Global Business Pitch Competition hosted by Global Green Growth Institute last October 23 
at InterContinental Seoul COEX. The event carried the theme, "Unlocking Renewable Energy Potential."
Dubbed ISDABest, the team is composed of founders Seanne Veniene Esguerra (BS in Applied Economics major in Financial Economic and BS in Accountancy), Patricia Nicole Joyce Cruz 
(BS in Applied Economics major in Financial Economics and BS in Legal Management), Dominique Hannah Sy (BS-MS Applied Economics), and Iliana Tan (BS-MS in Chemical Engineering). Isdabest is the first polycultural, non-fed marine aquaculture startup in the Philippines. 
It aims to develop a high-yielding and restorative ocean farming by growing seaweed and shellfish in the oceans in the country's mariculture system. This startup also intends to help 
small fishermen generate stable income by creating seafood hubs. 
Isdabest has also been recognized in other major competitions, such as the Hult Prize Tokyo
Regional Summit and the Enactus Business Innovation Challenge. Their mentors include Norby Salonga of the Center for Social Concern and Action, School of Economics Dean  Dr. Marites Tiongco, Vice Chancellor for the Lasallian Mission Fritzie de Vera, Department of Biology faculty member Dr. Ma. Carmen Ablan-Lagman, and Ramon V. del Rosario College of Business Dean 
Dr. Brian Gozun.
Greenpreneurs is a global competition that aims to provide aspiring young entrepreneurs 
an avenue to create a social enterprise that is aligned with Sustainable Development Goals, economic, and green growth.