De La Salle University Publishing House (DLSUPH)
The Death of Summer A novel by Rosario de Guzman Lingat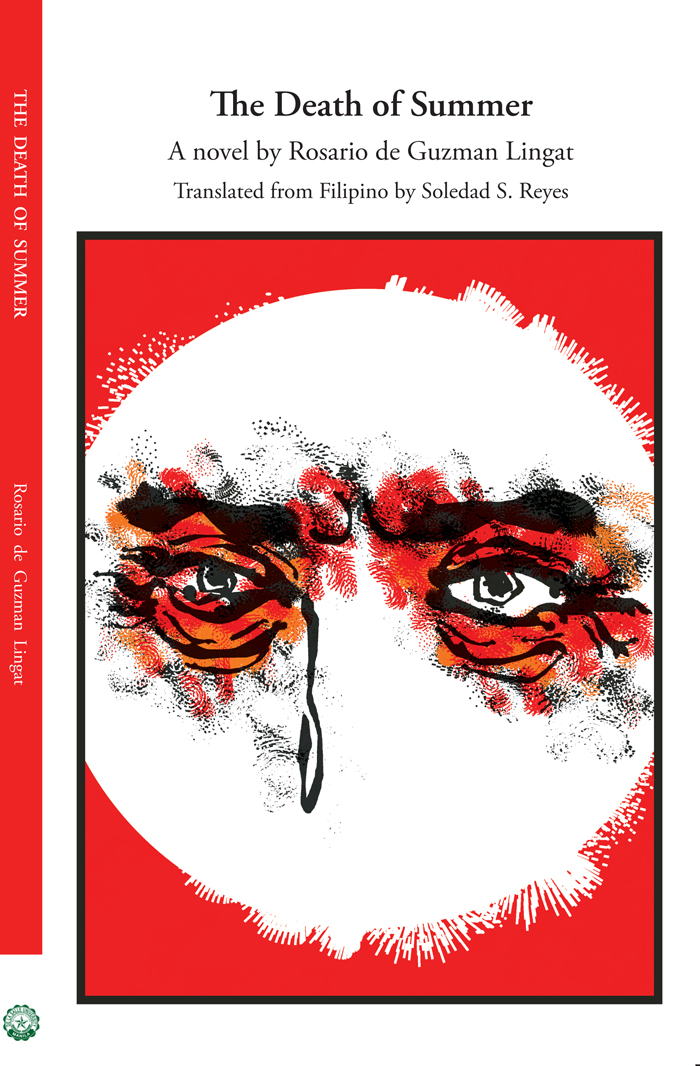 Translated from Filipino by: Soledad S. Reyes
ISBN 978-971-555-580-7
203 pages
Book Description
The Death of Summer was an award-winning novel that powerfully dissects the anatomy of romantic, delusional love. Its protagonist, Victor, a firm believer in carpe diem, discovers that once the heat of passion has waned, the only thing that matter is family. The novel spans several decades—from the heyday of the carnival in the 1920s, to the horror of the Pacific War, until the great unrest of the postwar years.
About the Authors
Rosario de Guzman Lingat (1924-1997) was a prolific writer whose works in several genres—the komiks, the short story, the novel—came out in the 1960s and 1970s. As Liwayway's "star writer," Lingat penned some of the most powerful novels that offered an unflinching examination not only of the vagaries of personal relationships but also of how history shapes human affairs. The daughter of a famous stage director/ producer, Lingat framed her narratives against the never-ending tension between what appears and what is, always with perspicacity and ironic detachment.
Soledad S. Reyes, Professor Emeritus of Interdisciplinary Studies at the Ateneo de Manila University, has published extensively on various genres—the novel, the short story, criticism, and the komiks. She has recently undertaken the task of translating selected Tagalog texts into English. Her first translation was The Gold in Makiling, a translation of Macario Pineda's Ang Ginto sa Makiling (1947). She has also translated Rosario de Guzman's short stories and is currently working on other key Tagalog novels.