DLSU crosses 4,000 Scopus mark, leads PHL's research productivity in 2019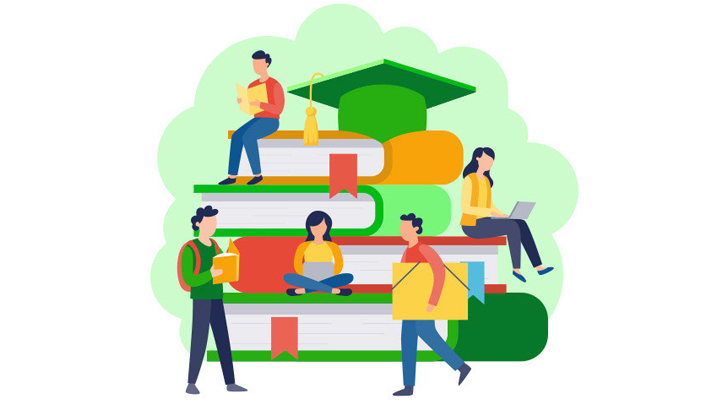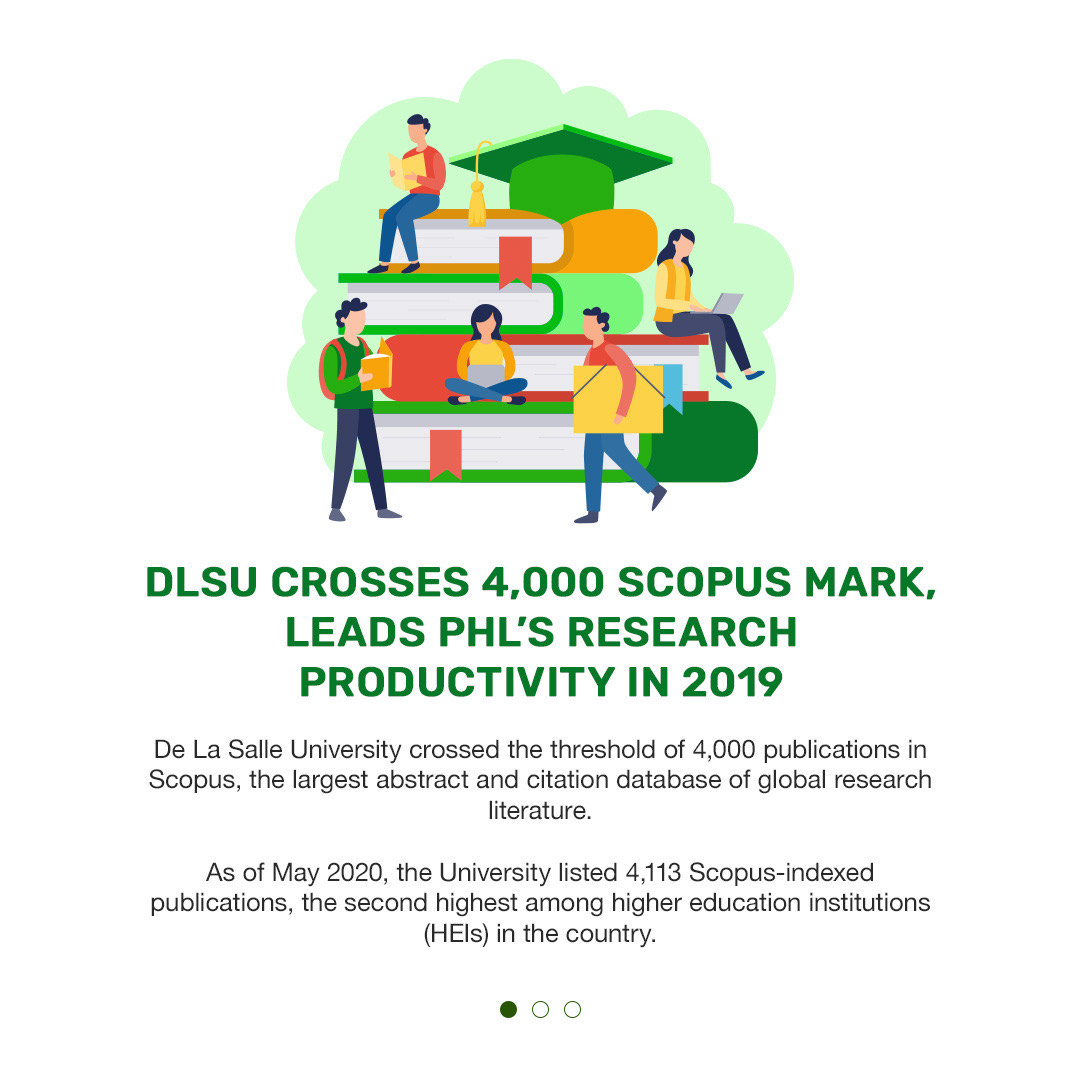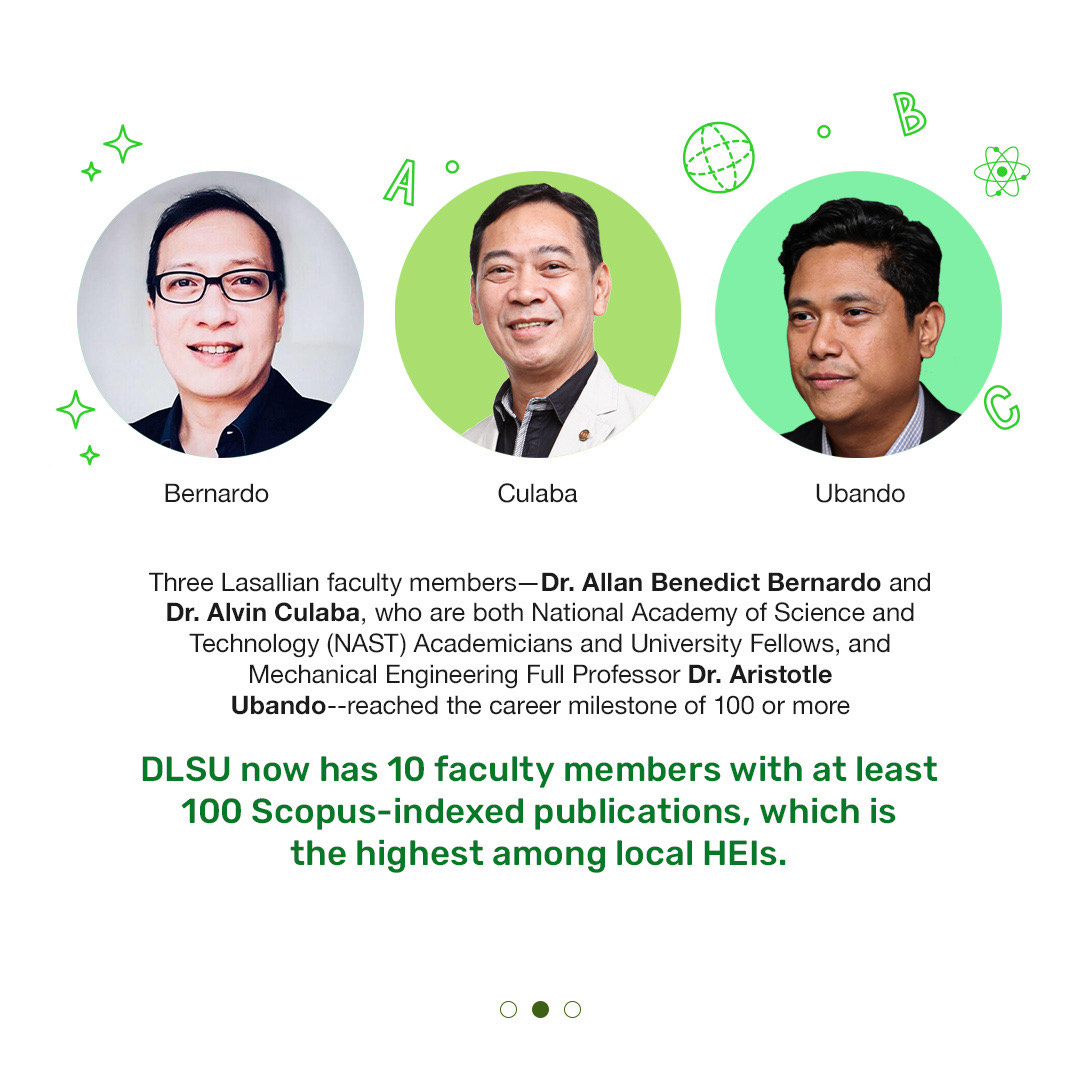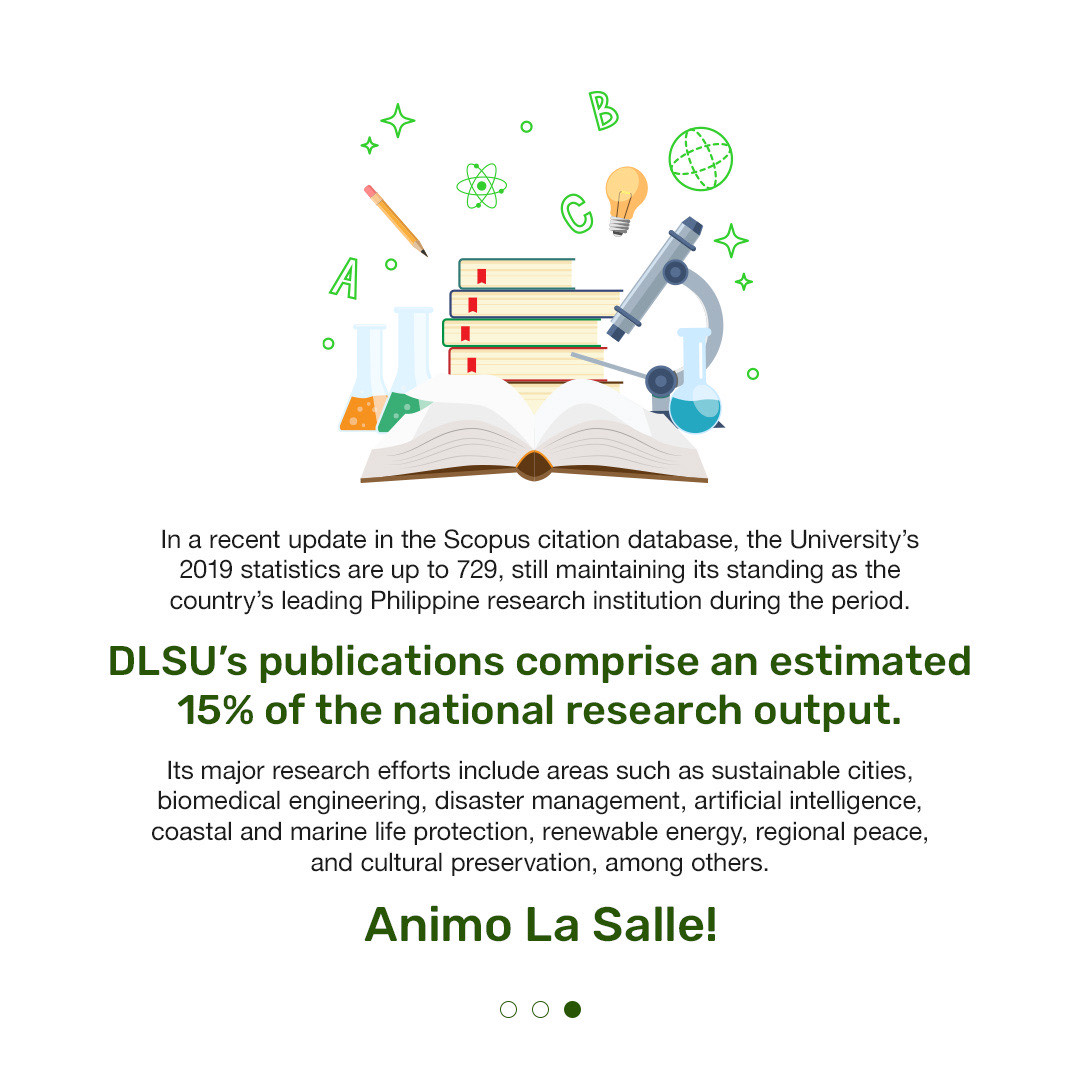 De La Salle University crossed the threshold of 4,000 publications in Scopus, the largest abstract and citation database of global research literature.
As of May 2020, the University listed 4,113 Scopus-indexed publications, the second highest among higher education institutions (HEIs) in the country.
Three Lasallian faculty members–Dr. Allan Benedict Bernardo and Dr. Alvin Culaba, who are both National Academy of Science and Technology (NAST) Academicians and University Fellows, and Mechanical Engineering Full Professor Dr. Aristotle Ubando–reached the career milestone of 100 or more Scopus-indexed publications. DLSU now has 10 faculty members with at least 100 Scopus-indexed publications, which is the highest among local HEIs.
In a recent update in the Scopus citation database, the University's 2019 statistics are up to 729, still maintaining its standing as the country's leading Philippine research institution during the period.
DLSU's publications comprise an estimated 15% of the national research output.
Its major research efforts include areas such as sustainable cities, biomedical engineering, disaster management, artificial intelligence, coastal and marine life protection, renewable energy, regional peace, and cultural preservation, among others.