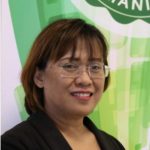 Areas of Interest
Agriculture
Irrigation
Provincial Product Accounts
Selected Publications
Barnedo, E. and A. Inocencio. 2021. Impact of Subsidies on Competition in the Philippine Agricultural and Manufacturing Sectors. Philippine Journal of Science.
150(5):1169-1186.
Ureta, C. L. Abueg, A. Inocencio. 2021. Towards establishment of a Payment for Ecosystem Services in Protected Areas: The case of Mounts Banahaw and San Cristobal in Quezon Province, Philippines. DLSU Business & Economics Review. Vol. 31, No. 1.
Inocencio, A., A.D. Inocencio, and R. Briones. (2020). Chapter 8: Assessing the Resurgent Irrigation Development Program of the Philippines: Synthesis Report, In R. Briones (ed) Revitalizing Philippine Irrigation: A Systems and Governance Assessment for the 21st Century. Quezon City: Philippine Institute for Development Studies.
Inocencio, A. Chapter 3. (2019). Trends in Agricultural Water Resources." In M. Rosegrant, M. Sombilla, A. Balisacan (eds). The Future of Philippine Agriculture: Scenarios, Policies, and Investments under Climate Change. Institute of Southeast Asian Studies Publishing, Singapore.
Inocencio, A.B., D. Elazegui, R. Luyun Jr., A. Rola. 2018. Chapter 6: Agricultural Water Management Issues in the Philippines. Springer Book Series on Global Water Policy, pp. 117-141.