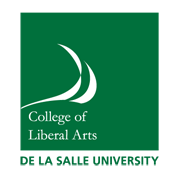 The College of Liberal Arts, originally the College of Arts and Sciences, was founded in 1918 and conferred its first Bachelor of Arts degree upon graduates in 1920. Phased out in 1931 because of lack of personnel, the College reopened in 1953 and awarded its first post-war degrees four years later. Since that time, expansion and improvements have made it the dynamic college that it is today. In 1982, the College of Arts and Sciences was divided into two —the College of Liberal Arts and the College of Science.
The College of Liberal Arts provides the student with a liberal education background in the humanities and social sciences. It also develops the student's competence in any of the specific academic fields of study he or she chooses to pursue. The sense of national identity and Christian orientation which the College instills is the essence of a Lasallian education. A Lasallian liberal arts education distinctly places priority on the integrative development and cultivation of the human potential.
The Departments of Literature and English are both recognized by the Commission on Higher Education as Centers of Excellence.
Contact Information
College of Liberal Arts
Faculty Center
1004 Manila, Philippines
Tel. Nos.: (632) 524-4611
(632) 302-3899 (direct line)
E-mail: [email protected]