Mary Danielle G. Rentura: Chasing the Japanese Dream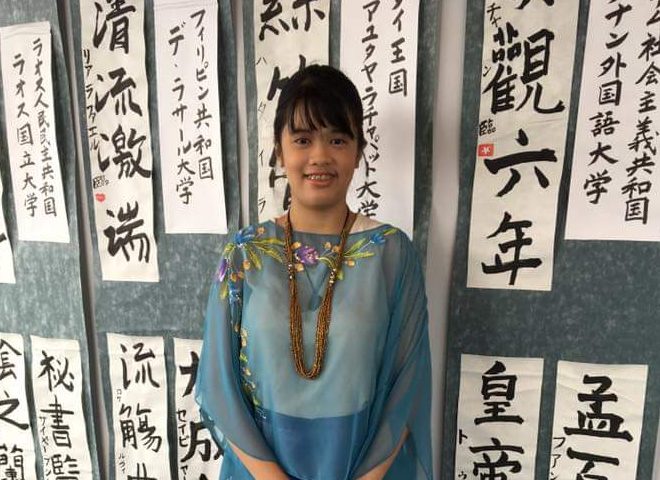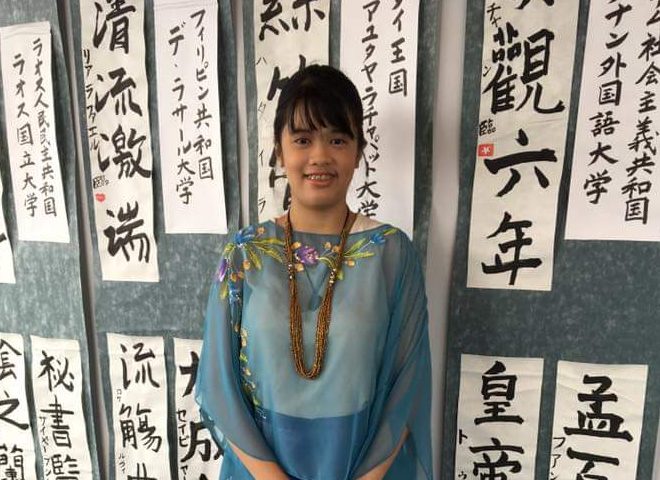 The love for Japan's culture and language fueled Mary Danielle G. Rentura to strive harder to land for a full scholarship for Japanese Studies program. De La Salle University and the Usaha Tegas Foundation Inc. (UTFI) opened opportunities to what she initially thought was an impossible dream for her.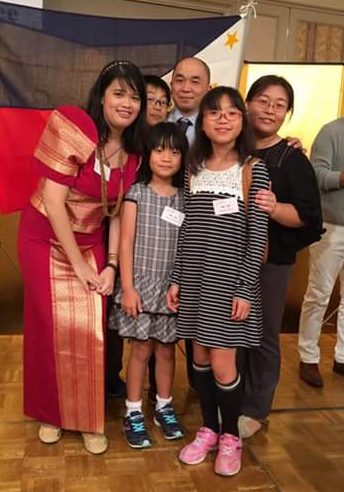 Coming from a public science high school, Danie had this lingering thought of "scholar lang ako." She had classmates and friends who went on exchange studies and who could spend more for books or additional studies, such as Japanese lessons, outside La Salle. Their family's financial situation was a challenge for her. "It wasn't really an outside pressure, it was more like a pressure I have given upon myself. But I coped with it by thinking and telling myself that this was an opportunity given to me because someone believed in me. DLSU believed in me," Danie recalled.
With great determination and perseverance, she was able to visit Japan to represent the University and the country for the Sakai ASEAN Week 2016. The program, fully funded by the Sakai City Municipality, gave Danie the opportunity to share the Filipino culture with young Japanese students. This biggest milestone in her college years made her thankful and proud to say that "I am not just a scholar. I am a
scholar!"
"Lack of financial stability may seem a hindrance, but if you work hard and give your best, you can definitely be a better version of yourself. Every ounce of hard work gets paid off in the future. Keep doing your best and you'll eventually reap what you have sown."
Receiving the grade of 4.0 in most of her subjects showed how much inspiration she got from her professors. "I aspire to be like them too in the future, and perhaps be as great as my professors from the International Studies Department," revealed by the magna cum laude graduate.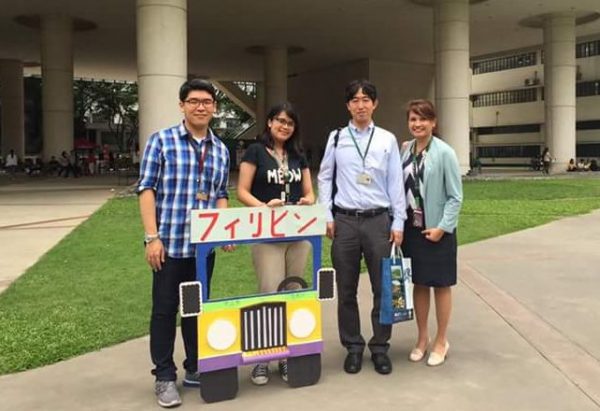 Expressing gratitude to the donors of the St. La Salle scholarship program and the UTFI, Danie noted how they "are helping us shape the world by providing access to great education." Danie is now working as a Japanese Data Entry Specialist for a Philippine-based recruitment firm. At the same time, she is doing freelance activities as a Japanese to English translator and as an interpreter.
While focusing on her career and in helping out her family, she is also planning to take up a Masters degree in the future.