Aubrey Nichole Reyes: A Daughter's Tale
Categories

Give

Date

2019-11-07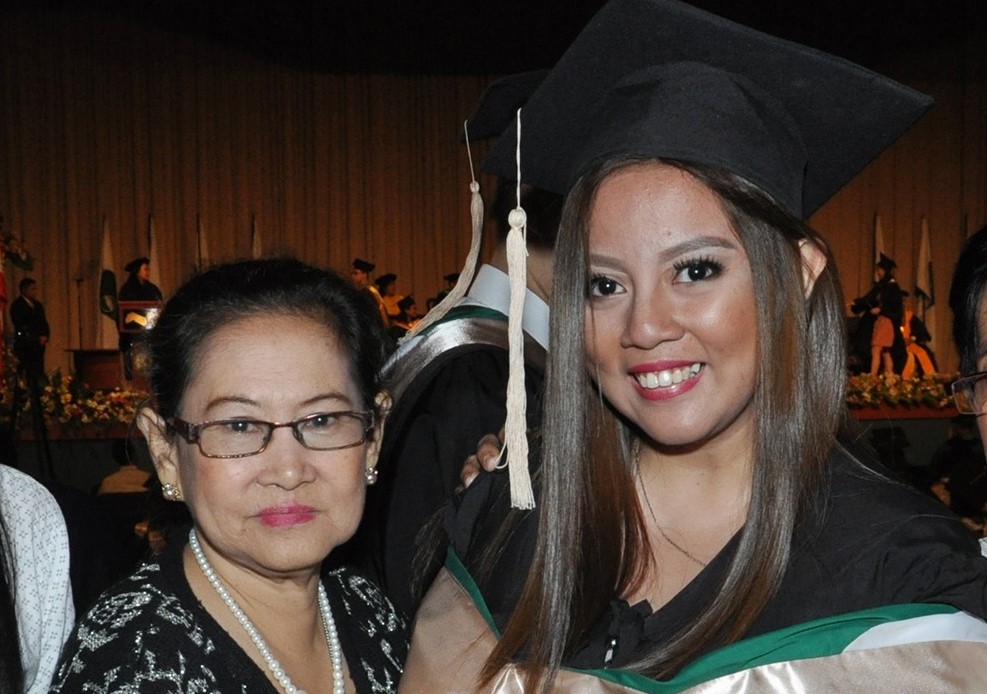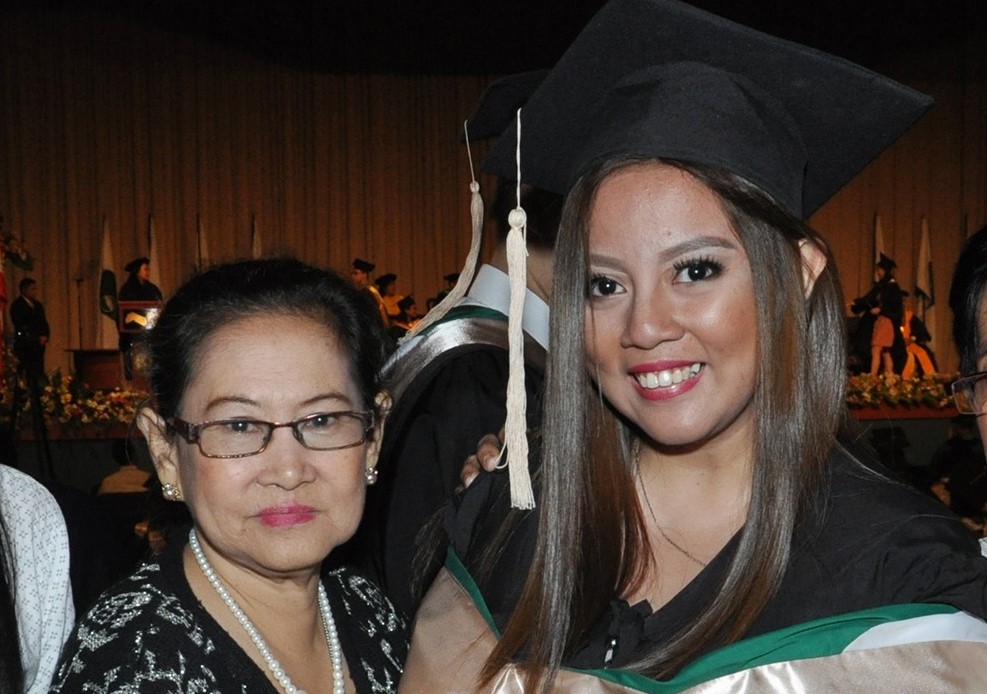 Aubrey Nichole Reyes was happy and contented with her family's simple life in Naga City, Bicol. But fate had been unkind when they discovered that her father was diagnosed with stage 4 colon cancer. "That was the time in our lives that tested our faith, our positiveness, and the strength of our family," she shared. Her father was then given only four to six months to live.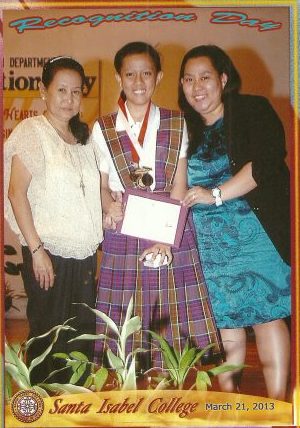 They gave up their family-owned business and decided to relocate in Manila through the help of the Daughters of Charity and Hospicio de San Jose. They lived for almost a year in Tahan Crisis Center, while her father underwent chemotherapy at the Philippine General Hospital.
The uncontrolled growth of cancer cells inevitably led to the development of tumors from her father's head down to his stomach. Her father's cancer cells advanced into complications in his liver, brain, blood and spleen. Aubrey was then forced to enter into a home school to take care of her father, while her mother searched for support from different government agencies and institutions to cater to her father's chemotherapy sessions and medicines. After a year of battling cancer, her father passed away.
Aubrey and her mother needed to survive on their own after their relatives from her father's side ended their communication with them. It was a heartbreaking incident for them, not having any stable support system. But it was not the end for Aubrey as this unfortunate chapter in her life motivated and inspired her to be better and stronger.
During her last two years in high school, she was given the opportunity to be a President scholar in Santa Isabel College. Her mother worked in Hospicio de San Jose to care for children with special needs and the elderly. For Aubrey, while in high school, helping her mother to care and tutor the children of Hospicio after school or during the weekends became her routine. This was her way of assisting her mother who had type 2 diabetes, trigger finger and cataract.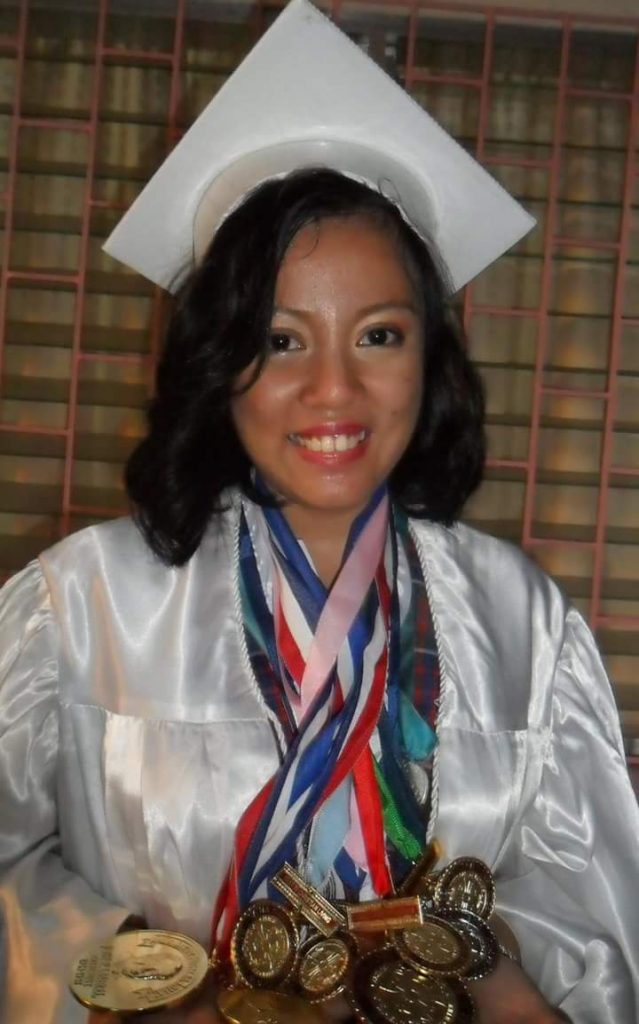 Truly, her hard work and determination paid off. Aubrey graduated valedictorian in high school with 18 gold medals, 3 silver medals and different citations and certificates. She was also recognized as one of the National Discipline Awardee of the Philippines.
Given a full scholarship opportunity, Aubrey landed in her dream school in college, De La Salle University. "I saw a part of the community where I belong and I saw different people coming from different walks of life, with same experiences as mine, coming from different provinces, people coming from different places …. in one way or another, I feel so lucky and blessed," she added. The scholarship grant from DLSU covered her tuition and fees with allowances.
During her time in college, Aubrey recalled going to school without any "baon" because she had to set aside her allowance for her mother's medication. She also needed to save money for school materials such as notebooks and books. One time, she even had to borrow her classmate's laptop to complete all the class requirements. "But looking back on those struggles, you can see that every challenge you face have life changing lessons behind it, and you just have to be open to know the lessons and to know the realizations within it," Aubrey shared.
On her second year in college, she applied for the S.T.A.R.T program of the DLSU Office for Admissions and Scholarships. As a student assistant, she was assigned at the University Legal Counsel Office until her last term in DLSU. This she considered as a life-changing moment. As an aspiring lawyer, she was exposed to legal documents and contracts. She learned different legalities that were related to her course. She also found a second family who took care of her considering her situation.
"Having this positivity and perspective in life really molds me to become better and braver person. Whatever struggles or challenges I faced or will face, I am stronger and better. I am proud to say that La Salle helped me a lot in molding me into becoming a better person, a Lasallian achiever for God and country."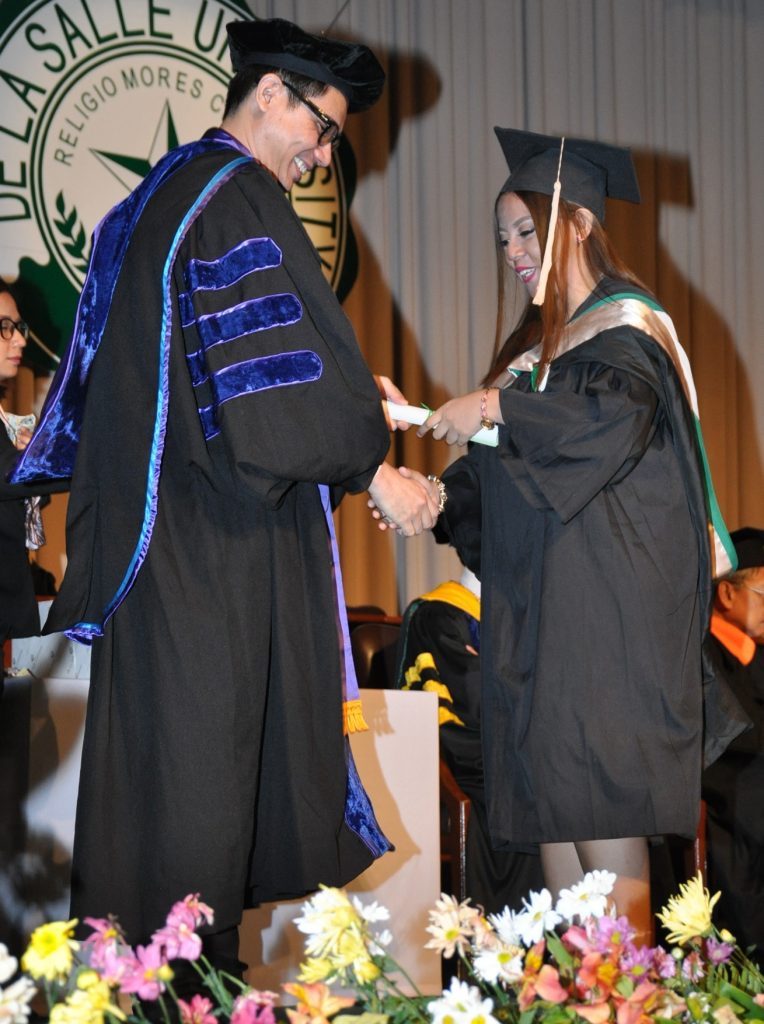 Aubrey graduated cum laude in October 2017 with a degree in Legal Management. She worked as a paralegal and HR Assistant Officer at Citinickel Mines and Development Corp. and then worked as the Intellectual Property Officer for DLSU Intellectual Property Office.
As of now, Aubrey is based in California taking online certification courses from the World Intellectual Property Organization (WIPO) and Udemy on Innovation, Technology and Business Development. She is also planning to acquire Paralegal Certificate and take LSAT in the coming months in preparation for Law school.
Though recently based abroad, it is still her great desire to fight for the rights of the abused, neglected and the abandoned. "A Lasallian is someone who has the heart to hear the cries and sufferings of the least, the lost, and the last."
She plans to give back and go back to the Philippines to share her knowledge and expertise in the field of law and intellectual property. She also plans to establish a foundation to promote her advocacy on education, women empowerment and children and youth.