Javier Nepomuceno: A Family Commitment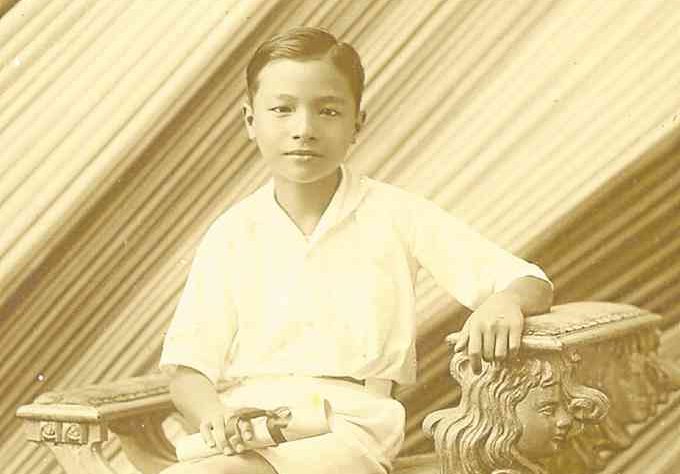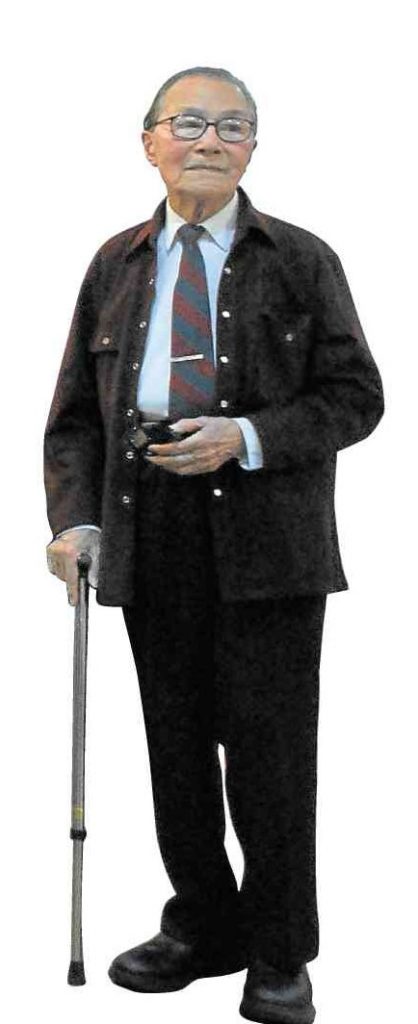 Javier Jesus "Jave" Gomez Nepomuceno was raised in Angeles City, Pampanga. He was the son of Don Juan D. Nepomuceno, a well-recognized philanthropist and prominent businessman. The Nepomuceno family was known for transforming Angeles City into first chartered city in Central Luzon with their earlier business ventures – ice plant in 1921, electric plant in 1923, soft drinks factory in 1928,
subdivision in 1965, and Nepo Mart in 1968.
When he was a high school sophomore in 1933, he convinced his dad to open a school in Angeles where he and his friends, who were studying from another school in the city, could enjoy the quality education they wanted. Don Juan, who was then a former town mayor, granted his son's wish and founded the Holy Angel Academy (now known as Holy Angel University) in Pampanga, the first Catholic school in the Philippines founded and managed by lay persons.
The high school valedictorian from Holy Angel Academy went to De La Salle College in 1936 and took up Commerce. He pursued law after at the Ateneo de Manila but was interrupted with the surge of World War II. He fought during the war, was captured, and was forced to join the Death March.
After the war, instead of continuing his law studies, he took the CPA board exam, where he placed second. He also served as the general manager of their family-owned business, Angeles Electric Corporation. He also opened the College of Commerce in 1948 at Holy Angel Academy with himself as dean.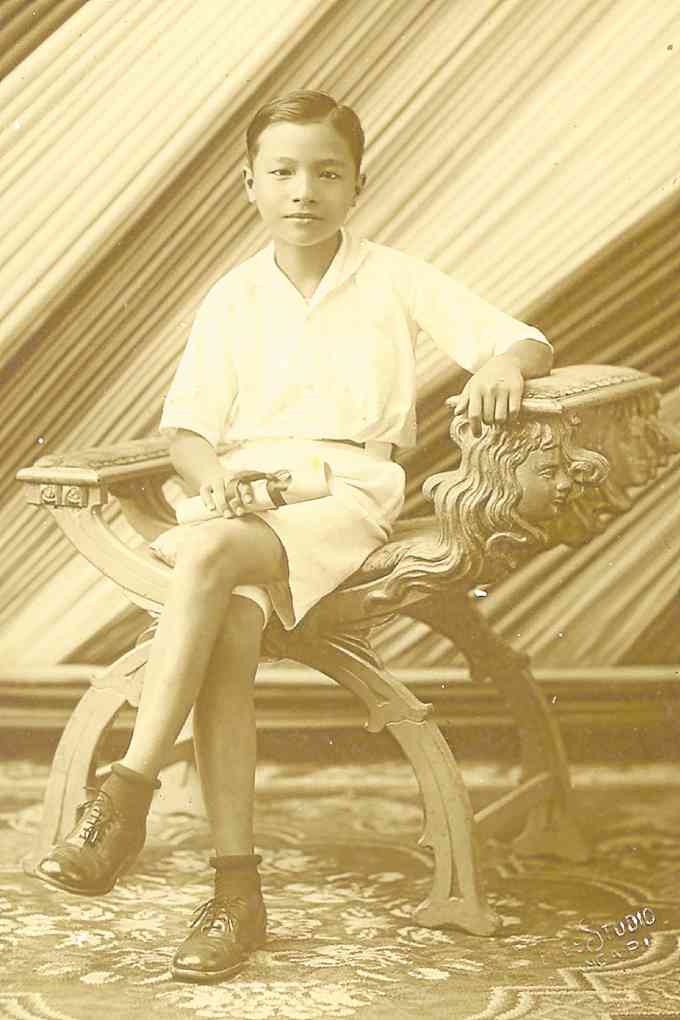 Jave also had a teaching stint in De La Salle College from 1951 to 1958 while pursuing his law studies. In 1953, he graduated cum laude from Ateneo Law School and passed the bar exam in 1954. He also pursued masters of laws at Philippine Law School.
Four years later, he joined the Ayala Corporation and worked closely with Joseph McMicking, husband of Mercedes Zobel de Ayala. He became the company's comptroller, treasurer, and vice president for finance.
While serving the Ayalas, Javier established the Javier Nepomuceno Scholarship Endowment Fund at De La Salle College on December 13, 1969. He believed that La Salle was one of the best places to cultivate leaders, who in turn could help uplift others in the future.
"He quietly set up endowments, sponsored scholarships, funded the education of several nieces and nephews, and generously gave his time, counsel and money to those in his circle who were in need. He functioned as a 'second father' to several he took under his wing," shared by his daughter, Moraya Khan.
"My parents always impressed upon me the value of making a contribution to make other's lives better. He did not believe in giveaways and handouts, because they led to dependency," she added.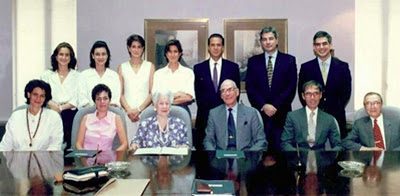 One of his notable contributions to the company was his role in convincing the Ayalas to donate a land for the establishment of a graduate school of management, the Asian Institute of Management (AIM), now Asia's pioneer in management education. After being part of the Ayala Corporation's board since 1974, he continued to be the board's 'permanent guest' when he retired in 1999.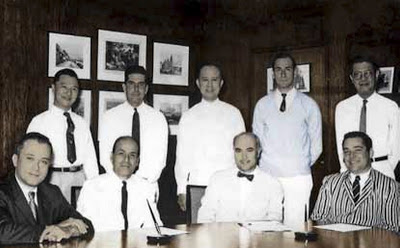 "In his professional life, he exhibited an impeccable integrity, far-reaching vision, exceptional intelligence and judgment. His sense of fairness inspired trust when dealing with conflict, resulting in many satisfactory resolutions, which made him not only invaluable to those he worked with and worked for, but also dearly loved and respected," Moraya recalled.
"I remember him quoting a famous saying: Give a fish to a starving man, and you feed him for a day. Teach him how to fish and you feed the whole village forever. That's his philosophy in a nutshell," Moraya shared.
"Despite the success, prestige, public accolades and affluence he achieved in his life, he chose to live a private, unassuming and highly disciplined life. My father was naturally good, kind, with an inborn high moral compass. He did not try to be good and kind. He was intrinsically that way without effort or aspiration. He would fit Plato's description of the philosopher-king – virtuous, benevolent, high-minded, judicious and magnanimous" (excerpts from Moraya Khan's letter to her father "In Memoriam").
Javier died in February 19, 2017 at the age of 97.
"It is my belief that the country's most valuable natural resource is the intelligence of its people, and that gifted minds from economically disadvantaged groups should be given an opportunity to develop. It is also my belief that those of us who are economically favored in life should look beyond those whom we happen to be related by the accident of blood relationship, and see those who are our brothers and sisters in the family of man."

– Javier Nepomuceno on his thank you letter to Brother J. Benedict FSC (July 25, 1980).
Story and photo references:
"In Memoriam" by Moraya Khan


The boy who started a university


http://www.filipinoportal.com/zobel-de-ayala-family.html
https://www.hau.edu.ph/news_and_events/index.php?id=1650
---
The Javier Nepomuceno Scholarship Endowment Fund at present is one of the active funds in the University that helps sustain the scholarship needs of qualified students. The achievements of the fund's beneficiaries are a testament to the lifetime commitment of the Nepomuceno family – to cultivate future leaders.
Aris Ariel G. Diaz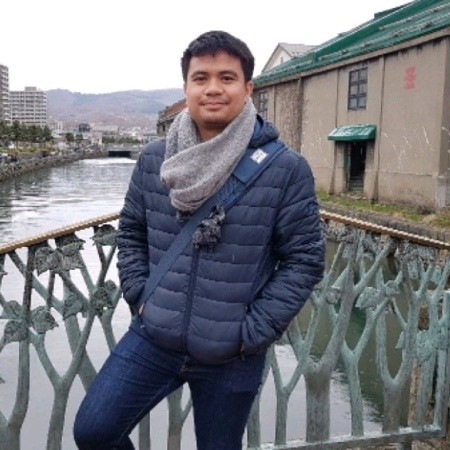 One of the fund's successful beneficiaries is Aris Ariel G. Diaz, a BS Mathematics with specialization in Business Application degree holder, who graduated in October 2013.
"Given my background, studying in DLSU just seemed like a distant dream until I was granted on full scholarship back in 2010. My life in the university was nothing short of amazing. I met wonderful people and learned a lot. Life after graduating was even more rewarding. I was given an opportunity to work in one of the most enduring banking institutions in the country where I am able to support homegrown businesses through commercial loans. In a way, I've become from someone who was in need to someone who is able to extend help. All these would not have been possible if it were not for the Javier Nepomuceno Scholarship Fund. I am forever grateful to the Nepomuceno family and the people behind them, I owe you my little success story."
At present, Aris is working as an Account Officer at China Banking Corporation.