Daryl Joe D. Santos: A Lasallian Journey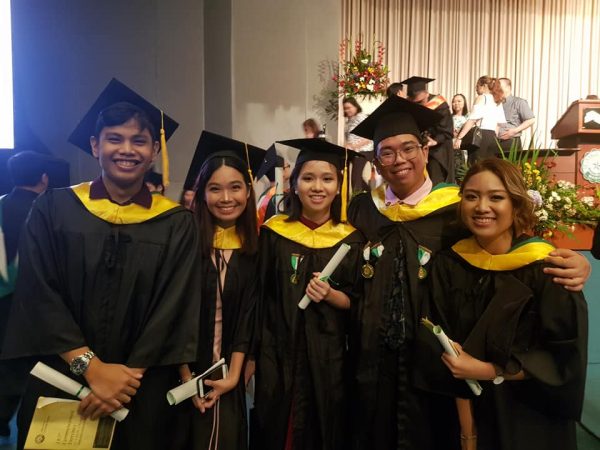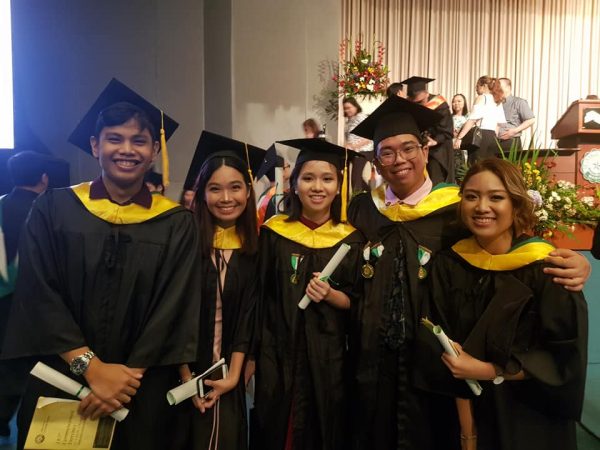 A vibrant high school life, just like how Daryl Joe Santos described, was indeed a driving force for this Math and Science wiz. From being a proud student of Sen. Renato Cayetano Memorial Science and Technology High School in Taguig City, to representing the country in international competitions, this First Honorable Mention graduate and a Mercury Drug Excellence Science awardee remained grounded despite all his academic achievements.
Coming from a very resilient family, Daryl kept reminding himself that humility and perseverance would bring him places despite the hardships their family faced.
Having a full scholarship in college was one of Daryl's goals when application season started. De La Salle University was not in his top list since, he thought, it would be impossible for him to make ends meet with their family's financial status. But he still took the exam hoping to get a scholarship.
When he was recognized by the University to be one of the qualified recipients of a full scholarship, the Vaugirard Scholarship Program, he already felt a surge of familiarity within the campus. "I just felt I belonged here. The inclusivity and the opportunities that I will be able to experience were enough for me to be convinced to study at DLSU," Daryl recalled.
Daryl took BS Physics with specialization in Material Science. Being in the program, with a very welcoming environment, reassured him that slowly his dream of becoming an astronomer was coming to fruition. "The community in DLSU is very diverse and inclusive. I was able to adjust well in my college life since my juniors and seniors were very accommodating and helpful," he shared.
It's not always ups for Daryl in college. There was also a moment in his life when he was mentally exhausted with overwhelming workloads. The Office of Counseling and Career Services, along with his family and friends, helped him overcome those challenges and keep his positive outlook. "I was able to sail in steady waters the moment I started to believe in myself again."
Affiliations inside and outside of the University were also part of his support system, with colleagues serving as his pillars of strength. "My contributions to these organizations made me realize the joy of service despite the responsibility and hardships it entails. I was able to give back to my fellow students and scholars and learn so much about myself as I fulfilled my duties as an officer of these organizations," Daryl reminisced. He was part of the DLSU Physics Society, FOCUS 2015, Science College Government, and the Lasallian Scholars Society. He was also active in their community church as a pianist, a youth member, and a teacher in Sunday school and Vacation Church School.
"My Lasallian journey is a privilege and a vow. It is a privilege in a sense that I was able to acquire Lasallian education in an institution that prioritizes faith, service, and communion as our motivation to change our society. It is also a vow as it also entails responsibility," Daryl added.
Grateful for all the donors and benefactors who continuously supported the Lasallian scholarship programs, "I hope they will continue their generous acts as they help students reach their dreams, just like how they were able to help students like I, who have almost nothing, to make our aspirations a reality," he said.
Currently, Daryl is taking up Masters Program in Astronomy after he received a full scholarship grant from the National Tsing Hua University in Hsinchu, Taiwan. He hopes to develop someday a concrete space science program to benefit our society.
"I plan to serve our country as a scientist and probably as an educator as well … the greatest service that
a man can do is the unconditional service that comes from one's volition," the proud Lasallian shared.
| | |
| --- | --- |
| | Currently, Daryl is taking up Masters Program in Astronomy after he received a full scholarship grant from the National Tsing Hua University in Hsinchu, Taiwan. He hopes to develop someday a concrete space science program to benefit our society. |