Julie Anne Cabuhat: A Lasallian achiever for God and country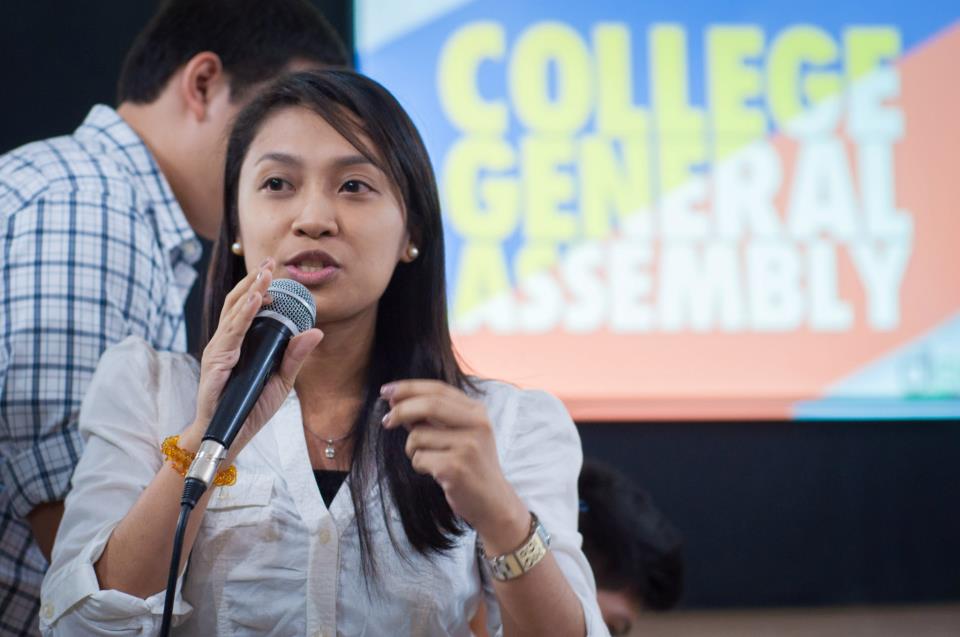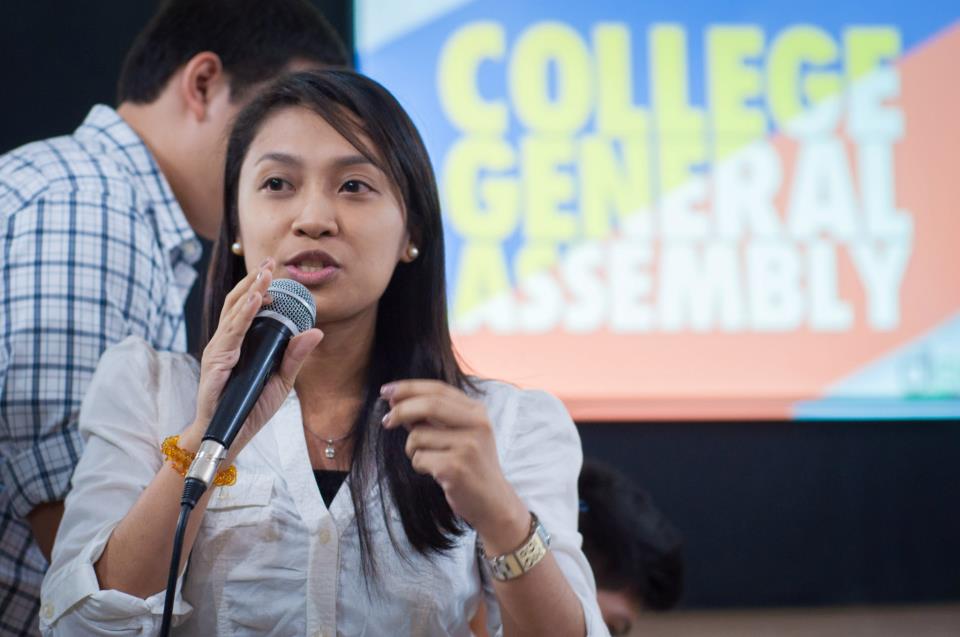 It was a test of faith for Julie Anne "Jana" Cabuhat when her dad lost his job when she was in 5 th grade. Her parents were struggling to send three kids to private schools. They needed to look for alternatives. Jana then was the best candidate to transfer schools since she was transitioning from grade school to high school.
From a private Catholic school, Jana landed at the Manila Science High School. "The environment was inherently competitive – because the students were all used to being the top of their respective schools," Jana recalled. "The mentality in our high school is if you work very hard and if you study enough, you'll get good grades and then you'll get into a good college."
Being identified as a "smart girl", with teachers having high expectations from everyone, she had to push herself to perform.
The high school Silver Medalist grabbed every opportunity of free entrance exams and passed all that she took, for different degrees in different universities.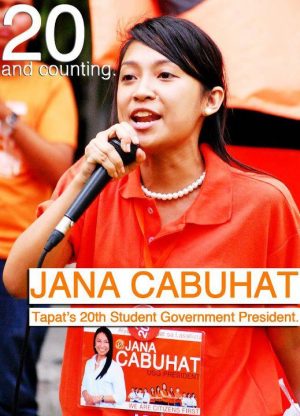 "My family weighed the pros and cons – sending me to a prestigious school [DLSU] that offered one of the better scholarships within Metro Manila was the best for our family. So we pushed through," Jana shared.
Initially intimidated of La Salle, all her fears were unfounded as soon as she entered the University. "The image of La Salle is different. So I told myself if I'm going to do this, I'm going to do it right," Jana added. During her first year in college, she easily blended with her block mates. She never felt out of place. The regular counseling sessions to regular check-ups to how well they had adjusted, and the support of her classmates erased all the insecurities she had.
Tapat, the student political party in the University, relentlessly recruited and pushed her to run for freshmen elections as a Legislative Assembly (LA) representative. "Tapat showed me how truly diverse the Lasallian population was. The trainings were a welcome break from my regular highly technical course load," shared by this LA rep who won the election.
Being part of the Student Council in DLSU was a different ballgame. She considered her role as an LA rep to be one of her character-defining experiences. The aim of giving back to the University pushed her to be a Lasallian achiever. This motivated her to run for President in the University Student Government (USG). "I also wanted to prove that I took every opportunity that allowed me to be that person – a Lasallian achiever for God and country."
From AY 2012-2013, she became the voice of the whole student body. "My win was a surprise! I was full of gratitude just to be able to do this job. When everything was piling up the course load, the org work, the advocacies – my mantra was: I am just so lucky to be doing this. It made me realize that I am much more than I believe myself to be."
Being a USG President opened the doors for her to erase the "stereotypes" branded on La Salle students.
"When I represent La Salle outside the University, I always get told that I am not what they expected from a Lasallian student. It's only then that I am reminded that people see students from DLSU the way I saw them before – snobby, privileged rich kids – which I know is not the case. I have met the kindest, most passionate, most selfless people from this University. And to be someone that can immediately present them with a fraction of the diversity of students we have is amazing."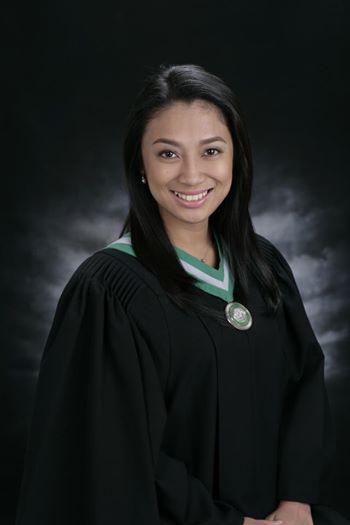 She attributed all her accomplishments to the scholarship experience in La Salle that transformed her to be an inspiration to aspiring Lasallians, especially those coming from public high schools. "Everything that I was able to do, I was able to do because La Salle gave me a scholarship. La Salle took a chance on me – virtually a nobody from my high school – and told me that I was worthy of receiving a Lasallian education," shared by this proud St. La Salle Scholarship grantee.
"La Salle takes care of its scholars in a different league altogether. Once La Salle gives you a scholarship they want you to succeed as a scholar."
Jana expressed her sincere appreciation to all the donors who contributed to DLSU's scholarship programs,
"when you invest in education, you're not just investing in one person … for sure nabago nyo ang buhay niya, nabago nyo ang buhay ng pamilya niya."
Jana graduated in 2013, as Honorable Mention, with a degree in Computer Science with specialization in
Network Engineering. She was also the Student Leadership awardee.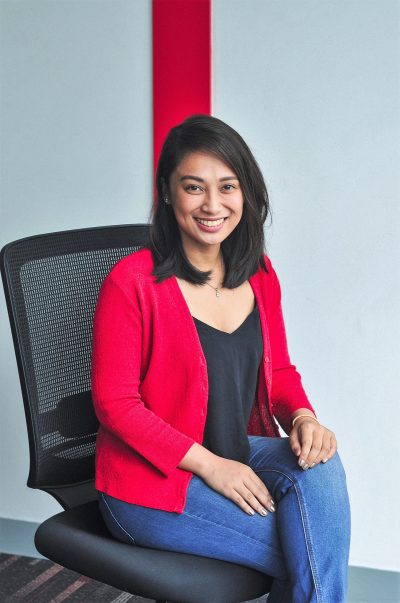 Currently, she is working in the field of cyber security with a multinational information security company. As an incident response analyst, she specializes in digital forensics and reverse engineering with multiple industry-recognized certifications. She was already sent to multiple countries in Asia as well as in Egypt and Australia to perform her current role and to conduct training programs.
She also worked with the Interpol to conduct Live Digital Forensics program in the Department of Justice.