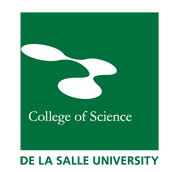 Philosophy
Advances in Science and Technology are a necessary drive and support toward economic development. A sustainable progress thus requires a pool of competent scientists who are excellent researchers and educators, and are truly practicing Christians committed to value of respect for humanity.
Goals
Enhance capability to offer world class science and mathematics instruction and research through:

a significant increase in the number of PhD Degree holders by hiring and by supporting the professional development of faculty members,
the acquisition of more advanced equipment/instruments,
the formation of research teams/ groups that will optimize research capability and increase research outputs/publications,
the training of junior faculty and graduate/undergraduate students as research assistants, and
the fostering of linkages with academic and research institutions abroad.

Increase the pool of skilled human resources for scientific, industrial, business, and environmental establishments by offering more courses that are responsive to the current needs of Philippine society and the Asia-Pacific Region.
Hire more faculty members who are experts in the identified fields of specialization; and offering more training programs which emphasize skills development.