CATCH '89 initiates scholarship drive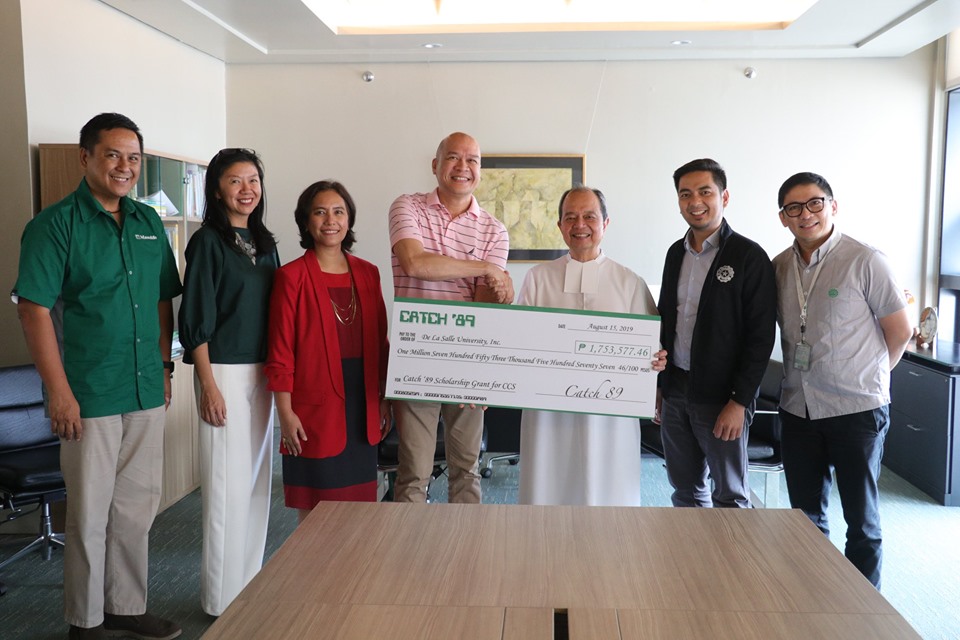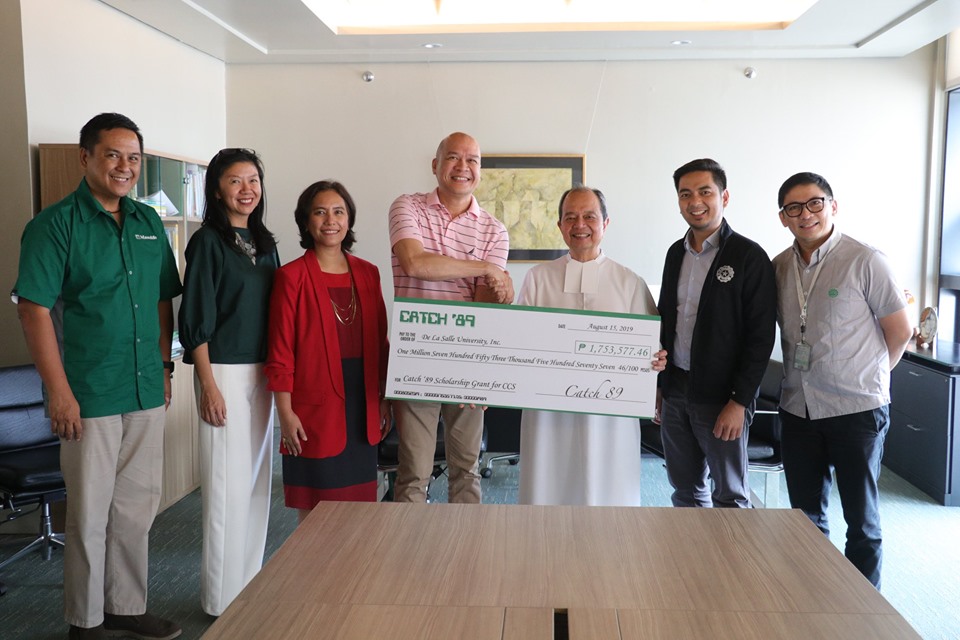 The DLSU College of Computer Studies (CCS) Batch '89, also known as CATCH '89, established a scholarship fund to support an underprivileged but outstanding public high school graduate who wants to pursue any of the undergraduate programs of the college.
Formed through the collective support of 165 alumni from the country and abroad, the CATCH '89 Scholarship Grant for CCS is a premium level scholarship that will fund the chosen scholar's four years of college, with added privileges of a monthly stipend of P10,500 as well as provisions for a laptop and licensed software.
A simple ceremony for the check turnover and signing of the Deed of Donation was formally held at the Office of the President, 15/F of Henry Sy, Sr. Hall last August 15, 2019, with DLSU President Br. Raymundo Suplido FSC, CATCH '89 batch representatives Novic Dela Cruz and Paul Meim, and CCS Dean Rafael Cabredo as signatories.
The event was witnessed by the Executive Director for DLSU Advancement and Alumni Relations, Edwin Reyes, and CATCH '89 alumnae Marge Fernando and Atty. Racquel Ruiz-Dimalanta.
Catch '89 organized a reunion to commemorate their 30th jubilee year at the Br. Andrew Gonzalez Hall last July 6, with close to 60 people attending.
With an initial batch fund of a little over Php 100,000, the alumni mobilized their network via Facebook and Viber, and reached out to batch mates from the USA, Canada, Mexico, Europe, the Middle East, Asia, and Australia.  They were able to raise more than P1.5 million in a month's time.
The scholarship grant will take effect in the Academic Year 2020-2021.  The batch will be assisted by the Office of Admissions and Scholarship in identifying the qualified student who will serve as the pioneer CATCH '89 scholar.