ARTiST:
Innovations in Teaching to Popularize Careers in Science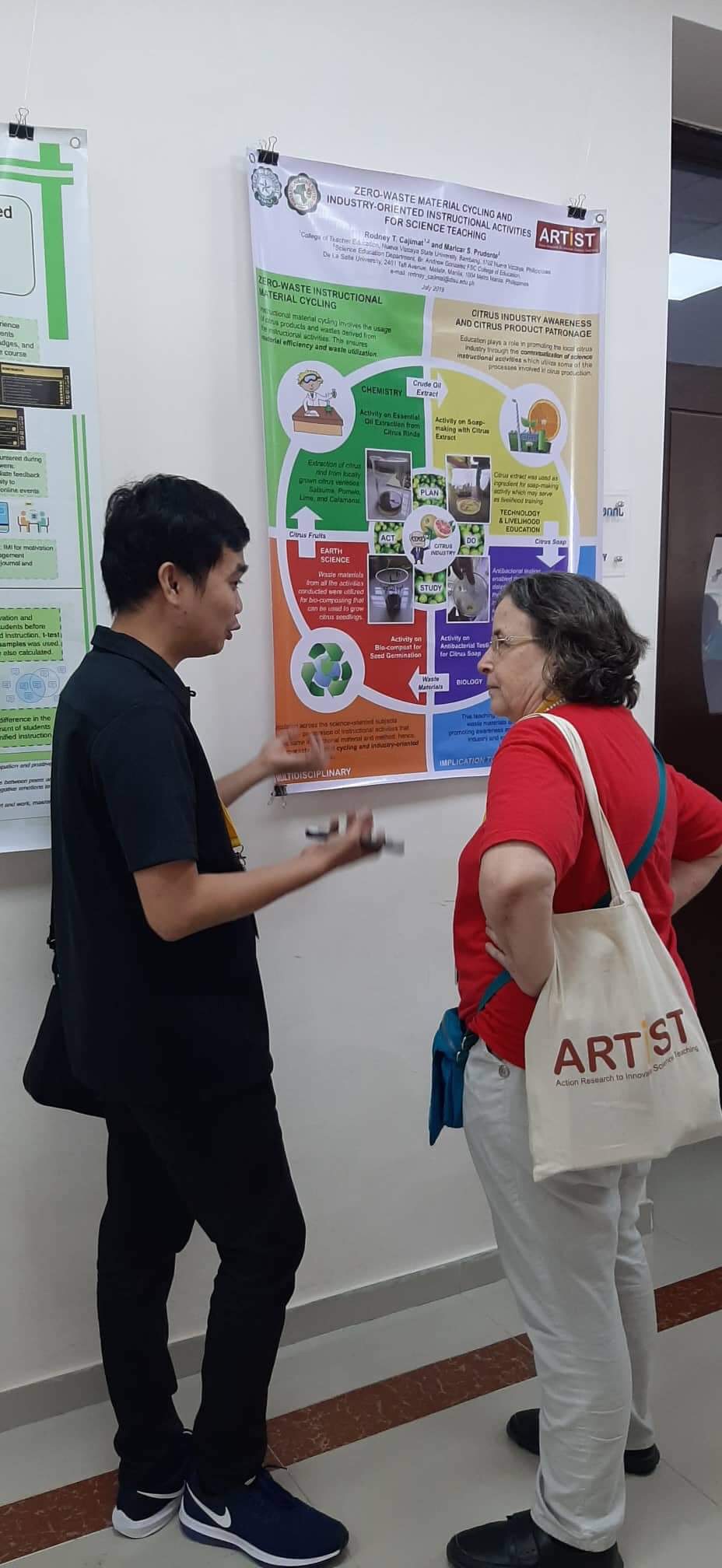 ARTiST is Action Research to Innovate Science Teaching. This is an international research project involving 10 universities from 7 countries: University of Bremen, Germany; Ilia State University, Georgia; University of Limerick, Ireland, University of Klagenfurt, Austria; Gazi University, Turkey; Batumi State University, Georgia; Oranim Academic College of Education, Israel; Ateneo de Manila University, Philippines; Academic Arab College for Education, Israel; and, De La Salle University, Philippines.
The DLSU research team is headed by Dr. Lydia Roleda, with team members Dr. Maricar Prudente, Dr. Minie Rose Lapinid and Dr. Socorro Aguja.
The aim of ARTiST is to innovate science teaching practices (in elementary and high school) through Action Research. Hopefully, through this project, more and more students become interested in science that will lead them to pursue science-related careers in the future.
ARTiST at DLSU is developing a network of schools and industry/SME partnerships to help promote the relevance of science in our daily lives. The DLSU team conduct workshops and trainings to partner schools in delivering relevant and innovative instructions through Action Research. The role of industry partners will be to strengthen the students' learning through realistic applications or practices, such as plant visits, speaking engagements, etc.
As a partner university, DLSU acquired modern audio-visual and teaching equipment which are housed at the ARTiST Center of the College. The teaching equipment can be borrowed by graduate students who are basic education science teachers to make their lessons more interesting and engaging. In July 2019, the DLSU team together with 3 graduate students of Science Education Department presented in the final ARTiST activity, the ARTiST International Conference in Batumi, Georgia.
Mechanisms for the project's sustainability are already in place. There is an official website that contains relevant information about the project as well as useful guides to help teachers how to go about doing their own action researches. An online journal, ARISE (Action Research and Innovation in Science Education) can be found there also. ARISE serves as a venue for teachers to share their action researches, and to pick up helpful ideas for beginning teacher action researchers.
ARTiST is co-funded by the Erasmus+ Programme of the European Union.
ARTiST website: http://www.erasmus-artist.eu/index.html