Validation Workshop Conducted on Competencies of Child Development Workers Study
Categories

SDRC

Date

2020-06-05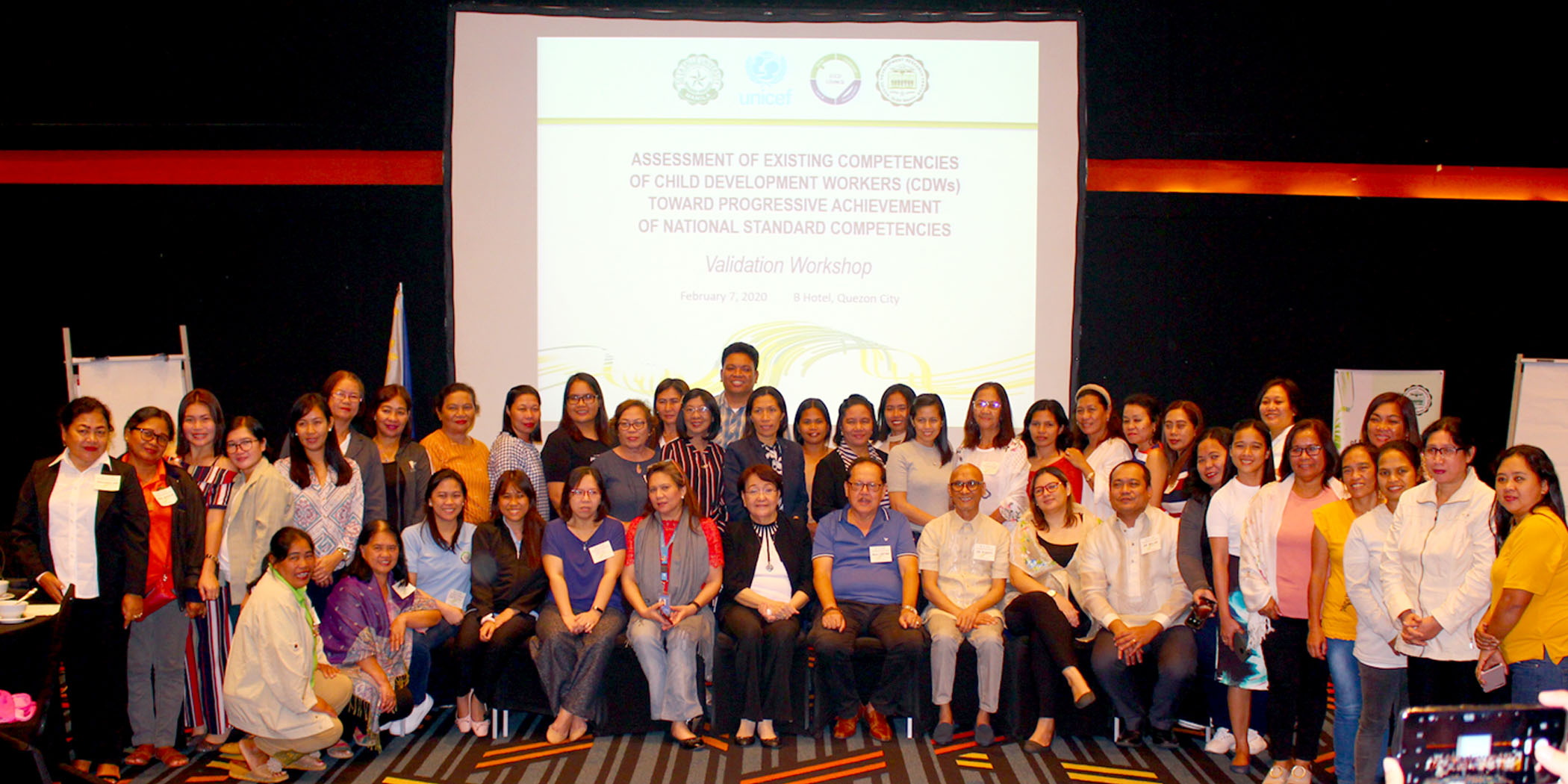 'We receive no incentives, there is no age limit to who can do our work. Because our passion is to care for children, this is what we do."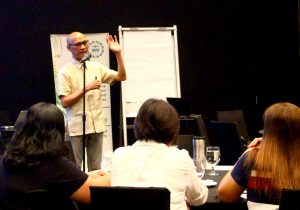 This poignant "selfie" of a Child Development Worker (CDW) was one among several shared during a validation workshop conducted on February 7, 2020 by the research team of the SDRC project "Assessment of Existing Competencies of Child Development Workers (CDWs) toward Progressive Achievement of National Standard Competencies." In spite of flight cancellations and rescheduling due to ashfall from the eruption of Taal Volcano, as well as some delegates' declining to attend because of the pandemic scare in late January, participants from site areas in Northern Samar, Zamboanga del Norte, Bukidnon, Ifugao, Masbate, Quezon City and Malabon arrived safely to attend the day-long gathering.
The workshop began with an overview by project director Dr. Roberto Javier, Jr., who explained that the study sought to generate evidence as a basis for more systematic professionalization of and provision of support to CDWs. Upon presenting the findings, he shared that the team found the need for more training capacity building, and that the job design for CDWs must be revised in order to meet the minimum standards of government service.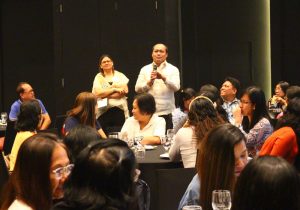 Co-investigator and SDRC Director Dr. Melvin Jabar, assisted by co-investigator Dr. Hazel Biana, facilitated the workshop, during which participants were asked to consolidate their municipality's policy recommendations on what support could be provided to CDWs for their professional development and for them to meet performance standards; what could be done to address issues on honoraria and security of tenure; and what could be done to improve the monitoring and performance appraisal system.
A question and answer segment provided the opportunity for participants to discuss the importance of inviting local chief executives to such fora, to see the real situation of how CDWs have been performing; the need to address the disruption in CDWs' work resulting from changes in the barangay leadership after elections; the necessity of providing learning interventions for the welfare workforce; and the possibility of arranging permanent posts for CDWs, given that incentives had a higher correlation to competencies than educational attainment had.
Stakeholders rendered their responses in concluding the workshop. UNICEF via ECCD specialist Ms. Psyche Olayvar committed its support to national government agencies in systematically employing competency standards as a basis for continuous performance appraisal, and to advocating policies to address issues on the hiring, welfare and benefits of CDWs. On behalf of the Early Child Care and Development (ECCD) Council, Program Development Officer Ms. Katrina Libron thanked the participants for their valuable inputs to the study, and asked that they develop their own unique approaches to doing monitoring in their LGUs, with an awareness that the integration of programs such as health and nutrition is necessary in child development. Department of Social Welfare and Development ECCD representative Ms. Donn Sastrillo assured participants and the research team that it would work with other agencies to push for the desire for child development services, sharing that DSWD was close to realizing a whole-of-government approach in addressing the gaps that have been identified.