Security Bank Foundation Inc. supports DLSU scholarship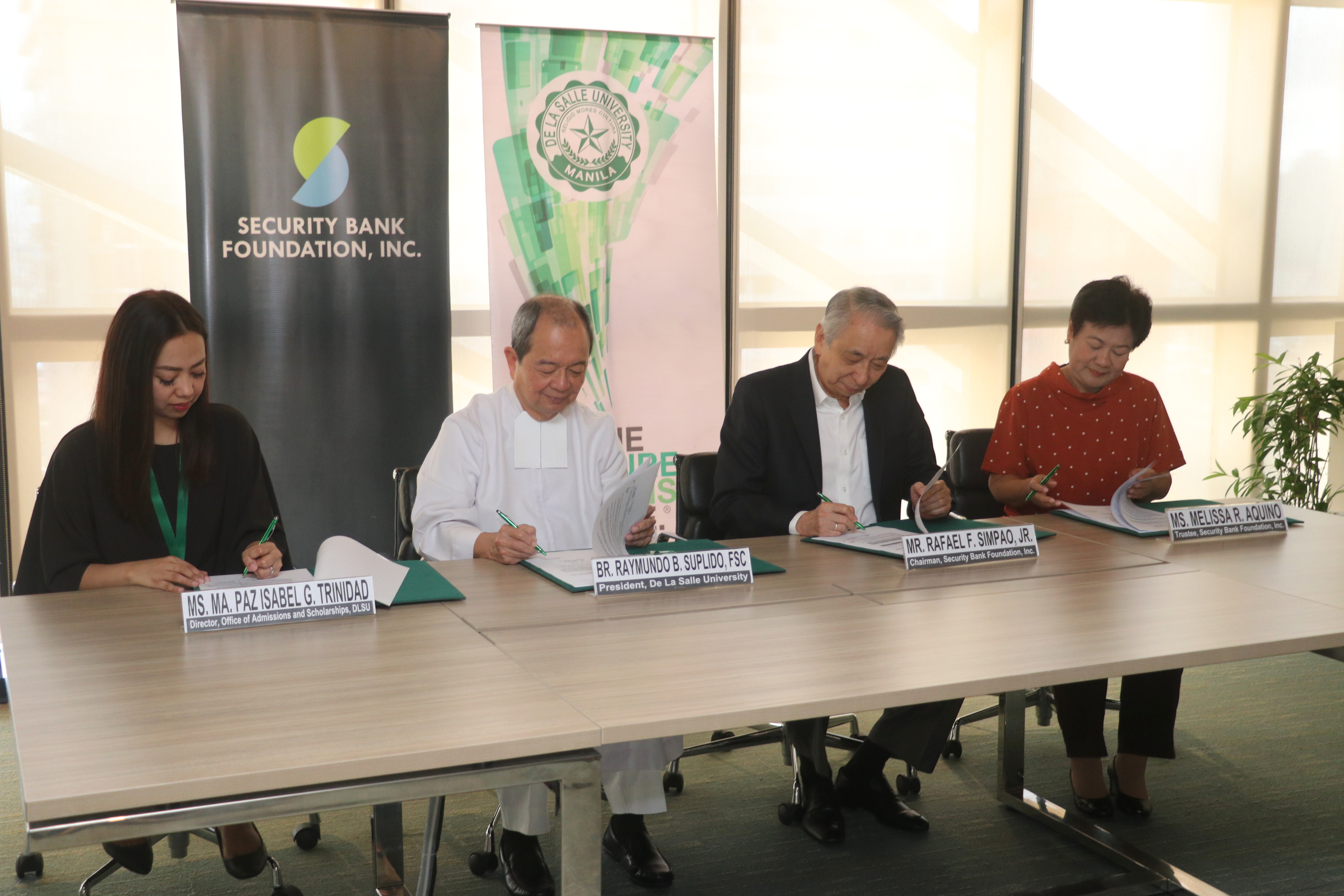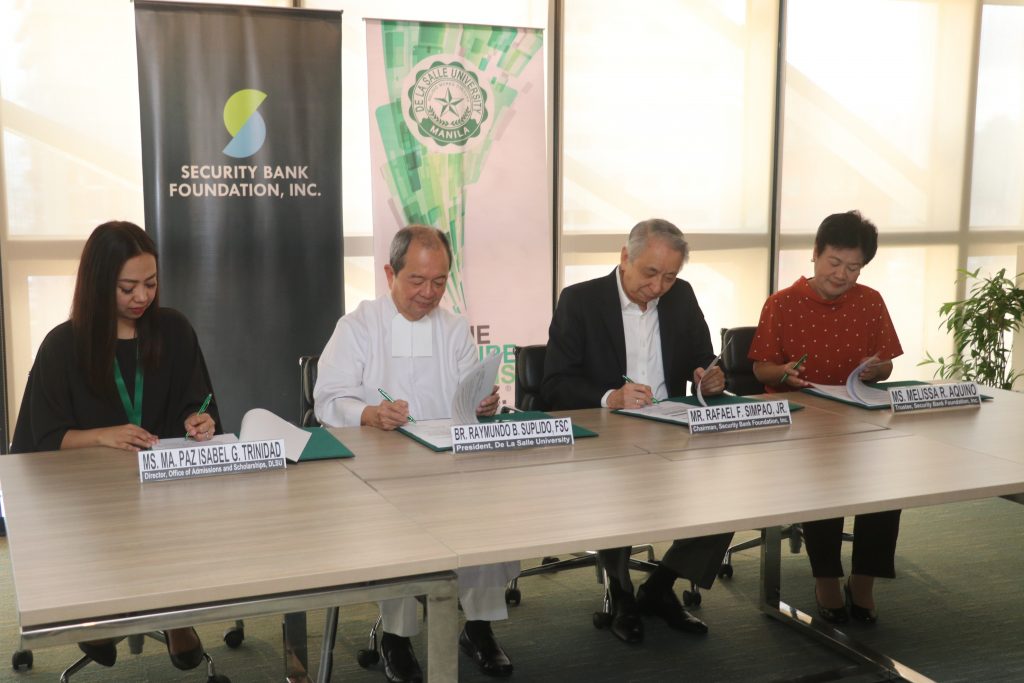 Security Bank Foundation Inc. (SBFI) signed a Memorandum of Agreement (MOA) with De La Salle University to support qualified students taking courses related to bank operations such as Accountancy, Business, Management, Finance, Industrial Engineering, Information Technology, Computer Studies, Mathematics, Statistics, Communications, and Social Sciences.
The scholarship will provide a slot every academic year beginning academic year 2019-2020 to 2022-2023. It will also cover internship opportunities and eventual employment in the company.
Photo shows DLSU President Br. Raymundo B. Suplido FSC, SBFI Chairman Rafael F. Simpao Jr. (De La Salle College GS '57, HS '61), SBFI Trustee Melissa Aquino and Shane Quintos, representing DLSU Assistant Director of the Office of Admissions and Scholarships Maria Paz Isabel G. Trinidad.