DLSU alumnus establishes professorial chair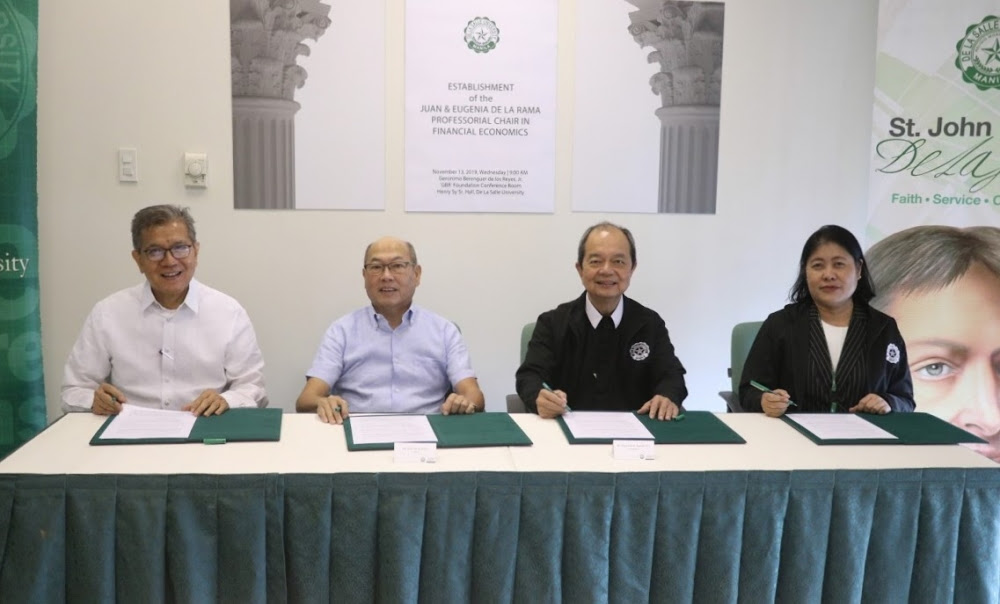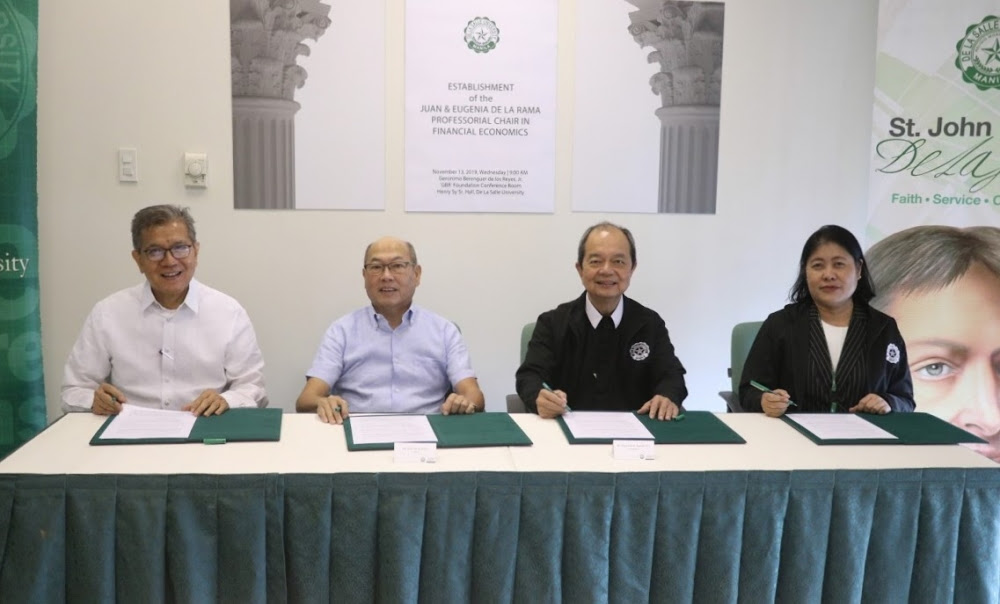 Los Angeles – based financial services executive and DLSU alumnus Juan De La Rama (AB Economics '77) formalized his support to the University with the establishment of the Juan and Eugenia De La Rama Professorial Chair in Financial Economics.  This will facilitate the ongoing quest for knowledge and research of faculty members in the School of Economics.
The signing of the deed of donation was held last November 13, 2019 at the Geronimo Berenguer De Los Reyes, Jr. Foundation Inc. Conference Room at DLSU Henry Sy, Sr. Hall.  Representing DLSU in the signing event was President Br. Raymundo Suplido FSC with School of Economics Dean Dr. Marites Tiongco and Angelo King Institute for Economic and Business Studies Director and University Fellow Dr. Tereso Tullao, Jr. as witnesses.