DLSU alumnus donates to DLSU Laguna gym construction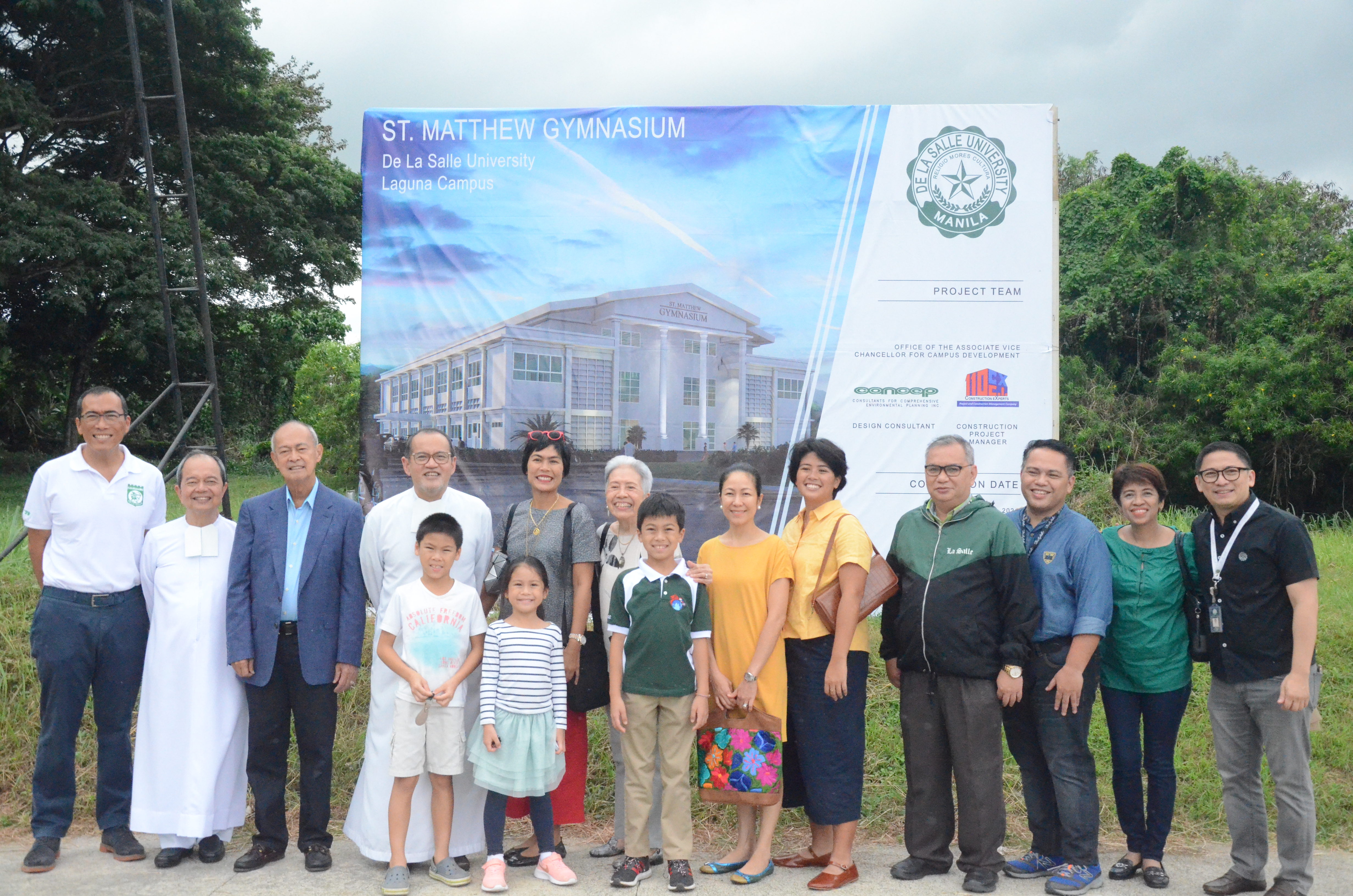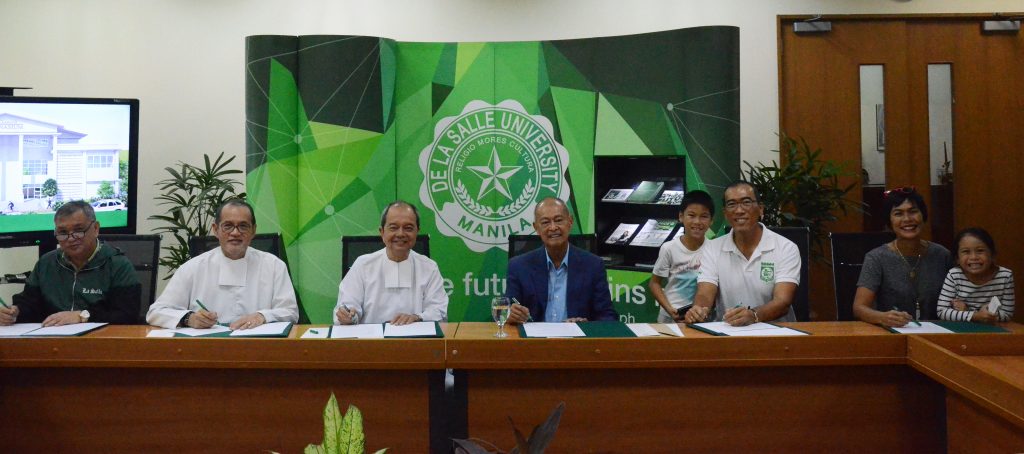 The signing of the deed of donation
DLSU alumnus Danilo "Danny" K. Dimayuga (Accounting '56) signed the deed of donation (DOD) for the construction of the St. Matthew Gymnasium at the DLSU Laguna Campus last November 22.
Representing the University in the signing ceremony was President Br. Raymundo Suplido FSC with DLSU Chancellor Br. Bernard Oca FSC and DLSU Vice Chancellor for Laguna Campus Dr. Gil Nonato Santos as witnesses. Danny was joined by his wife, Rosario, his children Jose Alberto and Maria Cristina, and their grandchildren.
In his welcome message, DLSU Chancellor Br. Bernard Oca FSC shared the community's appreciation for the St. Matthew Gymnasium which will serve not only as a sports facility but also a venue for community gatherings.
DLSU Vice Chancellor for Laguna Dr. Gil Nonato Santos described Dimayuga as a 'proton' bringing a positive nuclear force to the campus.
In his acceptance message, DLSU President Br. Raymundo Suplido FSC shared the importance of the family's gift to the Lasallian community towards a balanced, integrated, and holistic education. He noted how it could serve as a place to nurture the holistic development of students and encourage them to engage in sports and work as a team.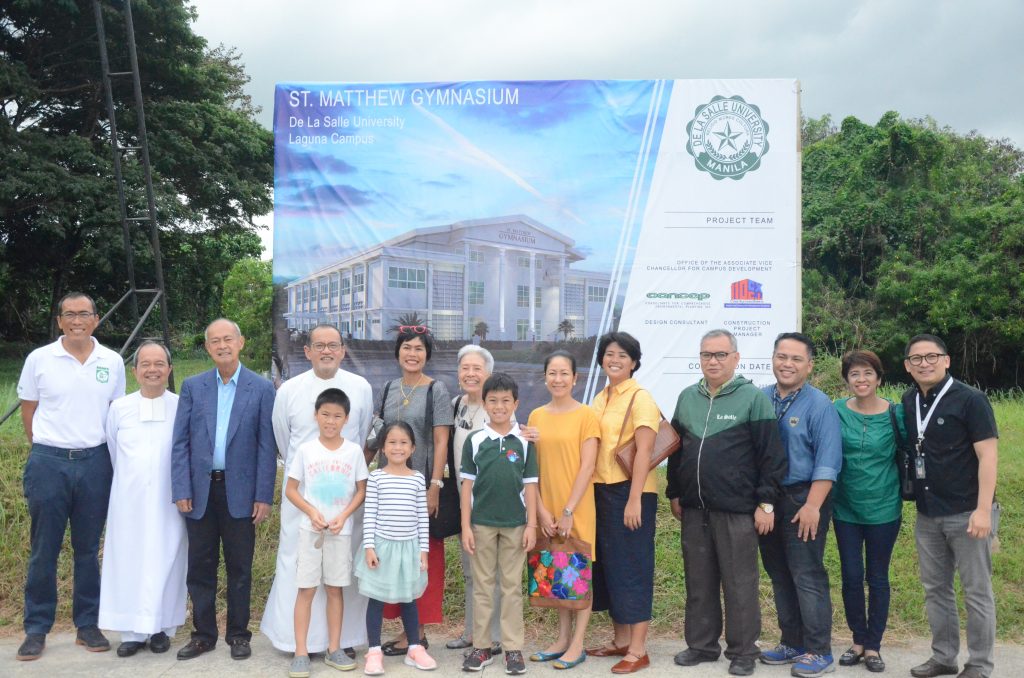 The donor's humble beginnings
Dimayuga, a native from Lipa, Batangas, is the eldest of five children. His father started a citrus farm that supported him and his siblings' education. An aspiring businessman, he went to De La Salle College to pursue a business program.
During his senior year, when classes were held in the evening, he would work in the morning as a budget clerk in a government office. After graduation, he worked as a bank employee. Dimayuga resigned from the bank and managed the citrus farm when his father died. When a very unfortunate root disease killed the citrus industry, he was forced to look for another job to support his growing family.
He worked as a salesman of a book company. This led him to another opportunity when he was employed by a multinational sales and marketing company. His selling experience exposed him to another job in a semiconductor company. His firm grasp of the semiconductor industry enabled him to establish his own industrial marketing company. The firm continues to exist for the last 40 years and is now being managed by two of his children.
"Having been blessed with moderate success in our enterprise now, I am sharing my blessings with my alma mater, De La Salle University."
Inspired by St. Matthew's parable of the talents and St. John Baptist de La Salle as patron saint of teachers, Dimayuga hoped that through the portals of the St. Matthew gymnasium, the students, athletes, and others in the Lasallian community may develop a sound mind and a sound body, and emulate the virtues of the two saints.