Agapay Project
OVERVIEW
Agapay Project: Robotic Exoskeletons for Rehabilitation

About the Project
The Agapay Exoskeleton is a 3D-printed wearable robot that is biomimetically designed to account for all the movements of the upper limbs. This device shall provide post-stroke and injured patients with a cost-efficient and high performance rehabilitation system. The robotic exoskeleton provides a safe, comfortable and user-friendly experience during therapy exercises. It is actuated using high power brushless DC motors attached to an adjustable and lightweight frame.
A real-time biofeedback system is integrated to record neuromuscular activity using surface electromyography (sEMG). This device shall be able to perform active and passive motion exercises through gamification using integrated haptics and a graphical user interface.
The project is funded by the Philippine Council for Health Research and Development of the Department of Science and Technology (PCHRD-DOST). It is divided into three (3) phases which involves: product design and prototyping (phase 1), safety and preclinical testing (phase 2) and clinical trials (phase 3).
By successfully completing its first phase, the AGAPAY project commenced its second phase last December 2017, conducting safety testing and preclinical trials until December 2018, and eventually moving forward with clinical trials and manufacturing for its third and fourth phases, respectively.
Our Collaborators
The Agapay Project is an interdisciplinary effort which involves disciplines from the Manufacturing Engineering and Management (MEM) Department, Electronics and Communications Department (ECE) and the Physics Department. Furthermore, we have links to medical practitioners to ensure the clinical significance of our device. Our team includes medical doctors from the Department of Rehabilitation Medicine from the University of the Philippines – Philippine General Hospital (UP-PGH). We also perform observership sessions in different stroke rehab centers in the Philippines such as: De La Salle University Medical Center Dasmariñas, Chong Hua Hospital, Cebu Doctor's Hospital and Perpetual Succour Hospital.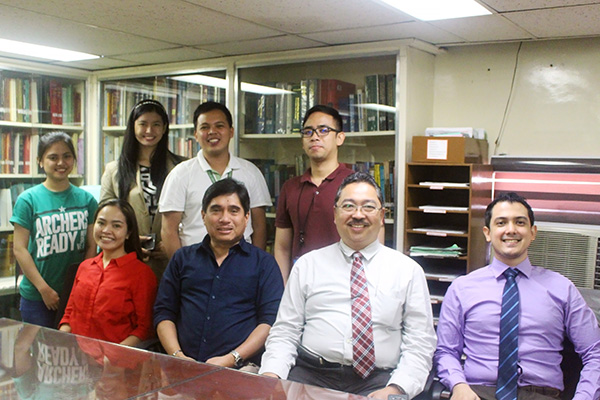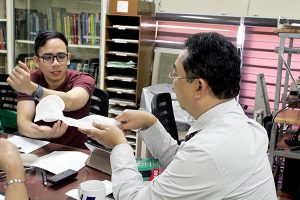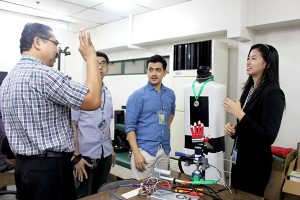 The DLSU Agapay Team is in close contact with BIOMEDICS PH: Philippine Biomedical Device Innovation Consortium to support the project in terms of technology readiness and market potential.