Office of Student Leadership Involvement, Formation and Empowerment

The Office of Student Leadership Involvement, Formation and Empowerment (Student L.I.F.E.) seeks to develop and implement programs that promote self-sustaining development and positive influence towards effective personal and organizational leadership. It takes charge of ensuring smooth and well-balanced implementation of co-curricular and extra-curricular activities of the different student groups under the Student Council and the Council of Student Organizations. It also encourages student involvement and helps orient freshmen, graduate school learners, and international students on University life.
Vision – Mission
The Office of Student LIFE is a team of competent, innovative and learner-centered professionals, providing relevant formation programs and quality services toward the holistic development of faith-driven and service-oriented Lasallian leaders.
The Lasallian Ambassadors
Who We Are:
A pool of confident, competent, and dedicated students.
Coordinates the activities for the Lasallian Personal Effectiveness Program (LPEP). It is a program for the freshmen to help them be acquainted with the University life and provide them a better understanding of the Lasallian culture and heritage.
Assists the Office of Student Leadership, Involvement, Formation, and Empowerment (SLIFE) in handling request for campus tours of feeder schools, international students, and visitors of the university.
Assists in the ushering of guests of the university during special events.
What We Do:
Conducts campus tours and usherings.
Assists in special university events.
Coordinates the freshmen orientation.
Campus Tours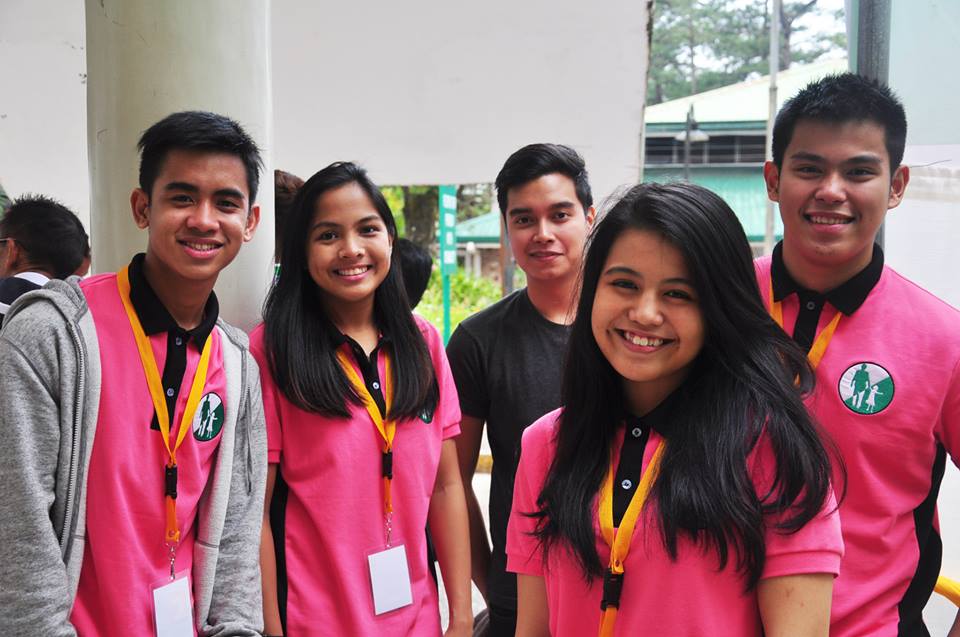 PACSA Secretariat Committee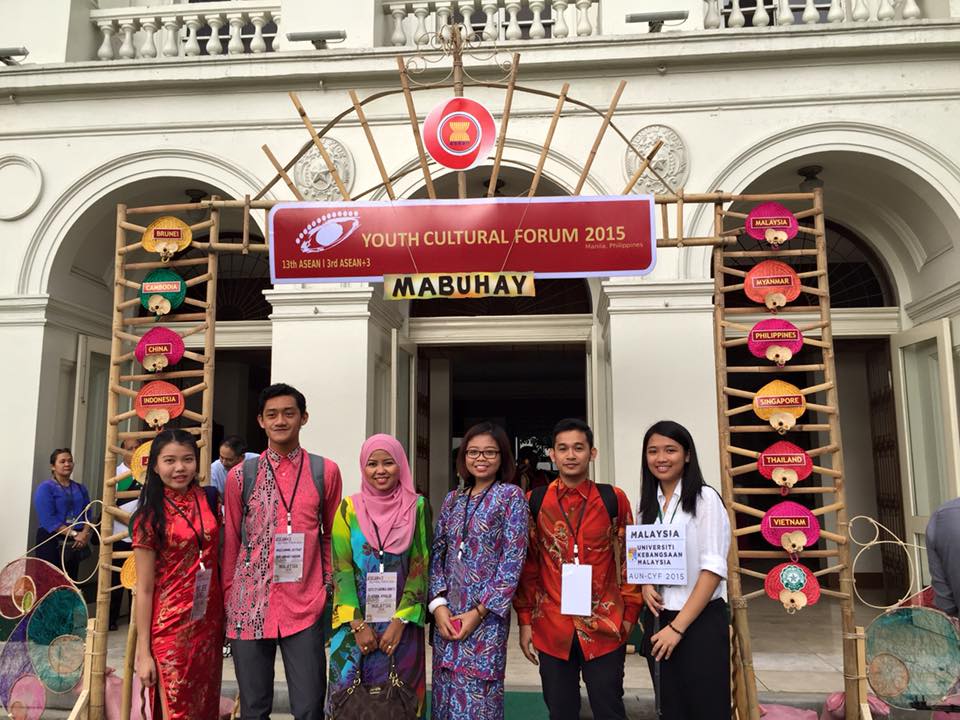 ASEAN+3 Youth Cultural Forum
Committee References
Human Resource Management and Development
Responsible for information dissemination among the ambassadors;
Spearheads planning for trainings and team building events; and
Facilitates the recruitment and evaluation of LAmbs.
Marketing and External Affairs
Contacts sponsors for the Freshmen Orientation (LPEP);
Communicates with sponsors for the organization's various events and team buildings;
Coordinates with external organizations that may require the Lasallian Ambassadors;
Ensures the satisfaction of the sponsors with the results of their involvement in the LPEP.
Operations and Logistics
Responsible for all logistical requirements of LPEP and other LAmb activities.
Responsible for the reservation of venues and equipment for all activities.
Documentations and Publicity
Ensures that the group is updated with current and important information about the university.
Responsible for the documentation of all files of the group.
Disseminates information through various forms of publicity.
Conceptualizes and produces all publicity needs of the group especially during LPEP.
Requirements of Application
He/She must be a bonafide student of the University and currently enrolled in an undergraduate course.
He/She must have at least 5 terms left before graduation.
He/She must complete and properly accomplish the application form (may be downloaded from the DLSU website. Type STUDENT LIFE, then click Online Forms link.)
He/She must have a cumulative grade point average (CGPA) of at least 2.0 (Print VIEW GRADE section from your mylasalle account)
He/She must not have any disciplinary offense (major or minor) from the Discipline Office. (Secure Certificate of Good Moral Character from the Discipline Office for CLEARANCE.)
He/She must attend the General Assembly. Time and date are to be announced.