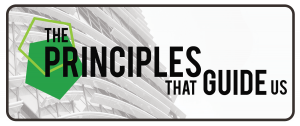 The Office is guided by the following values taken from the Lasallian Guiding Principles:
FAITH (RELIGIO) is committed to cultural programming and artistic formation centered in developing the community's faith-life.
ZEAL (SERVICE) is committed to being a resource of culturally grounded academicians and artists who will be agents of social change.
COMMUNION (CULTURA) is committed to building a community of artists, artist mentors and arts researchers who will be trailblazers in improving the status of culture and arts in the country.
Cultura
Since the Beyond 100 Vision and Mission of De La Salle translated COMMUNION IN MISSION as CULTURA from the traditional Lasallian values, the Association of Lasallian Cultural Officers has proposed this updated definition, based from the original definition from the documents taken from the 1987 Institutional Testing and Evaluation Center of De La Salle University in their First Congress of 2011.
Cultura is defined as man's regard for humanity, manifested through the following:
Promotion of Pluralistic Culture. The recognition and appreciation of differences in cultures which translates to peace and understanding.
Appreciation of Art. Knowledge and critical evaluation of different art forms and its inter-relation; and voluntary participation in cultural activities.
Love of Things Filipino. Integration of national and/or local culture in all cultural programs and presentations; preference to be of service to the nation; patronage of own culture.
Social engagement and care for the environment. Emphasis on role of culture and the arts as a catalyst for social transformation and as keepers of God's creation.