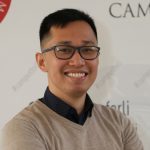 Jason Alinsunurin
Areas of Interest
​Public services
Public finance and management
The economics of education
Governance of education systems,
Policy design and evaluation
Development economics
Selected Publications
Alinsunurin, J. (2020). School learning climate in the lens of parental involvement and school leadership: lessons for inclusiveness among public schools. Smart Learning Environments, 7(1), 1-23.
Alinsunurin, J. (2021). Unpacking underperformance: learning mindsets and the challenge of academic achievement among Filipino students. Available at SSRN.
Alinsunurin, J. (2020). Essays in public service co-production: navigating participatory and involvement pathways in education governance.