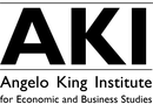 Angelo King Institute (AKI)
for Economic and Business Studies
Established in 1999 out of the complementary goals of its two founding institutions, De La Salle University and the Angelo King Foundation, the DLSU–Angelo King Institute merges its founding institutions' drive for research excellence, policy relevance and overriding concern for poverty alleviation. Supported by a worldwide network of donors and partners, AKI has established a niché in the area of research by integrating economic and business studies, and by combining macro and micro perspectives.
Databank administration project
Project rationale
The De La Salle University Angelo King Institute for Economic and Business Studies (DLSU-AKIEBS) Data Administration Project is tasked to procure available data sets from online sources, those distributed by statistical bodies, and other forms of data sets, for the institute's compendium. These data sets are made available only to all DLSU students and faculty for their respective research purposes. The project also seeks to convert acquired data sets into Stata data formats and other usable formats.
List of available data sets
Family Income and Expenditure Survey (FIES)

Labor Force Survey (LFS)

Annual Poverty Indicators Survey (APIS)

National Demographic and Health Survey (NDHS)

Global Entrepreneurship Monitor (GEM)

Community-Based Monitoring System (CBMS)

Household Energy Consumption Survey (HECS)

Philippine Statistical Yearbook (PSY)*

Compendium of Philippine Environmental Statistics (CPES)*

Annual Survey of Philippine Business and Industry (ASPBI)*
*not suitable for econometric analysis